---
Advertisement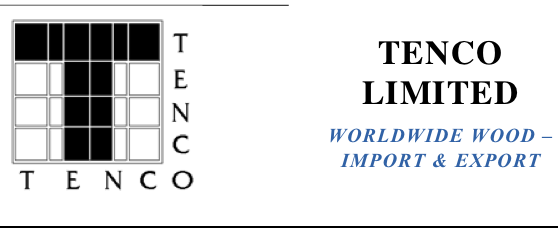 About Tenco
Tenco is one of New Zealand's largest exporters of forest products. We have built to this position since 1991 when the company was set up to export lumber to growing Asian export markets. Experience and reputation count; from small beginnings Tenco has become the largest independent exporter of New Zealand lumber and New Zealand's 4th largest log exporter. Tenco has a regular shipping program of their own log vessels and in combination with these and other ships currently calls at 7 New Zealand ports (5 North Island and 2 South Island).
Tenco buys standing forests. Tenco currently has a number of forests which they purchased at harvestable age to log over a number of years for export and domestic markets. Tenco also regularly buys smaller tracts of forest to harvest immediately or immature forests to hold until harvest time. Tenco is interested in broadening the base of owners from whom it purchases forests and stands of trees. A deal with Tenco is a certain transaction. The owner and Tenco will agree on a value of the tree crop and then Tenco will pay this amount to the owner either in a lump sum amount or on rate per volume unit out-turn from the forest depending on the nature of the tree crop.
Tenco knows there are a lot of farmers who have trees that are close or ready to harvest and will be asking themselves how they should proceed with the sale of their trees. For some farmers the kind of certain transaction with money in the bank could well be appealing. Tenco is actively interested in buying harvestable forests or trees from areas including all the North Island (except the Gisborne and East Coast districts) and Nelson & Marlborough in the South Island .
If you own a forest in this area (16 years and older) and are ready to enter into this kind of agreement Tenco is interested to develop something with you.
Please contact: Josh.Bannan@tenco.co.nz
Work: +64 7 357 5356 Mobile: +64 21 921 595
www.tenco.co.nz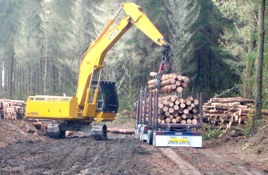 Market Report - May 2018
Log market in good shape with cautionary indicators in the mix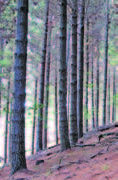 International shipping rates have affected the market significantly over the first quarter of 2018. A combination of a busy northern hemisphere following Chinese New Year, together with an abundance of capacity, has seen a rise of three to four US dollars a cubic metre over the same period leaving shippers reeling.
In January 2018 the New Zealand forest industry set another record with 1.1 million cubic metres of logs exported representing a 32 per cent increase on January 2017.This also explains the shipping cost increases with a total of 35 vessels required to move this volume so affecting the supply demand. The indications are we well on track to maintain or increase previous annual harvest volumes. Statistic NZ are still to report, but it seems that the total harvest in 2017 exceeded 33 million cubic metres setting another record.
At current delivery rates to the China eastern seaboard softwood market, New Zealand log supply accounts for 40 per cent of the total volume supplied, significantly ahead of the next largest which is Russia at 21 per cent. In this market New Zealand is no minnow as we dominate the China softwood segment.
New Zealand mills important
Even with these extraordinary figures, it is important to remember export logs comprise about 57 per cent of total harvest with the remainder being sold to domestic processors. As I have highlighted many times, while many focus on what is happening in China, the good old and some not so old Kiwis battling away in sawmills in New Zealand are a fundamental component of everything we do.
A quick round-up of sawmills suggests the supply and demand planets are in alignment. Sawmill downtime due to lack of supply has not been a major problem in recent months, probably the consequence of the elevated harvest levels nationally.
A summary of the factors that have affected the market over the first few months of 2018 are −
Domestic markets are generally in planetary alignment with mills getting what they want in terms of volume with prices largely stable
Shipping costs for logs destined for China, India and Korea increased US$3 to $4 per JAS cubic metre effectively eroding wharf gate prices by NZ$4.50 a cubic metre
The US/NZ dollar exchange rate medians moved from about 69 cents to 72.5 cents effectively decreasing wharf gate prices by $4.70 a cubic metre.
Prices in China increased US$3 a cubic metre over the same period.
The bottom line is the New Zealand wharf gate prices moved down about five dollars a cubic metre
India demand is back on track with a small price correction and shipping cost increases exceeding China sailings leaving the nett wharf gate position running on a par with, or just slightly below, China prices.
Domestic scene chugging along
The spot price opportunities which have been a feature of the recent past appear now not to be so prevalent. Stable and steady as she goes appears to be an over-riding feature now.
The S30 or S35 grade sawlogs are the most common grade sold to local mills, reflecting a log with a minimum small end diameter of 30 or 35 cm and capable of producing framing grade timber. Prices vary quite dramatically up and down the country with over $130 a tonne being common in the North Island and around $120 a tonne more common in the South Island. It is important for those who would want to compare export comparatives, domestic sales are on a tonne basis and export sales for JAS cubic metre basis.
Good prices for pruned timber and firewood
Pruned logs are reported to be in strong demand with an apparent supply shortage in some regions. The lowest price I heard in a recent from a recent ring-round was $169 a tonne for a small South Island sale versus $195 a tonne in the North Island. The average seems to be about $175 which is pretty good if you have them. Remember this review covers sawlogs only. Plywood mills appear to consistently pay better prices with $215 a tonne being the best I have heard of recently.
Residues, including pulp and firewood log prices, are on the rise. The wonderfully coolish climate we get in the South Island sees higher fuel wood usage and in Canterbury prices are on a big rise.The norm for many years was $45 to $50 a tonne for radiata and it never seemed to change. The current industry norm is $60 to $65 a tonne and rising. If you are lucky enough to have cypress firewood logs $80 to $90 a tonne is the current norm.
China performing ahead of forecast
In China, the eastern seaboard consumption exceeded all previous records by a big margin in the week beginning 16 April. Daily port off-take for all softwood suppliers and species has been in the realms of 100,000 cubic metres a day compared with the highest ever previously recorded 92,000 a day in 2017. For the industry this is 'wow' territory and sends a mood of positivity through all sectors.
The almost way too high inventory of 5.4 million cubic metres back in December 2017 is starting to ease back. Again, as at mid-April, total inventory of all ports and softwood species is dropping through 4.8 million cubic metres. It will take a sustained period of high consumption to get this back under the four million mark which is the current market comfort level.
New Zealand has a key role to play here. At current production rates, we continue to run the gauntlet of over-supply. In April, China is in its normally high usage period relating to the construction sector after winter and before the onset of the hot summer with reduced hours of work. We will need to monitor consumption closely and match supply to an under four million tonnes of inventory if we are to avoid the sword being run through the price later in the year.
The China government has introduced a lowering tax regime on logs. The previous 13 per cent tax was reduced to 12 per cent in 2017 and 11 per cent in 2018. While the material effects are not substantial, the positivity effects are substantial. This tax is applied to the total value of the cargo and is a key component to the document 'cleaning' process. Once the documents are deemed cleaned, in other words the tax paid, the cargo is available for discharge. The reduced tax helps cashflow moderately but more particularly is an expression of government pleasure and support for the industry.
Some price trends
A grade price in US dollars per JAS cubic metre
April 2016
$113
November 2016
$124
April 2017
$130
November 2017
$140
April 2018
$144
In my last report I indicated in November and December 2017 that settlements for radiata pine logs landed in China were in the order of US$140 to $142 a cubic metre, up between one and two dollars on previous months. Just to clarify this refers to the market indicator A grade which is a 3.8-metre long log with a 30 cm small end diameter and a maximum branch size of 12 cm.
In April, A grade settlements have been in the band US$143 to $144 per JAS cubic metre. This is still well up there comparing year-on-year prices.
While on that subject, I thought it would be interesting to look at the trend line over the last three years. The table gives the landed price in China in US dollars for A grade per JAS cubic metre.
India market in good shape
The Indian economy has continued the recovery path following the imposition of demonetarisation policies. Confidence is returning to the industrial sector with overall economic growth statistics and forecast now more positive.
There are three ports which currently receive bulk cargos from New Zealand.All three are on the western side of the continent. Kandla and Mundra are very close to one another and effectively act as one, taking about 1.8 million cubic metres a year. Tuticorin takes about 300,000 cubic metres a year.
While these volumes currently reflect just over what we sell in China in two months they are important volumes in the overall market. Realising that this market is destined to grow in the future has an important moderating effect.
The India market is indeed set to grow in the future, most believing that annual volumes will hit three million cubic metres by 2020. Expansion at Tuticorin is in the wings and Kiwi sellers increasingly looking at other port options. In particular where slight improvements in infrastructure could see Handy Class vessel with the standard 30,000 to 35,000 cubic metre payload class be received and unloaded.
A potential high level scandal could potentially disrupt the log trade in the medium term. The Punjab National Bank has been financing about 30 per cent of the log trade with letters of credit. It is emerging this bank has been involved in high level fraud centred around illegal loans. Now other banks have withdrawn financing letters of credit until the full extent of the fraud is known. The effects on buyers and how they will fill this critical funding pathway are yet to play out at time of writing.
Some cautionary notes
There are some cautionary notes in what is otherwise a very stable and healthy log market −
China eastern seaboard inventory has to come under four million cubic metres quickly for market confidence to be retained
What will Mr USA, Mr China, Mr Russia, Mr Syria and Mr North Korea do next?
A forecast strengthening in the US and NZ dollar exchange rate will not be helpful
How long will the current housing boom last?
In terms of our current government, when will the money run out?
Back to JAS
I was asked recently what a JAS was and realised after doing this for 30 years it is easy to forget some people do not understand our everyday acronyms. A "JAS" is short for a Japanese Agricultural Standard cubic metre (see below).
History shows that around the mid-1970s the first major export deals were struck with Japan and the common practice has stuck. Whereas a New Zealand cubic metre is based on a three-dimensional formula − small end diameter, large end diameter and length, the JAS is based on a two-dimensional formula − small end and length with a small allowance for taper.
It has never been more important that the only way forward for climate, country and the planet is to get out there and plant more trees.
Log price table key
Understanding the figures (below)
Domestic prices are per tonne landed "at mill door".
Prices are GST exclusive.
Export prices are per JAS cubic metre landed "at wharf gate".
The absence of data reflects insufficient sales.
Prices above or below those indicated are entirely possible if wood quality exceeds or is below the normal market expectation.
P1 AND P2 grades are pruned logs with a minimum 40cm SED and 34cm SED respectively (note SED = Small End Diameter)
S30 and S20 grades are small branch logs with a minimum 30cm SED and 20cm SED respectively
L30/A30 grades are large branch logs with a minimum 30cm SED
K grade are export logs sold to Korea. KA grade is better grade log with a minimum 30cm SED. K grade are smaller standard multi purpose logs and KI is a large branch large Industrial log.
S30 price for Northern South Island relates to N35 grade
Radiata pine log sales
| NZ$ per tonne | North NI | Central NI | South NI | North SI | Central SI | South SI |
| --- | --- | --- | --- | --- | --- | --- |
| P1 (P36-P38) | 172-192 | 175-190 | 170-180 | 172-180 | 167-175 | 175-185 |
| S30 | 127-146 | 127-133 | 116-124 | 119-125 | 115-120 | 122-130 |
| S20 | 116-121 | 111-116 | 101-106 | 109-113 | 96-101 | - |
| L30/A30 | 101-110 | - | - | - | 95-105 | 100-105 |
| Postwood | 82-95 | 90-100 | 84-94 | 72-90 | 90-100 | 82-93 |
| Chip | 54-59 | 48-52 | 46-51 | 45-50 | 50-54 | 44-48 |
| NZ$ per JAS | | | | | | |
| Pruned (P40) | 186-191 | 190-195 | 177-182 | 179-184 | 169-174 | 173-178 |
| Pruned (P30) | 154-159 | 158-162 | 147-152 | 149-154 | 140-145 | 144-149 |
| A grade | 138-143 | 145-148 | 131-136 | 133-138 | 123-127 | 127-132 |
| CS/KS | 133-138 | 137-142 | 125-130 | 127-132 | 116-121 | 120-125 |
| CI/KI | 121-126 | 125-130 | 115-120 | 117-122 | 109-115 | 113-118 |
| Pulp (CIS/KIS) | 114-119 | 117-122 | 107-112 | 109-114 | 102-107 | 106-111 |
Comparing JAS and a tonne of logs
The conversion rate from a JAS cubic metre and a tonne of logs is usually about 0.95 although this can vary. It depends on −
Stem taper which, for example, is usually less in pruned than second or third log
Summer or winter
North Island or South Island
Soil fertility
Rainfall
Aspect such as sunny or shaded back face.
If we accept an average day, average site and the 0.95 conversion rate, an export log grade comparative for an S30 log sold domestically would need to be about $137 per JAS to compare with a $130 a tonne for a domestic sale.
Macrocarpa log sales
Macrocarpa logs
South Island
Landed at mill door/tonne
North Island
Landed at mill door/tonne
Pruned Min SED 40cm
$350 - $375
-
Pruned Min SED 30cm
$170 - $190
-
Small branch Min SED 30cm
$145 - $150
-
Small branch Min SED 20cm
$115 - $125
-
Large branch/Boxing/Sleeper
$100 - $110
-
Firewood logs
$65 - $75
-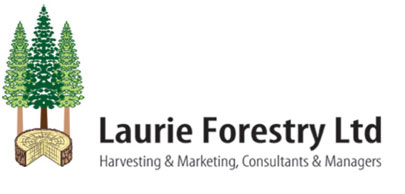 Allan Laurie is the managing director of Laurie Forestry Ltd with over 27 years experience in marketing logs for small to medium growers. www.LaurieForestry.co.nz