Events:

---
Advertisement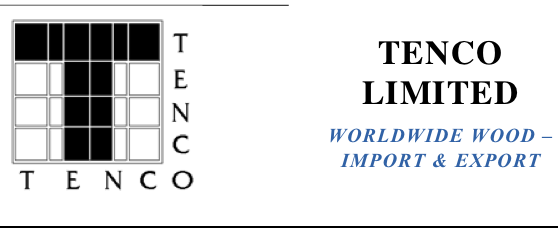 About Tenco
Tenco is one of New Zealand's largest exporters of forest products. We have built to this position since 1991 when the company was set up to export lumber to growing Asian export markets. Experience and reputation count; from small beginnings Tenco has become the largest independent exporter of New Zealand lumber and New Zealand's 4th largest log exporter. Tenco has a regular shipping program of their own log vessels and in combination with these and other ships currently calls at 7 New Zealand ports (5 North Island and 2 South Island).
Tenco buys standing forests. Tenco currently has a number of forests which they purchased at harvestable age to log over a number of years for export and domestic markets. Tenco also regularly buys smaller tracts of forest to harvest immediately or immature forests to hold until harvest time. Tenco is interested in broadening the base of owners from whom it purchases forests and stands of trees. A deal with Tenco is a certain transaction. The owner and Tenco will agree on a value of the tree crop and then Tenco will pay this amount to the owner either in a lump sum amount or on rate per volume unit out-turn from the forest depending on the nature of the tree crop.
Tenco knows there are a lot of farmers who have trees that are close or ready to harvest and will be asking themselves how they should proceed with the sale of their trees. For some farmers the kind of certain transaction with money in the bank could well be appealing. Tenco is actively interested in buying harvestable forests or trees from areas including all the North Island (except the Gisborne and East Coast districts) and Nelson & Marlborough in the South Island .
If you own a forest in this area (16 years and older) and are ready to enter into this kind of agreement Tenco is interested to develop something with you.
Please contact: Josh.Bannan@tenco.co.nz
Work: +64 7 357 5356 Mobile: +64 21 921 595
www.tenco.co.nz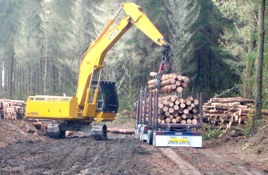 Bay of Plenty branch field day
Forest Investment
ALL WELCOME
When: Friday 28th September, 2018 10.00AM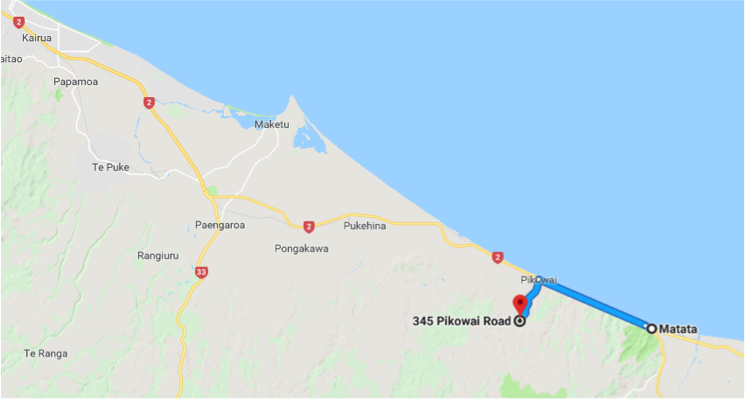 Where: 345 Pikowai Road
Programme
The field day will start at Neil Mossop's property at 345 Pikowai Road on 28thSeptember. All are welcome, including non-members.
We start at 10.00AM and if the weather is poor we will retire to the Pukehina Hall to complete discussions. Please bring your lunch and a folding chair if you wish to be comfortable.
Neil is a successful bee keeper and honey producer but has also grown a successful forest. The forest was harvested and Neil faced the decision to replant or convert to manuka, or pasture. Hear why Neil has chosen to replant with Radiata pine, and take a look at the growth rates he gets with genetically improved stock and good management. At tree age three the trees are big enough to prune. Neil now faces the dilemma of whether to prune or not.
The site is typical of the BOP Coastal Hill country, mostly LUC class 6, good access onto public roads, less than 80km to the Port, trees grow like rockets, no soil erosion problems, easy logging; is this where the One Billion Trees could be planted?
We hope to address the following topics during the field day:
Trees or Bees?
Where to plant the 1 Billion trees
What Species?
Why replant after harvest?
Should we prune at this time ?
What does the NES_PF mean for farm foresters?
What is the future of the Forest Growers Levy
What is the future for Carbon Forestry
What alternative investment structures are there ?
Why should I attend the Annual Conference at Rotorua in 2019?
Please tell all your non-member farming friends about the field day, Neil's forest will show them why BOP has some the most productive and profitable forest land in NZ.
Key Speakers will be :
Neil Mossup – Site back ground, replant decisions
Jeff Tombleson – to prune or not to prune
Ryan Standen (BOP RC) Impact of National Environmental Standard for Production Forests
Various – One Billion Tree programme and Carbon Forestry – how do we do it?
Whats else is coming Up?
We hope to organise a second field day before Xmas, your ideas are most welcome.
The levy funded Forest Growers Research Conference and Field day is in Tauranga on 16-18th Oct. https://fgr.nz/documents/download/7035. You will have to pay $75 per day and $50 to attend the field day.
The National FFA Council meets in Wellington on 16 November 2018, please advise the committee of any issues you would like raised at that meeting.
Martin Newnham Ph: 021 0448756
Graham West Ph: 0274 410353
---
Memorial for the life of Bob Berry
A memorial for Bob will be held at Hackfalls Station, Tiniroto on Saturday, 6th October at 11 a.m. This will be followed by a light lunch.
Please RSVP to Diane Playle; Hackfalls.station@xtra.co.nz or ph.863 7083 by 20 September.
Bob Berry will be remembered by so many, not only in New Zealand but throughout the wider plant world, because of his encyclopedic knowledge of trees and shrubs. He often remarked that "planting trees is an incentive to live longer as you always want to watch them grow". Hackfalls Arboretum will remain the wonderful legacy he has left us all and for all those who come after we have long gone.
When the Gisborne Farm Forestry branch was formed in the early 1950's Bob was one of the founding members. During those busy years as a hard working livestock farmer at Tiniroto Bob always found time to plant trees. In those early days it was mostly Poplars and willows for shade and erosion control but within a few years he had established a collection of over 220 poplar cultivars, each catalogued and labeled; still one of the most complete poplar collections in the country. He also started to enhance the natural beauty of the lakes that are such a feature of Hackfalls. Some Nyssa sylvatica planted in 1956 and Nyssa sinensis planted a few years later continue to provide some of the most striking autumn colours in the district.
In the Early 1970's Bob started the painstaking task of identifying, mapping and creating the first accurate catalogue of the trees at Eastwoodhill planted by his friend and mentor Douglas Cook. The importance of this first accurate record of the trees at Eastwoodhill soon became apparent; numerous botanists around the country realized that here was a collection of significant importance and that efforts should be made to preserve it for the benefit of the country. This realization eventually led to the formation of the Eastwoodhill Trust Board by Act of Parliament in 1975. Bill Williams vested the property in the Trust and the first gift to the Board's endowment fund was of $50,000 from the M. A. Williams Charitable Trust. Bob served on the Board for many years both as a member and as an advisor.
In 1977 the International Dendrology Society visited both Hackfalls and Eastwoodhill, the tour being organized by Lady Anne Palmer, for members from around the world. A few years later Bob and Lady Anne were married and she came to live at Tiniroto. Bob, as a member of the I.D.S., joined one of their tours to Mexico in 1981 and returned with oak seeds that were planted at Hackfalls. In later years he made several other seed collecting trips to Mexico and so was able to establish the collection we see today, recognized as the most comprehensive collection of Mexican oaks in the Southern Hemisphere. Biosecurity regulations today would prohibit importation of further oak species.
Over the years, Bob's enthusiasm for horticulture has been recognized: in 2010 he was awarded the Ron Flook Award for services to the care of trees; in 2012 the International Oak Society recognized him for his lifetime of service and in 2015 the Royal Horticultural Society awarded him the Veitch Memorial Medal for his outstanding contributions to horticulture. In March of that year we organized a lunch at Hackfalls to celebrate this prestigious award and this was attended by over 120 of Bob's friends from around the country. The weather was perfect and Bob was able to escort us around his beloved trees. Two years later we held the NZ I.D.S. Conference in Gisborne to celebrate Bob's 100th birthday with 80 members attending the three day event. He touched so many people's lives and his legacy will continue to grow and be appreciated by tree lovers from around the world.
Rodney Faulkner
---
Phenotyping forests - a potential game changer for planted forests
Given the long lived nature of plantation forest tree species and the real world environments that they are planted into it has not been possible to easily explore the phenotype of species in planted forests. However, with recent advances in remote sensing it is now possible to collect phenotypic data for trees, relieving the phenotyping bottle neck that has been associated with forestry.
The theme of the two day workshop is to explore the advances and opportunities in forest phenotyping and to observe current research activities in one of the largest planted forests in the world.
We are putting together a stimulating programme that will include on the first day an invited key note speaker and volunteered papers. On the second day we will travel through Kaingaroa forest, one of the largest planted forests in the world visiting areas of interest where the forest phenotype is being explored.
Contributions are invited for volunteered presentat ions. 20 minutes will be allocated including 15 minutes for the presentation followed by 5 minutes for questions. Abstracts should be submitted by Friday 31st of August for consideration by the organisers. Successful presenters will be advised by the 7th of September. Abstracts should be no longer than 300 words and provide a clear statement of what will be covered in the presentation. Poster presentations will also be considered as well as there are limited slots for presentations.
Abstract submission
Abstracts should be submitted by Friday 31st of August to Annette.Brockerhoff@scionresearch.com. Successful presenters will be advised by the 7th of September.
Outline of Satellite Meeting
Day 1: Mon 8th Oct, Presentations and Discussion, at Scion, Rotorua. (8 am – 5.30 pm, 6.30 pm dinner)
Day 2: Tue 9th of Oct, Field trip to Kaingaroa Forest (8.30 am - 4.30 pm)
Registration
Full registration Day 1 & Day 2 (includes 8th & 9th Oct, dinner on 8th Oct): NZ $200.
Single ticket Day 1: Mon 8th Oct (includes day catering and evening dinner): NZ $140.
Single ticket Day 2: Tue 9th Oct (field trip including packed lunch): NZ $80.
Online registration available here and is due by 15 September 2018.
To find out more about the satellite meeting contact Peter Clinton at Scion (NZ Forest Research): email Peter.Clinton@scionresearch.com.
Location
Rotorua is a world class destination and has a range of accommodation options nearby the conference venue. The magnificent backdrop of Whakarewarewa Forest (also known as The Redwoods) is not far from the city center. There are many recreational opportunities in Rotorua including world renowned mountain biking rides and geothermal pools.
A range of international airlines fly to New Zealand from Australian airports and flight connections can be easily made via main centers such as Auckland to Rotorua, flying Air New Zealand.
The conference will be hosted at Scion, Sala St, Rotorua. (http://www.scionresearch.com)
Visitor information for Rotorua
Find out more about Rotorua by visiting http://www.rotoruanz.com/visit
Hotel suggestions
Novotel; IBIS; Holiday Inn; Millennium Hotel
---
Forest Growers Conference and Field Trip 2018
Day 1: Tuesday, 16th October 2018, 9:30am - 4:30pm.
Conference
Dinner and Science Awards
6:00pm Pre dinner drinks 7:00pm Dinner/Awards
Day 2: Wednesday, 17th October 2018, 8:30am - 4:30pm.
Day 3: Thursday, 18th October 2018, Approx Time: 8:00am - 4:00pm.
Where: Trinity Wharf Tauranga, 51 Dive Crescent, Tauranga 3110 - Room Reservations
We are now approaching the fifth anniversary of the Forest Growers Levy funded work programme. The programme aims to increase forest profitability, reduce risk and ensure the industry's licence to operate is protected.
Day 1 of the 2018 conference will include a report back on the wider activities supported by the Forest Growers Levy Trust as well as presentations on research that are of benefit to small forest owners.

Day 2 will have a focus on genetic improvement, work to improve productivity and wood quality, and biosecurity. Log export logistics and fumigation will be discussed.
The field trip will include a visit to Port of Tauranga to look at log export logistics technology, log fumigation and methyl bromide recapture technologies, along with a visit to an award winning farm forestry property near Tauranga.

A more detailed programme and registration details will be available by early June 2018.

Learn about the research programmes being funded by the levy, the results to date and how you as a forest grower can use these results to:
Achieve better financial returns from new and existing forests
Improve the health and resilience of your forests to pests and diseases
Maintain our industry 'licence to operate'
Come along and benefit from this significant investment in the future of the forest growing industry by the Forest Growers Levy Trust.
---
North Island Farm Forester of the Year field day
Dean Satchell, Purerua, Bay of Islands, Northland
You are invited to view the property of Horowai Trust, a 150 hectare plantation forest comprising radiata pine, durable eucalypts and cypress.
When: Sunday 28th October, 10 am
Where: 759 Purerua Road, Kerikeri
Dean is the immediate past president of NZFFA and passionate about forestry and in particular high-value species and specialty timbers. Dean will guide a tour through an innovative forest enterprise that operates outside the square. The focus will be on the lessons learned on the pioneering journey toward high value timber production.
Bring your lunch and a friend.
Contact Dean: dsatch@xtra.co.nz
---
NZFFA Special Interest Group seminar
Te Awamutu 3–4 November 2018
Come to Visit the Waikato
Summary:
Sat 9am 3 Nov visit to Wilson property, Otewa
Sat 2pm visit Forsythe property Te Kawa
Dinner and Speaker at Te Awamutu Sports Club
Sunday 4 Nov visit Ian Brown property at Pirongia
For many NZFFA members and special interest group aficionados you will not have had the opportunity to visit the region since the last conference many years ago. We have arranged an interesting programme with the chance to see and discuss items of interest to all the groups. We will visit redwoods, eucalypts, cypresses, melanoxylon and indigenous plantings and have some good discussion on poplar utilisation.
Key Facts
Te Awamutu has a range of motels for accommodation — contact I-site for tips.
http://www.teawamutuinfo.co.nz/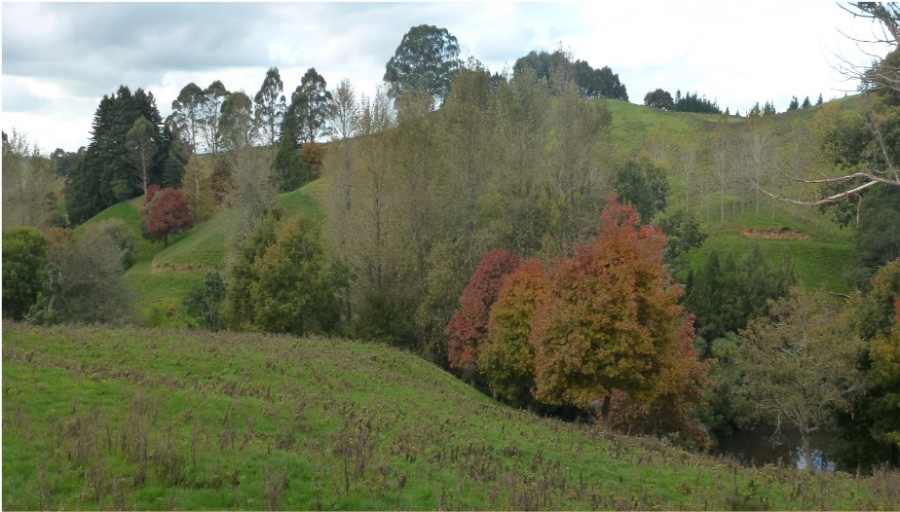 "We expect to put on some great weather, and show you some great plantations being grown in pretty much ideal situations.
We anticipate some robust debate on a raft of special species management."
Dave Forsythe
We will not be covering big distances so will have plenty of discussion time.
A buffet dinner and bar is being arranged at the Te Awamutu Sports Club in central Te Awamutu
We expect the Sunday field trip to wind up by lunch time so you have time to make your journeys homeward.
To register email your details to Dave Forsythe forsytheview@wnation.net.nz and deposit $50 to Waikato Farm Forestry 03-1558-0061907-00 for the dinner.
Download the pdf flyer here >>
Inquiries to Dave Forsythe Ph 0272 305 454
or John Simmons Ph 021 746 659
---
Gisborne East Coast branch field day
Where: Longbush Ecological Trust. Riverside Road.
When: November 18th, 1-30 p.m.
There has been a lot of interest in the use of native planting on some of the most vulnerable country on the East Coast following the recent floods at Tolaga Bay.
There have been numerous incidents nationally where a large volume of Radiata logs have been washed off logging sites that have been hit by "weather bombs" and this debris has caused considerable damage downstream. Fences, bridges and roads have suffered and the damage to farmland and beaches is becoming a major concern. Are there areas that are just too vulnerable to these extreme weather events if they are planted in timber species that will be harvested eventually? Should these areas be planted in native species as permanent protective ground cover to prevent downstream damage?
Your committee has discussed this in some detail and has submitted a paper to the GDC suggesting the use of permanent native ground cover be investigated.
The Longbush Ecological Trust recently received a grant from the Eastland Charitable Trust of $97,650 to enable further restoration and protection of the natural environment. Here is an example of the use of natives to protect a vulnerable valley system and maybe we can learn from it.
ph. Nick Seymour: 862 2697
---