Events:

---
Advertisement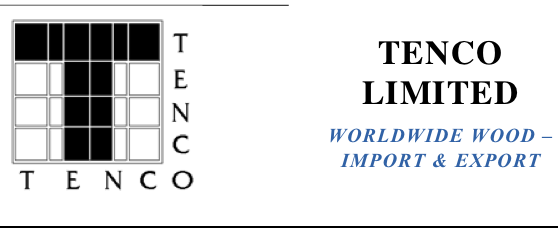 About Tenco
Tenco is one of New Zealand's largest exporters of forest products. We have built to this position since 1991 when the company was set up to export lumber to growing Asian export markets. Experience and reputation count; from small beginnings Tenco has become the largest independent exporter of New Zealand lumber and New Zealand's 4th largest log exporter. Tenco has a regular shipping program of their own log vessels and in combination with these and other ships currently calls at 7 New Zealand ports (5 North Island and 2 South Island).
Tenco buys standing forests. Tenco currently has a number of forests which they purchased at harvestable age to log over a number of years for export and domestic markets. Tenco also regularly buys smaller tracts of forest to harvest immediately or immature forests to hold until harvest time. Tenco is interested in broadening the base of owners from whom it purchases forests and stands of trees. A deal with Tenco is a certain transaction. The owner and Tenco will agree on a value of the tree crop and then Tenco will pay this amount to the owner either in a lump sum amount or on rate per volume unit out-turn from the forest depending on the nature of the tree crop.
Tenco knows there are a lot of farmers who have trees that are close or ready to harvest and will be asking themselves how they should proceed with the sale of their trees. For some farmers the kind of certain transaction with money in the bank could well be appealing. Tenco is actively interested in buying harvestable forests or trees from areas including all the North Island (except the Gisborne and East Coast districts) and Nelson & Marlborough in the South Island .
If you own a forest in this area (16 years and older) and are ready to enter into this kind of agreement Tenco is interested to develop something with you.
Please contact: Josh.Bannan@tenco.co.nz
Work: +64 7 357 5356 Mobile: +64 21 921 595
www.tenco.co.nz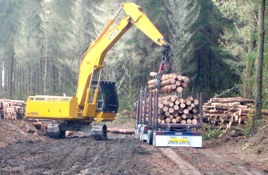 Waitomo Branch field day
When: Saturday 27th May 2017
Where: Brooke Park, Te Kuiti
Time: 1.30pm
Meet: At the back of Bosco's Cafe
Purpose: Visit the plantation of trees that Waitomo Farm Forestry planted in the 1970's.
Discuss the growth etc.
---
Mid Otago branch field day
When: 9th June
Mort Shepherd Forest Consultant from Venture Forestry Co will speak to us on the operation. Also present will be Grant Simes District manager for Fulton Hogan.
Requirements for those attending
Must have a safety hat
Must have a Hi Viz jacket
Must have suitable footwear ie steel capped boots (no sandals and the like)
Persons to Sign in at the site
RSVP
It is important that we know the names and numbers attending before hand.
If you need any safety gear let us know so we can supply.
Please reply to Murray Harris 03 476 6251 or 021 616 605 or e mail at……. landfors@ihug.co.nz
---
Southland branch event - Plotting demonstration and discussion
Alistair Wilsons Forestry, Poynter road, Tussock Creek
When: Tuesday 13th June 2pm.
We will watch Lusio Tauvoli from Interpine doing some plotting work and then have a discussion about the process and objectives of this work. Be aware there may be a bit of walking involved to get from the roadside to one of the random plots.
Contact Alistair Wilson if you need more information Phone 03 213 0189 Email swandaw@slingshot.co.nz
---
Southland branch field day
Forest Harvesting Visit.
View a Tiger Cat harvester and big skidder in action
When: Thursday 15th June 1.30 pm
Where: Southland District Council Dipton Forest, Entrance on the left of SH6. Dipton - Winton Highway (Approximately 3 km north of Benmore Hotel)
Travelling from Winton
Entrance on the right off SH6, Dipton - Winton Highway
(Approximately 6 km north of the ex Benmore Hotel)
Travelling from Dipton
Entrance on the left off SH6. Dipton - Winton Highway
(Approximately 5 km south of Dipton Village.
It is a logging track off SH6, no mailboxes, no road sign
Meet at the bottom of the hill.
Please bring your high vis, hard hat & steel capped or appropriate footwear.
Contact Alistair Wilson if you need more information.
---
AMIGO Special event
Special event!
Saturday 17th June 2017
1.30pm
63 Asher Road, (off Welcome Bay Rd), Tauranga
AMIGO members are invited to Gabrielle and Andrew Walton's new house to see a home-grown blackwood floor being laid, and to meet the floor-layer, Paul Dobson.
Paul runs a flooring business in Blenheim and has worked with Paul Millen on a couple of Tasmanian blackwood floors.
The floor is being laid in an 'old fashioned' style with dog clamps, floor boards glued & top-nailed on joists over the top of a geothermal-heated concrete pad. Gabrielle has visually graded the timber and has two different profiles and age groups (20yr old standard profile & 32yr old secret-nail profile).
The house contains a range of other timbers including poplars, redwoods and eucalypts, grown at 'Summerhill', the Walton's farm forestry property on the outskirts of Tauranga.

RSVP to Malcolm Mackenzie malcmac@ihug.co.nz 07 873 7728 if you plan to attend.
---
Middle Districts branch field day
Covering the Basics of Farm and Small Scale Forestry
Date: Saturday 24th June
Time: Starting 10.30 a.m. through to mid-afternoon, or when you have had enough.
Venue: Denis Hocking's property approximately 2.5 kms up Brandon Hall Road, Bulls. Will be well sign-posted. (Brandon Hall Road is on the right off Parewanui Road, approx. 0.5 km from the outskirts of Bulls)
Bring: Good boots, outdoor wear, helmet and "high-viz" if you have them, plus your lunch and a friend.
Everyone is welcome. No charge!
With log markets currently "humming along" and indications that the Government is going to have to ensure a higher carbon price if New Zealand is to meet its Paris Climate Change Accord, interest in new tree planting is growing.
To help new planters the Middle Districts Farm Forestry Association is organising a field day covering the basic skills of planting, pruning, thinning, chainsaw and general safety. Marketing and harvesting of plantations will also be covered.
Other topics of interest will include "alternative species". Examples of young to reasonably mature alternative timber trees including cypresses, (macrocarpa and relatives), blackwoods and eucalypts, will be seen and discussed, including a number of the high durability eucalypts. Manuka will also make an entry.
There will be a number of experts and industry players and employees present, along with experienced farm foresters who have already made most of the mistakes which new participants don't need to repeat.
---
Waitomo Farm Forestry Annual Dinner
When: Friday 30th June 2017
Where: Caves Motor Inn, Hangatiki
Time: 6pm for Dinner at 6.30pm
Guest Speaker:
Jo Russell,
Manager ,
Otorohanga Kiwi House.
---
Short Course: Evaluating biomass energy systems
Date: 8 June 2017
Where: Kelvin Hotel, 6 Kelvin St, Invercargill, New Zealand
FREE attendance at the Wood Energy South Symposium
plus special registration plus membership deal
(details on registration form - see link below)
Following the Wood Energy Symposium on 7 June, Venture Southland and Bioenergy Association are hosting a short course "WE4 Evaluating biomass energy systems".
The Symposium complements the short course and attendees at the short course will receive additional CPD points and a discount for attendance at both events.
The course will be a collaboration of presenters that focus on specialty areas of the course. Presenters for the course are Lloyd McGinty (Wood Energy South), Eduard Ebbinge (Spark Energy) and Peter Kernohan (Peter Kernohan Solutions).
Programme and Registration
On 7 June after the Symposium, there will be a Wood Energy Interest Group/Regional Initiatives meeting followed by an informal dinner.
Meeting of Wood Energy Interest Group - 5pm, 7th June, Invercargill
The Wood Energy Interest Group will hold a combined in-person and GoToMeeting in Invercargill immediately after the Wood Energy South Symposium and before the dinner on 7 June. Non-members interested in regional wood energy initiatives are welcome.The meeting will consider the current Interest Group work plan but have a particular emphasis on extending the Wood Energy South project into other regions, in particular Otago, Canterbury and the Waikato.
Informal dinner at The Rocks Restaurant & Bar - 7th June, Invercargill
A networking dinner will precede the training course and is open for symposium and course attendees. Use the registration form below to indicate your attendance
Course programme (pdf 84.48 KB)
---
Waikato branch field day
Waikato Branch NZFFA July Field day visit to Murray, Jennifer and Greg Allen's Huntly property
Date – Saturday 15th July 2017
Meeting time – 10am, bring a tea or coffee to start with and we will start the visit at 10.30am
Location - 191 Kimihia Rd, Huntly (this is son Greg's house and shed)
Directions – SH1 to north side of Huntly, cross the rail- way at Bell Crossing St, turn left into Hakanoa St, and proceed to Kimihia Rd, turn right and continue until you find 191 Kimihia Rd, on the left. Up a driveway.
Programme - a brief walk around the residential part then a short drive to park and walk the rehab and forest block. If the weather is amenable we will have a lunch stop at an appropriate spot, so bring some eats - we may take a bit of the afternoon on this visit.
---
Forest Ecosystem Services forum in the Marlborough Sounds
you are cordially invited to attend the Forest Ecosystem Services regional forum on Tuesday 24th of May 2017 (8:00am to 4pm) at Havelock Marina in the Marlborough Sounds. The forum venue is at https://www.slipinn.co.nz (approx 30 minutes from the Marlborough Airport).

The forum is organised by Scion (New Zealand Forest Research Institute Ltd) in collaboration with the Marlborough District Council and Terra Moana. The theme for this year's regional forum is "Connection Matters" which will discuss the interconnectedness of adjacent ecosystems (e.g. soil stabilisation and water filtration services provided by planted forests providing benefits to the stakeholders downstream).

The forum will start with a three-hour boat trip to the Sounds followed by lunch at 11:30am and then presentations and workshop from 12:30pm to 4pm. Please see attached programme.

Forum presentations include the following topics:
Issues and opportunities in the Marlborough Sounds
Evaluation of forestry harvesting buffer options in the Sounds
Ecosystem services in the Sounds – a forest industry perspective
Ecosystem services in the Sounds – a marine industry perspective
Land use change impacts of policy and market
Inclusion of forest ecosystem services in policy

After the presentations, participants will discuss ideas for an MBIE project proposal and agree on a science and policy problem focus. Expected workshop outputs are: (1) MBIE proposal working outline; and (2) A reference group on forest ecosystem services for Connection Matters.

The FES forum has a limited space, so please register early. A registration fee of $50 per person will help cover the boat trip and food. To register, visit https://fes-forum-2017.lilregie.com/

Please note that speakers at the forum are not required to register.

Please feel free to pass this information on to your colleagues who may be interested in attending the 2017 Forest Ecosystem Services regional forum.

For enquiries regarding the FES forum please feel free to contact me

Dr Richard T Yao
Scientist – Resource Economist
Scion
richard.yao@scionresearch.com
49 Sala Street, Private Bag 3020, Rotorua 3046, New Zealand
DDI +64 7 343 5747; Mobile +64 21 0247 3234
---