Events:

---
Advertisement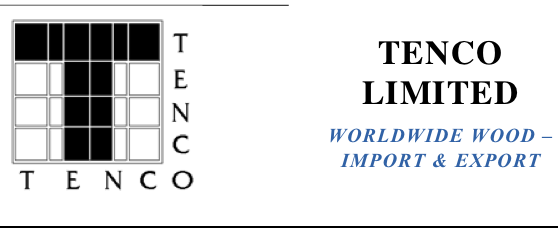 About Tenco
Tenco is one of New Zealand's largest exporters of forest products. We have built to this position since 1991 when the company was set up to export lumber to growing Asian export markets. Experience and reputation count; from small beginnings Tenco has become the largest independent exporter of New Zealand lumber and New Zealand's 4th largest log exporter. Tenco has a regular shipping program of their own log vessels and in combination with these and other ships currently calls at 7 New Zealand ports (5 North Island and 2 South Island).
Tenco buys standing forests. Tenco currently has a number of forests which they purchased at harvestable age to log over a number of years for export and domestic markets. Tenco also regularly buys smaller tracts of forest to harvest immediately or immature forests to hold until harvest time. Tenco is interested in broadening the base of owners from whom it purchases forests and stands of trees. A deal with Tenco is a certain transaction. The owner and Tenco will agree on a value of the tree crop and then Tenco will pay this amount to the owner either in a lump sum amount or on rate per volume unit out-turn from the forest depending on the nature of the tree crop.
Tenco knows there are a lot of farmers who have trees that are close or ready to harvest and will be asking themselves how they should proceed with the sale of their trees. For some farmers the kind of certain transaction with money in the bank could well be appealing. Tenco is actively interested in buying harvestable forests or trees from areas including all the North Island (except the Gisborne and East Coast districts) and Nelson & Marlborough in the South Island .
If you own a forest in this area (16 years and older) and are ready to enter into this kind of agreement Tenco is interested to develop something with you.
Please contact: Josh.Bannan@tenco.co.nz
Work: +64 7 357 5356 Mobile: +64 21 921 595
www.tenco.co.nz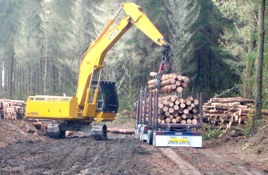 Conference 2019
"Fast Forward" 15-20 May 2019, Rotorua
The Bay of Plenty Branch welcomes you to the 63rd Annual Conference that will be based in Rotorua with field-trips across the Bay of Plenty.
This Conference and Expo will bring together: technical and economic information, land owners and investors, service providers, new technologies and policies, new ideas and fresh perspectives, along with plenty of time to catch up with old friends and make new acquaintances.
Organised by the BOP Branch of the NZ Farm Forestry Association, this is an Annual Conference at a water-shed moment in forestry. Key issues for farm foresters at this time include:
Land-use and the One Billion Tree initiative
National Policy Statement on water quality
Launch of the NES-FP and proposed changes to the ETS
Productivity Commission's Low-Emissions economy report
The vote for continuance of the Forest Grower Levy
Graham West
Organising Chairman
For further information please contact Ph: 0274 410353
More &raquo
---
Taranaki branch field day
When: Saturday 23 March 2019
HOSTS: Bob and Janet Howe and Ivan and Donna Howe – Urenui/Uruti
Meet at 9.00 am at Ivan's, 68 Wharekauri Rd (Phone 06 752 3220) for 4WD car-pooling. Members can leave their vehicle at Ivan and Donna's.
Or alternatively, at the intersection of Puke Rd and Maikaikatea Rd at 9:30. The Block is 3km up over the saddle (4WD last 3km).
Visit the Tarawai forest block in Uruti at 9.35 am. This is one of the first blocks to apply for resource consent under the new Environmental Standards for Plantation Forestry. TRC have indicated they would be in attendance to answer questions. Skid pads, slash traps and silt ponds have been constructed and harvesting should be underway. This is steep land classed red zone and is liable to slipping after harvest. An interesting exercise will be to monitor the block after harvest as the valleys have been planted with blackwoods. It is expected that hundreds of suckers will pop up after harvest and would help to stabilise the soil.
11:30; At Bob Howe's Putts Rd arboretum. Putts Rd, (Just South of the Uruti tunnel) Uruti
12.30; Lunch at the arboretum
1:30; At Ivan and Donna's Urenui Farm to view Manuka plantings for bees and possible carbon farming? Also, selective pine harvesting and blackwoods planted within light-wells in native bush.
---
West Coast branch field day and AGM
When: Saturday, 23 March 2019
10.00 am. Visit Mark Falloon's property, 259 Stafford Loop Road, Awatuna. Inspect some interesting trees.
11.00 am. (approx.) Visit Susi Thompson's and Rod Danford's property, 221 Stafford Loop Road, Awatuna. Inspect aftermath of logging, which was triggered by Cyclone Fehi.
12.15 pm. (approx.) Lunch at Lake Mahinapua. Bring your own lunch and drink.
1.30 pm. Chris Calder (Operations Manager, Ngai Tahu Forestry) will share what Ngai Tahu are doing with their Forests, a general overview and future planning. There will be an opportunity to inspect a Spruce stand that is ready for harvest, in Mahinapua Forest. Also, there will be an opportunity to view extensive re-establishment work on mine tailings at Adair's Road.
4.00 pm. Annual General Meeting in All Saints Parish Lounge, 57 Bealey Street, Hokitika. (Corner of Stafford Street and Bealey Street.) Use the car park off Bealey Street. Enter through Foyer or door beside Parish Office.
Refreshments and Fish and Chips may be organised after the meeting.
Michael Orchard 027 681 8765 P.O.Box 80, Hokitika. 7842 Chairman.
Norman Richards 03 755 6711 153 Brittan Street, Hokitika Secretary.
---
Hawkes Bay branch AGM
When: 13 April
Where: The Alexander property, Puketapu. Springvale and Bridgewater
Heather Holdsworth
06 879 7962
---
Forest Phenotyping Workshop
Presenting the proof of concept and modelling approach. How can industry take it up?
Two identical workshops will be held:
Friday 3rd May 2019, Christchurch (at Scion, 10 Kyle St)
and
Thursday 9th May 2019, Rotorua (at Scion, 49 Sala St)
Introduction
The development of the forest phenotyping platform has been one of the core elements of the GCFF programme and now provides the information resource that forest managers, researchers and tree breeders can use to understand how the interaction of genetics, environment and management affect productivity and wood quality.
Purpose of the workshop
This workshop will present the proof of concept of the phenotyping platform, methods and modelling approaches and how the tool can be used.
We seek input on how growers and managers are interested in using the phenotyping platform, particularly to inform precision forestry or to identify outstanding trees in the forest to inform future deployment.
For further information and to register online »
---
(top)