Events:

---
Advertisement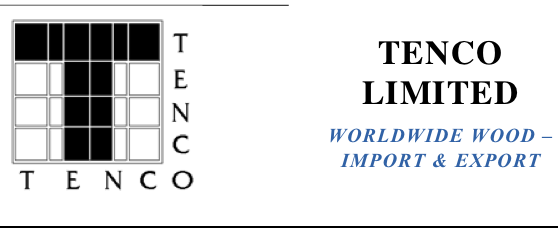 About Tenco
Tenco is one of New Zealand's largest exporters of forest products. We have built to this position since 1991 when the company was set up to export lumber to growing Asian export markets. Experience and reputation count; from small beginnings Tenco has become the largest independent exporter of New Zealand lumber and New Zealand's 4th largest log exporter. Tenco has a regular shipping program of their own log vessels and in combination with these and other ships currently calls at 7 New Zealand ports (5 North Island and 2 South Island).
Tenco buys standing forests. Tenco currently has a number of forests which they purchased at harvestable age to log over a number of years for export and domestic markets. Tenco also regularly buys smaller tracts of forest to harvest immediately or immature forests to hold until harvest time. Tenco is interested in broadening the base of owners from whom it purchases forests and stands of trees. A deal with Tenco is a certain transaction. The owner and Tenco will agree on a value of the tree crop and then Tenco will pay this amount to the owner either in a lump sum amount or on rate per volume unit out-turn from the forest depending on the nature of the tree crop.
Tenco knows there are a lot of farmers who have trees that are close or ready to harvest and will be asking themselves how they should proceed with the sale of their trees. For some farmers the kind of certain transaction with money in the bank could well be appealing. Tenco is actively interested in buying harvestable forests or trees from areas including all the North Island (except the Gisborne and East Coast districts) and Nelson & Marlborough in the South Island .
If you own a forest in this area (16 years and older) and are ready to enter into this kind of agreement Tenco is interested to develop something with you.
Please contact: Josh.Bannan@tenco.co.nz
Work: +64 7 357 5356 Mobile: +64 21 921 595
www.tenco.co.nz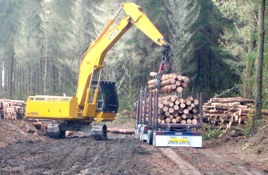 Conference 2018
"Nelson – Autumn Splendour"
Sunday 6 May to Wednesday 9 May 2018, Tahuna Conference Centre, 70 Beach Road, Tahunanui, Nelson
Registration form available to print here »
Register online here »
You'll be asked to log in. If you are not registered on the NZFFA website then please do this first before you register for Conference 2018.
We invite you to Nelson next May to enjoy the autumn splendour in an historic and modern centre of forestry activity. There is not much flat land in the top of the South Island and little of that to be wasted on trees. The rural land holdings here are traditionally small, but adequate for intensive farming of all sorts of berries, fruit trees and hops. The result is a never-ending pleasure of foothill garden valleys, borders of native remnant giving way to plantation hills, beech ranges and the tops...
---
Middle Districts branch field day
Whanganui's Bushy Park conservation and reserve area.
When: Tuesday 23rd January, 10.30 a.m. start
Where: Gather at the Bushy Park car park. Turn right, north, off SH3 onto Rangitatau East Road at Kai Iwi and follow the signs. Well sign- posted so you don't need a map this month!
The first field day for 2018 will be a visit to Whanganui's Bushy Park conservation and reserve area. We have done plenty of production forestry and this will be a conservation/indigenous forest day designed for the whole family. Probably all members will be aware of the Bushy Park predator proof reserve and heritage homestead. Many will have already visited. For those of us who have not, this will be a chance for a guided tour through a reserve that contains many notable trees, including possibly the biggest northern rata in NZ and one of the largest tawa. As time permits there are other notable trees and plantations nearby, including an impressive redwood stand beside Rangitatau East road.
Bring: Lunch, outdoor footwear etc. and a friend.
Organiser: Rick Brown 06 342 1803
---
Gisborne/East Coast branch event
New Zealand Dryland Forest Initiative
When: Tuesday 23rd January, 5-30 p.m.
Where: 21 Riverside road, Gisborne.
For a number of years the Gisborne Farm Forestry branch has supported the research into durable eucalypt species through a program of regular financial donations. This research is carried out by the NZ Dryland Forest Initiative based in Marlborough with trial forests in both the North and South Islands including some in the Gisborne region.
The aim is to develop genetically improved planting stock and management systems for ground durable eucalypt species suited to New Zealand's dryland regions.
The demand for naturally durable vine-yard posts is increasing as growers look for an alternative to the CCA-treated radiata pine posts commonly used in NZ vineyards. There is concern in some regions about the contamination of ground-water caused by treated posts and this is particularly the case in the Marlborough region where there is an increase in the area under organic production systems.
Paul Millen, founder and Project Manager will be in Gisborne on 23rd January and will meet with members and others interested in this research .
Paul will give an up-date of research findings and this will be followed by a light supper. All welcome.
Rodney Faulkner: 867-8131
---
Waikato branch AGM and field day
North Island Farm Forester of the year
When: February 17th 2018, 10am
Where: Dave and Sue Forsythe's farm, 23 Hinewai road, Waikato
---
ForestWood 2018 Conference
When: Wednesday 21 March 2018
Where: Museum of New Zealand Te Papa Tongarewa, Wellington
Website: www.forestwood.org.nz
ForestWood 2018 is the 5th in the conference series, jointly hosted by Forest Owners Association (FOA), Wood Processors & Manufacturers Association (WPMA), and Forest Industry Contractors Association (FICA). The conference is supported by Woodco and NZ Farm Forestry Association (NZFFA).
After the new government unveiled its game-change plan for a billion trees, the national ForestWood conference picks up the working challenge.
ForestWood 2018 is our first opportunity to seek out the ways to meet common objectives. What's needed to get the billion trees growing in the right places to produce the right results and how to get fair competition for the logs being harvested now?
We will be dealing with the key issues; where the land will come from, who is going to be doing the planting, the future of the ETS and the climate change impact, what the new Forest Service is going to be up to, and what encouragement is coming from the government to put the resulting timber production to good use.
The draft conference programme developed around this challenge is now available.
Early Bird Registration Now Open
Early Bird Registration is now open until midnight 12 February 2018. ForestWood 2018 will bring all parts of the value-chain together for a common collaborative effort and will provide a unique networking opportunity. This is the only opportunity to participate in a whole-of-industry conference and will be an event not to be missed. Join in the latest discussions and register today.
Registration Fees
Member registration rates are available to members of the host and supporting organisations: FOA, WPMA, FICA, and NZFFA. A special rate is also available to members of NZIF.
Early Bird
(Until midnight 12 Feb 2018)
Standard
(From 13 Feb 2018)
Conference Dinner
Sponsored by C3
Member
$290
$390
$125
Non-member
$415
$515
$125
NZIF Member
$350
$450
$125
All fees are inNew Zealand Dollars (NZD) and includes Goods and Services Tax (GST) of 15%
Special Deal for Group Registrations
Receive a 10% discount when you register 3 or more attendees from the same organisation.
Conference Dinner
Sponsored by C3
Wednesday 21 March 2018, from 5pm
Te Marae, Museum of Te Papa Tongarewa
Cost per ticket: $125
Pre-dinner drinks, a three-course meal, entertainment and a limited bar tab is included in the ticket price. Tickets can be purchased for colleagues, friends and family.
Continue to network into the evening, by attending the ForestWood 2018 Conference Dinner. This will be an evening not to be missed, with special guest Davey Hughes from Swazi Apparel.
He has hunted caribou in the Arctic Circle, grizzlies in Alaska and buffalo in Tanzania. He's the bane of Customs officials' lives, runs the gruelling Coast to Coast each year, and is the man behind the highly successful Swazi outdoor clothing label; he's a passionate conservationist and he sure knows how to spin a yarn or two. Davey Hughes - aka the Swazi Man - is many things, but one thing he most certainly is not is conventional.
Davey lives life to the full, but what underpins all of this is his absolute love of New Zealand: "It's about family, it's about business and it's about the people of this nation. He Tangata."
If you would like more information on any aspect of this conference, please contact the Conference Organiser:
Paardekooper and Associates
P: +64 4 562 8259
E: info@forestwood.org.nz
---