Events:

---
Advertisement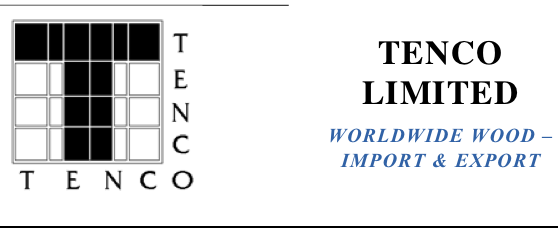 About Tenco
Tenco is one of New Zealand's largest exporters of forest products. We have built to this position since 1991 when the company was set up to export lumber to growing Asian export markets. Experience and reputation count; from small beginnings Tenco has become the largest independent exporter of New Zealand lumber and New Zealand's 4th largest log exporter. Tenco has a regular shipping program of their own log vessels and in combination with these and other ships currently calls at 7 New Zealand ports (5 North Island and 2 South Island).
Tenco buys standing forests. Tenco currently has a number of forests which they purchased at harvestable age to log over a number of years for export and domestic markets. Tenco also regularly buys smaller tracts of forest to harvest immediately or immature forests to hold until harvest time. Tenco is interested in broadening the base of owners from whom it purchases forests and stands of trees. A deal with Tenco is a certain transaction. The owner and Tenco will agree on a value of the tree crop and then Tenco will pay this amount to the owner either in a lump sum amount or on rate per volume unit out-turn from the forest depending on the nature of the tree crop.
Tenco knows there are a lot of farmers who have trees that are close or ready to harvest and will be asking themselves how they should proceed with the sale of their trees. For some farmers the kind of certain transaction with money in the bank could well be appealing. Tenco is actively interested in buying harvestable forests or trees from areas including all the North Island (except the Gisborne and East Coast districts) and Nelson & Marlborough in the South Island .
If you own a forest in this area (16 years and older) and are ready to enter into this kind of agreement Tenco is interested to develop something with you.
Please contact: Josh.Bannan@tenco.co.nz
Work: +64 7 357 5356 Mobile: +64 21 921 595
www.tenco.co.nz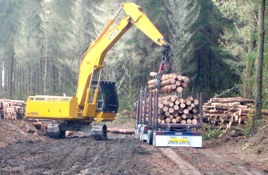 Waikato branch field day
Waikato Branch NZFFA July Field day visit to Murray, Jennifer and Greg Allen's Huntly property
Date – Saturday 15th July 2017
Meeting time – 10am, bring a tea or coffee to start with and we will start the visit at 10.30am
Location - 191 Kimihia Rd, Huntly (this is son Greg's house and shed)
Directions – SH1 to north side of Huntly, cross the rail- way at Bell Crossing St, turn left into Hakanoa St, and proceed to Kimihia Rd, turn right and continue until you find 191 Kimihia Rd, on the left. Up a driveway.
Programme - a brief walk around the residential part then a short drive to park and walk the rehab and forest block. If the weather is amenable we will have a lunch stop at an appropriate spot, so bring some eats - we may take a bit of the afternoon on this visit.
---
Middle Districts branch field day
July Field Day: Horoeka – Tararua District
This month we will visit Mike Charlton's property at Horoeka in Tararua District. He has a number of 20-year-old pine blocks that are not thinned, but have had their first prune, small areas of young Eucalyptus fastigata, plus various riparian plantings around dams and a small lake. WIND and summer dry are the main issues for this block. Waihi Falls is close by and is well worth a visit afterwards. This will be an interesting day in a great location. See you there!
When: Tuesday 18th July
Time: 11.00 a.m. For those travelling from the west we can meet at Murrays Nursery (Sowry Rd Woodville) at 10am sharp and
Car pool from there (50-60 min drive to Horoeka from Woodville).
Directions: Take Weber Rd out of Dannevirke, turn right onto Oporae Rd, follow to intersection of Oporae and Towai Rd at Horoeka, turn left over the bridge and the entrance is the first gate on the right 400 metres from the bridge.
Organiser: Mike Charlton 06 3745552
---
Southland Farm Forestry field day
When: Tuesday 25th July 1:00pm.
Where: Totara plantings at Titiroa and Black lagoon.
Meet near the Gorge Road school and bring suitable outdoor clothing.
We will drive to view some nearby Totara plantings that have replaced a pre 1990 stand of Pinus radiata.
Nathan Cruickshank from ES will outline the project and also show us the nearby Black lagoon.
Contact Alistair Wilson
03 213 0189 swandaw@slingshot.co.nz
---
South Canterbury branch field day
DATE: WEDNESDAY 26TH JULY
TIME: 1:30 PM
PLACE: WILLOWBRIDGE , approximately 2kms from the yellowbarn near Waimate.
PROGRAMME: Look at a native re vegetation project that John Stevens has been working on since 2003. We will be making a presentation to Allan Meyer in recognition of his long service to our branch.
We will travel to Matai nurseries in Waimate where Lester Davies specialises in native plants.
DIRECTIONS: Turn onto Lucks road at the yellow barn, over the railway line, turn right onto Willowbridge road and meet at intersection of Willowbridge and Bradshaws road.
---
Wairarapa branch field day
NZFFA Wairarapa Branch Winter Special Event
Wednesday 2nd August
Visit to the Juken NZ mill, Masterton
followed by
Evening meal at the Masterton Club
Guest speaker: Gareth Winter (Wairarapa Archives)
Registration: Registration is essential, both for the mill visit and the evening meal. Places for the mill visit are limited - see notes below for further information.
Juken NZ Mill Visit
We will tour the sawmill before it finishes for the day at 3.00 pm, and then go through to the LVL mill, which runs 24/7. There will be a chance to hear more about the mill and a Q and A session in a quieter space after the tour.
Meet: 2.20 pm for a 2.30 pm start of the mill tour
Car-parking: Please park in the large carpark opposite the main entrance to the mill. Take
care not to block access to the Fire Station. Convene by the security booth.
Bring: Juken NZ will provide all necessary Hi-Viz, ear plugs etc. Enclosed footwear is essential and warm clothes including long trousers recommended.
Masterton Club Evening Meal
Meet: Masterton Club, 4.45-5.00pm approx. All welcome!
Guest speaker: Gareth Winter is Masterton's well-known archivist and can be trusted to give an interesting and entertaining talk about the natural history of Wairarapa forests, M?ori and forests, and post-colonial forestry in the Wairarapa.
Dinner: The Masterton Club will provide a two-course meal plus tea and coffee.
Cost of meal: $30 per person (drinks not included)
---
Demonstration of FGR Steepland Harvesting Programme
Where: Moutere Forest Nelson
When: Thursday, 3rd August 2017
---
Lower North branch field day
When: Friday 11th of August, 10am.
Where: Woodhill Forest, just off SH16 and on the edge of Helensville.
This field trip will examine preparation for harvesting, OSH issues and markets for your product - ideal for those thinking about harvest.
Meet at the Forest entry on Rimmers Road, on the west (beach) side of SH16 just south of Helensville. This is a working day so the machinery will be in action thinning radiata pine. Woodbank proprietor Darrin Collet will discuss getting harvest ready at your place, OSH and any planning issues, and markets and prices so you can see just where the best opportunities are and how Woodbank and others ensure the best return from your trees.
As markets are very strong at present and some grades are getting almost best ever prices it important to be well informed in the lead up to your harvest operation, or if that's still a way off for you what you can do now to ensure you operation is as effective as possible.
The visit is on a week day so you can see the team working, and you will need your protective gear – sturdy footwear, a high –visibility jacket if you can find one, and a hard hat also if you can find one, we may be able to locate a few spares so if you have a spare bring it.
We hope to finish early afternoon so you can then head into Helensville or Parakai for a late lunch. Your committee are sure you will get a buzz out this meeting!!
It would be useful, but not essential, if you sent confirmation of your attendance - so please give us a call or text (phone 0274421291 (Glenda) or 021421291 (Peter) or 09 4237030 (home phone) or send an e-mail to thebergs@ihug.co.nz. The visit will conclude no later than 1.00pm.
---
Taranaki branch field day
Carbon, bees, production forestry and conservation
When: Sunday 27th August
Where: Okahutiria Road, Whenuakura/Waverley
HOSTS:
Tuku Bush investors –Wellington NZFFA member Paul Stephenson will present to us.
Michelle Bird, Mt Hiwi Charitable Trust and Taranaki Kiwi Trust will also present.
Nukuhau Carbon Forestry – Cnclr Neil Walker / Daniele Maspani will present to us.
WHERE: Okahutiria Road, Waverley. Meet Cnr SHW3 and Kohi Road, 9.15 am, departing 9.30am.
WHAT TO BRING: Sturdy walking footwear, warm and wet weather gear, lunch and drink, camera and notebook.
FIELDTRIP RSVP/ARRANGED BY: Quin Amoore (06) 752 0830.
Tuku Bush Ltd – recent small syndicate(x3), carbon & manuka forestry
Tuku Bush was purchased in 2011 by three couples from Palmerston North, Waikanae Beach and Whitby.
Tuku Bush is a c.100ha forestry syndicate property, planted mainly in high carbon absorbing species – radiata pine, redwood, C. lusitanica and E. fastigata. There are also some native revegetation and timber planting, and substantial plantings of Manuka varieties of around 26ha, which as you will hear present different attributes. The balance of the property consists of native forest and indigenous scrubland.
The property was first investigated by one of the partners as a retirement farm investment but a more exciting option based around growing trees transpired.
One of the investors has knowledge of the chemistry of manuka honey and was involved in a Manuka honey industry Primary Growth Partnership.
The third investor has a "loves trees", has significant shareholdings in forestry syndicates and bought the syndicate some forestry expertise.
The overall forestry strategy was to have a range of exotic trees that could be used either for deriving carbon credits and/or be milled for timber, and to have a manuka forest yielding honey to provide cash flow. At this early stage the investors have kept a few hives on site, and are currently developing additional hive sites surrounded with shelter trees that flower over winter, to help maintain the bees' condition.
The property also provides a place for the partners and their families to have fun, work amongst the trees and enjoy the environment.
Mt Hiwi Trust and the Taranaki Kiwi Trust
Adjoining the Tuku Bush property is a 411ha block of bush and wetland owned and managed by Mt Hiwi Trust for conservation purposes. The Trust is primarily Wellington based, however Taranaki based Michelle Bird oversees the ongoing pest control being carried out on the property. Michelle will tell us about biodiversity values at Mt Hiwi, including a population of Western North Island Brown Kiwi, and the Trusts efforts to secure their future. Michelle is also employed by the Taranaki Kiwi Trust and, while we are visiting at Tuku Bush, is keen to provide members with some information on opportunities to help protect kiwi in exotic forests and during harvest operations.
Nukuhau Station Carbon Forestry
The large carbon forest at Nukuhau is owned by Nukuhau Carbon Limited, for which Neil Walker is one of several Directors. The property along with other Nukuhau (Ltd) properties in the south Taranaki area is managed by Daniele Maspani, Neils son in-law.
Neil and Daniele will present to us on the various forestry initiatives on the property, including eucalyptus based carbon forestry, indigenous plantings, pine forestry, manuka and bees, along with QEII covenants.
Together Neil and Daniele have significant experience with development and maintenance of marginal hill country properties into modern, multi-use forestry holdings.
Members will recognize Neil as an active leader in regional council, land use, carbon forestry, manuka industry development and other initiatives.
The fieldtrip should be very enlightening.
---
NZIF Conference
NZ Institute of Forestry Conference Rotorua
Where: Novotel Rotorua Lakeside, Tutanekai St, Rotorua
When: 3rd to 6th September 2017
https://nzif.org.nz/events/conference/
---
Forest Growers Research Conference 2017
When: Tuesday, 17 October - Thursday 19 October 2017.
Sudima Hotel Christchurch Airport, 550 Memorial Ave, Christchurch.
Outline:
Tuesday, 17th October 2017 Conference Day 1 (Start time 8:45am)
Tuesday, 17th October 2017 FGR Dinner and Science Awards
Wednesday, 18th October 2017 Conference Day 2
Thursday, 19th October 2017 Field Trip (Airport by 4:00pm)
Where:
Sudima Hotel Christchurch Airport, 550 Memorial Ave, Christchurch

Outcomes from the Forest Growers Levy Trust research programme will be highlighted at this annual conference targeted at forest growers - large and small.
Over 60% of the forest growers levy is being invested in research covering the full spectrum of forest growing from breeding, forest protection, forest management and harvesting. The research aims to improve profitability and add value for forest owners, safely and sustainablely.
The field day will include developments on electrical heating of logs, specialty species, the recent Port Hills fires and the role research played in fighting the fires, along with breeding and seed production operations at Proseed's seed orchard.
Registration details coming soon.
---
ForestWood 2018 Conference
When: Wednesday 21 March 2018
Where: Museum of New Zealand Te Papa Tongarewa, Wellington
Website: www.forestwood.org.nz
ForestWood 2018 is the 5th in the conference series, jointly hosted by Forest Owners Association (FOA), Wood Processors & Manufacturers Association (WPMA), and Forest Industry Contractors Association (FICA). The conference is supported by Woodco and NZ Farm Forestry Association (NZFFA).
ForestWood 2018 is a joint conference which builds on the successes of previous individual and combined industry events/conferences which have attracted world class speakers and presenters. ForestWood 2018 is being held on Wednesday 21 March 2018 at the Museum of New Zealand Te Papa Tongarewa and this is a fantastic opportunity for organisations and individuals, with a keen interest in forestry, to engage with decision makers and professional specialists from the forestry industry.
---