Events:

---
Advertisement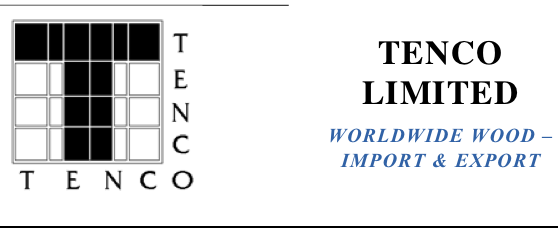 About Tenco
Tenco is one of New Zealand's largest exporters of forest products. We have built to this position since 1991 when the company was set up to export lumber to growing Asian export markets. Experience and reputation count; from small beginnings Tenco has become the largest independent exporter of New Zealand lumber and New Zealand's 4th largest log exporter. Tenco has a regular shipping program of their own log vessels and in combination with these and other ships currently calls at 7 New Zealand ports (5 North Island and 2 South Island).
Tenco buys standing forests. Tenco currently has a number of forests which they purchased at harvestable age to log over a number of years for export and domestic markets. Tenco also regularly buys smaller tracts of forest to harvest immediately or immature forests to hold until harvest time. Tenco is interested in broadening the base of owners from whom it purchases forests and stands of trees. A deal with Tenco is a certain transaction. The owner and Tenco will agree on a value of the tree crop and then Tenco will pay this amount to the owner either in a lump sum amount or on rate per volume unit out-turn from the forest depending on the nature of the tree crop.
Tenco knows there are a lot of farmers who have trees that are close or ready to harvest and will be asking themselves how they should proceed with the sale of their trees. For some farmers the kind of certain transaction with money in the bank could well be appealing. Tenco is actively interested in buying harvestable forests or trees from areas including all the North Island (except the Gisborne and East Coast districts) and Nelson & Marlborough in the South Island .
If you own a forest in this area (16 years and older) and are ready to enter into this kind of agreement Tenco is interested to develop something with you.
Please contact: Josh.Bannan@tenco.co.nz
Work: +64 7 357 5356 Mobile: +64 21 921 595
www.tenco.co.nz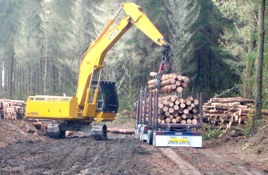 Durable eucalypts Workshop/Research Update
When: Tuesday 19th June 2018, 10.00am - 3.00pm
Where: University of Canterbury School of Forestry, Christchurch
The University of Canterbury and NZDFI will hold a free workshop in Christchurch on Tuesday 19th June 2018. The workshop will review the outcomes of MPI Sustainable Farming Fund project 'Minimising growth-strain in eucalypts to transform processing', due for completion at the end of June 2018.
The day will also include an update on research outcomes from aligned NZDFI durable eucalypt programmes including: heartwood formation, species growth and yield on different sites, tree health, and economics.
More details and full programme available soon.
Contacts for more information:
Dr Clemens Altaner: clemens.altaner@canterbury.ac.nz
Paul Millen: p.millen@xtra.co.nz
---
NZIF conference - "The Power of Collaboration in the forestry industry"
Rutherford Hotel, Nelson, 9th to 11th July 2018.
We have a great line up of speakers covering:
Government targets for new planting, domestic processing supply, and carbon,
International perspective on industry collaboration and what works best,
Increasing productivity as result of closer ties with previous competitors,
How adopting an industry-wide safety perspective can increase results to all participants.
For full Conference Programme Click Here
For full Conference Cost Click Here
---
GCFF workshop
You are invited to participate in the upcoming Growing Confidence in Forestry's Future workshop on 'Site specific management for productivity gains based on soil and foliage information' which will be held in July 2018.
The interactive workshop will provide guidelines on how to interpret soil and foliage data and link the findings to forest productivity. Making the most of your forest soil resources is about understanding what is limiting growth and what can be done to change it. The workshop will provide existing and new information on planted forest soil and foliage nutrition analysis, and how to interpret the data to understand nutrient limitations of a site to manage forest productivity.
Two workshops will be held covering the same material: Thu 12 July 2018, Rotorua (10 am - 3 pm, at Scion, Sala St) or Thu 26 July 2018, Christchurch (10 am - 3 pm at Scion, Kyle St).
Participation in the workshop is free but registration is required. The registration link is Online registration and also available at the GCFF website at https://gcff.nz/news-and-events/.
Please feel free to forward the flyer and info to your colleagues as appropriate.
Feel free to get in touch with Loretta (Loretta.Garrett@scionresearch.com) if you have any questions about the workshop.
We look forward to seeing you there.
---
Conference of the International Union of Forest Research Organisations
You are invited to attend the conference of the International Union of Forest Research Organisations (IUFRO): Extension and Knowledge Exchange (EKE) which will be held from 9-13 September 2018 in Christchurch. This year's theme is 'The importance of engaging local communities and stakeholders to increase successful adoption of new technologies'.
The practice of Extension and Knowledge Exchange
Knowledge of best practices concerning wood resource use and forest management can be disseminated through informal education and training, often face to face and using onsite demonstration, and through participatory approaches. This practice of extension and knowledge exchange ensures the latest technology and information reaches the people who need to use it. Alongside extension, communities need to be engaged to ensure continuing social licence for forest-based activities.
Extension foresters aim to develop favourable attitudes toward, and desired capabilities for, forestry practices among the public, while also ensuring the requisite skills and learning needed by publics and land managers to plant and manage newly forested lands.
Forestry extension is therefore an important vehicle for expansion of forest resources. With many OECD signatories to the Paris Accord requiring dedicated emissions targets, there has been increased emphasis on forest expansion and protection of forests on both public and private lands.
Greater emphasis on forestry extension capability is required at national levels to meet these forest conservation goals, and assist in country-leveltree planting targets, such as New Zealand's 1 billion trees programme.
The annual conference serves as a forum for communications among extension forestry professionals worldwide.
Who should attend?
The organisers welcome participants from a wide range of background such as forest industry, science researchers, regional and government representatives, who have an interest in technology transfer. The conference will be of particular value for forestry consultants, forestry and farm extension officers, farm foresters, land use planners, forest conservation managers, parks and reserves staff, forestry researchers, academics in knowledge extension, technology transfer and advocacy roles.
The conference website can be accessed here and the online registration is available here. Online registration is due by 1st August 2018.
Please feel free to forward the flyer and information to your colleagues.
We look forward to welcoming you to Christchurch.
Janean Creighton - IUFRO EKE Working Party (9.01.03) and conference programme Coordinator, US.
Karen Bayne and Annette Brockerhoff - IUFRO EKE conference local hosts and organisers, NZ.
---
NZ Wood Resene Timber Design Awards
This is New Zealand's only Timber Design award event and allows engineers, architects, architectural designers and builders to showcase innovation using timber.
Professionals worldwide are using wood in often new and imaginative ways to improve a building's seismic and fire resilience, and New Zealand projects are designing buildings to compete with world leaders.
Both local and international companies will be looking to NZ for timber design inspiration in 2018.
NZ Wood Resene 2018 Timber Design Awards key dates:
Stage One Entries open: 1 March 2018
Final Judging - 7 August 2018
Gala Awards Dinner – 20th September 2018 at the Grand Millennium Hotel - Auckland
Entry Details:
Entry is open to NZ resident architects, builders, architectural designers, engineers, students and other designers who have used NZ originated timber that has been manufactured in NZ. Only one entry per project, joint entries between disciplines or firms are welcome.
Conditions of entry:
A submitted project must be based on a completed building or structure.
Building or project must have been completed between 1 March 2016 and 28 February 2018.
Building or project must have significant timber content, either structural or decorative.
Projects may include the effective use of timber in combination with other materials.
Building or project owner's consent for publicity must be acknowledged on the entry form.
Anonymity of the owner's name will be assured if requested in the appropriate part of the entry form.
The entry form must be complete and accurate – you should retain a completed copy for your records. You will receive an email confirming your entry once it has been processed.
Projects entered in previous years must not be entered again.
An entry fee of $115.00 per category entry is payable using the online PayPal method.
A submission may be entered in a maximum of two of the nine categories.
Entry Form will be available at beginning of March so check the NZ Wood website for details: http://www.nzwood.co.nz/category/timber-design-awards/nzwood-resene-timber-design-awards-2018/
Gala Dinner to Announce Winners
Winners are announced at the "Gala Awards Dinner" at the Grand Millennium Hotel Auckland - 20th September 2018. This Gala event is a celebration with New Zealand's most talented designers, engineers and industry leaders. It's a night of celebration of excellence in timber design.
Our Keynote Speaker is yet to be announced, but in past years' we have had leading architectural and property developers key people show how they have lead the way.
We look forward to seeing your entries soon, so don't miss the opportunity to showcase your project in these highly recognised awards!
To view the full list of 2017 finalists: Click here
---
Forest Growers Conference and Field Trip 2018
Day 1: Tuesday, 16th October 2018, 9:30am - 4:30pm.
Conference
Dinner and Science Awards
6:00pm Pre dinner drinks 7:00pm Dinner/Awards
Day 2: Wednesday, 17th October 2018, 8:30am - 4:30pm.
Day 3: Thursday, 18th October 2018, Approx Time: 8:00am - 4:00pm.
Where: Trinity Wharf Tauranga, 51 Dive Crescent, Tauranga 3110 - Room Reservations
We are now approaching the fifth anniversary of the Forest Growers Levy funded work programme. The programme aims to increase forest profitability, reduce risk and ensure the industry's licence to operate is protected.
Day 1 of the 2018 conference will include a report back on the wider activities supported by the Forest Growers Levy Trust as well as presentations on research that are of benefit to small forest owners.

Day 2 will have a focus on genetic improvement, work to improve productivity and wood quality, and biosecurity. Log export logistics and fumigation will be discussed.

The field trip will include a visit to Port of Tauranga to look at log export logistics technology, log fumigation and methyl bromide recapture technologies, along with a visit to an award winning farm forestry property near Tauranga.

A more detailed programme and registration details will be available by early June 2018.

Learn about the research programmes being funded by the levy, the results to date and how you as a forest grower can use these results to:
Achieve better financial returns from new and existing forests
Improve the health and resilience of your forests to pests and diseases
Maintain our industry 'licence to operate'
Come along and benefit from this significant investment in the future of the forest growing industry by the Forest Growers Levy Trust.
---