Events:

---
Advertisement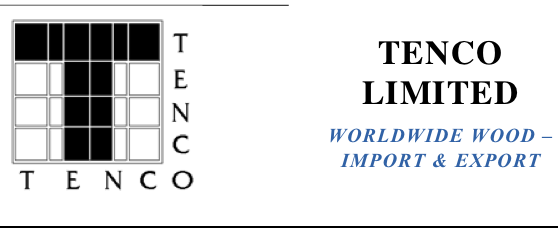 About Tenco
Tenco is one of New Zealand's largest exporters of forest products. We have built to this position since 1991 when the company was set up to export lumber to growing Asian export markets. Experience and reputation count; from small beginnings Tenco has become the largest independent exporter of New Zealand lumber and New Zealand's 4th largest log exporter. Tenco has a regular shipping program of their own log vessels and in combination with these and other ships currently calls at 7 New Zealand ports (5 North Island and 2 South Island).
Tenco buys standing forests. Tenco currently has a number of forests which they purchased at harvestable age to log over a number of years for export and domestic markets. Tenco also regularly buys smaller tracts of forest to harvest immediately or immature forests to hold until harvest time. Tenco is interested in broadening the base of owners from whom it purchases forests and stands of trees. A deal with Tenco is a certain transaction. The owner and Tenco will agree on a value of the tree crop and then Tenco will pay this amount to the owner either in a lump sum amount or on rate per volume unit out-turn from the forest depending on the nature of the tree crop.
Tenco knows there are a lot of farmers who have trees that are close or ready to harvest and will be asking themselves how they should proceed with the sale of their trees. For some farmers the kind of certain transaction with money in the bank could well be appealing. Tenco is actively interested in buying harvestable forests or trees from areas including all the North Island (except the Gisborne and East Coast districts) and Nelson & Marlborough in the South Island .
If you own a forest in this area (16 years and older) and are ready to enter into this kind of agreement Tenco is interested to develop something with you.
Please contact: Josh.Bannan@tenco.co.nz
Work: +64 7 357 5356 Mobile: +64 21 921 595
www.tenco.co.nz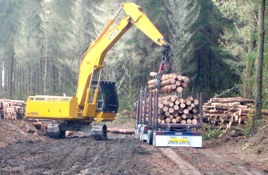 Taranaki branch field day
DATE: Sunday 19th November
HOSTS: Cees and Kathryn Bevers, Sustain Forests Ltd.
WHERE: 1772 Waitaanga Road, Ohura.
MEET: Meet in the car-park opposite the corner of Devon Road (SH3) and Mountain Road (SH3a) at 8:30am, to organise a side ride sharing, and depart 8:45am.
WHAT TO BRING: Sturdy walking footwear, warm and wet weather gear, lunch and drink, camera and notebook. FIELDTRIP RSVP/ARRANGED BY: Cees Bevers (06) 759 2044, 027 660 4041, ceesbevers@xtra.co.nz.
DIRECTIONS: The hosts property is situated at the eastern end of the Waitaanga plateau, approximately 100km north-east of New Plymouth. Drive time approx. 1 1/2 hours.
Drive north from NP over Mt Messenger, and take the second right; Okau Rd, the road signposted to Ohura. Our place is approximately another 45 minutes from the highway. Follow this road till it forks, and take the Waitaanga Rd left turn over the little white wooden bridge (the straight through option goes to Mt Damper). Waitaanga Rd is signposted here as going to Ohura.
This road goes through regenerating manuka scrubland and native forest on a gravel road, which turns to seal as you go up to the Waitaanga saddle. Go past most of the properties up at Waitaanga, and Waitaanga North and South roads. Our place is one of the last on the right, with a whole lot of "Christmas trees" (the Douglas fir), and large trees around the house. The house can be seen from a few kilometers away; it is white with a bright blue roof and red window surrounds on top of a hill. The driveway is amongst large old lawson cypress trees on a road cutting, with a blue old school farm parcel mailbox. Easy to find.
---
Central Canterbury branch field day
The Point Station, Rakaia Gorge
When: Sunday, November 19th
Meet at 10am on Sunday, November 19, outside the Windwhistle Garage at the junction of Windwhistle Road and State Highway 72. Plenty of parking is available on Windwhistle Road.
Steve Richards will meet us there and lead the group a short distance along SH72 towards the gorge to look at recent plantings on the block stretching back down Leaches Road. These plantings include a plantation area which was bought from the former Selwyn Plantation Board and has since been logged and replanted.
An interesting feature of the new plantings at The Point is Steve's inclusion of Scots pine (Pinus sylvestris) in shelter belts.
This is the most common pine species in Northern Europe, and has populations that extend as far east as Mongolia and as far south as Portugal. While its use is prohibited at higher altitudes in New Zealand (because of its ability to spread), Steve says that at this altitude (about 400 metres) he finds it superior to the more widely known Pinus radiata for shelter.
After moving back to the main farm on Point Road we will look at plantings made by Steve, his late father Derm, and previous occupants of the property since the early 1860s. Like his father, Steve has an attraction to rare or unusual trees, and he has ransacked nursery catalogues from throughout New Zealand for new plants. Among the trees planted by earlier generations that we will see is a field maple (Acer campestre), thought to be the biggest and possibly the oldest of its species in Canterbury, and a stand of huge old ponderosa pines. But the piece de resistance is the brown barrel (Eucalyptus fastigata) planted in the 1860s, possibly as early as 1862. The true size of this tree is difficult to measure because of the massive branching and the heavy buttressing at the base, but it is certainly an imposing sight.
It is probably one of the oldest eucalypts in Canterbury, but not the oldest. That distinction belongs to a southern blue gum, E. globulus, planted in 1850 at Riccarton House, in Christchurch.
Lunch will be in the garden, which is noted for its rhododendrons and azaleas, some of which will still be in flower. Afterwards, there will be a chance to ascend the hill behind the house to look at a gully containing native plants in the process of being covenanted to the Queen Elizabeth II National Trust.
---
Middle Districts branch field day
Farm Forestry A Great Earner in the Hills.
Date: Tuesday 21st November
Time: 10.30 a.m. start to mid-afternoon.
Venue: The Leary property, 832 Mangahoe Road. The property is on the north side of Mangahoe Road approx. 8 km from the junction with Ongo Road, which is the road running west from Hunterville to the Turakina Valley. Look for the MDFFA sign and the school bus at the house.
This month we will visit Chalky and Lesley Leary's hill country property west of Hunterville. Many will already know Chalky, a past Mayor of Rangitikei and enthusiastic supporter of farm forestry. They harvested a significant area a couple of years ago and were delighted with the results. Chalky also has a lot of very good advice about managing harvesting related costs such as access and fencing. We will see and discuss the harvested site and several younger blocks, plus some QEII covenants. Hill country farm forestry at its best.
Bring: Could those able to please bring quad bikes!!! The rest of us should bring helmets, suitable outdoor wear, lunch and a friend.
Organisers:
Chalky Leary 06 322 8561.
Denis Hocking 06 322 1254 jdhocking@xtra
---
Lower North branch event
When: Saturday 25th of November
Where: Charlie Uhrle and Christine Davis' forest near Helensville.
This is our pre-christmas event and a good time to start the wind-down – Don't miss it!
Time: 10.00am start – Meet at the house in time for coffee and an introduction to the forest, around 50 acres of maturing pines. Discussions will include consideration of the silviculture practiced in this case, harvest planning and also other matters (such as Red needle cast which is widespread this year) on the ground – Christine and Charlie are keen to get some advice from other who have been through or are approaching harvest. A BBQ luncheon courtesy of your committee will follow, and even a bit of Christmas Cake and we plan to finish the visit about 2.00pm to permit you to get home in good time and your committee are sure you will get a buzz out of the day.
Hosts: Lower North Committee
Getting there: Charlie and Christine's property is at 38B Pipitiwai Drive, on the right just north of the Helensville showgrounds (north end of town). As you travel along Pipitiwai Drive take the second road on the right (Christine will have some balloons on display), the road curves around to the left, continue along the road and past a house with two round barns, through the next gate and through the trees to the top of the hill and the house…there is plenty of parking.
Also: It would be helpful if you send confirmation of your attendance so we can ensure everyone is catered for - so please give us a call or text (phone 0274421291 (Glenda) or 021421291 (Peter) or 09 4237030 (home phone) or send an e-mail to thebergsnz@gmail.com.
We will also hopefully have some time to update on current issues such as Myrtle rust which is now found in Northland, Taranaki, Waikato and Bay of Plenty. We could also cover dust issues on rural roads and the recently launched national environmental standard for forestry. Our Councillor Nigel Price will be able to give a quick update on the meeting he attended as our representative in Wellington last week.
---
Mid North branch field day
END OF YEAR PICNIC - PAERATA FOREST – 10 AM – Sunday 26th of November
Paerata Forest Farms is a forest of 580ha developed by 58 investors in 1994 and 1995. It is predominately radiata with some areas of eucalypt and poplar. It is a very good site for tree growth and at 22 -23 years of age the forest is one of the best in the country. We will look at a number of interesting trials and explore why this forest is so productive.
We will meet at the Tangiteroria Sports Complex at 10am for cuppa and then off to the Forest. Lunch will be a picnic under the trees, provided by us, weather permitting, then back to the hall for another cuppa and brief committee meeting for those interested and able.
Bring walking shoes, remember that lunch and hot drinks will be provided.
Directions: Head west out of Whangarei on SH14 for approximately 28 km until you get to Tangiteroria. Turn left on to Pukehuia Road and the sports complex in on the left about 200m down the road.
For more details contact Christine Pedersen on (09) 433 1886
---
ForestWood 2018 Conference
When: Wednesday 21 March 2018
Where: Museum of New Zealand Te Papa Tongarewa, Wellington
Website: www.forestwood.org.nz
ForestWood 2018 is the 5th in the conference series, jointly hosted by Forest Owners Association (FOA), Wood Processors & Manufacturers Association (WPMA), and Forest Industry Contractors Association (FICA). The conference is supported by Woodco and NZ Farm Forestry Association (NZFFA).
ForestWood 2018 is a joint conference which builds on the successes of previous individual and combined industry events/conferences which have attracted world class speakers and presenters. ForestWood 2018 is being held on Wednesday 21 March 2018 at the Museum of New Zealand Te Papa Tongarewa and this is a fantastic opportunity for organisations and individuals, with a keen interest in forestry, to engage with decision makers and professional specialists from the forestry industry.
---
Nelson conference 6 - 9 May 2018
Tahuna Conference Centre, 70 Beach Road, Tahunanui, Nelson
Registration form available here >>
Register online here >>
(You'll need to log in. If you are not registered on the NZFFA website then please do this first before you register for Conference 2018)
---