Events:

---
Advertisement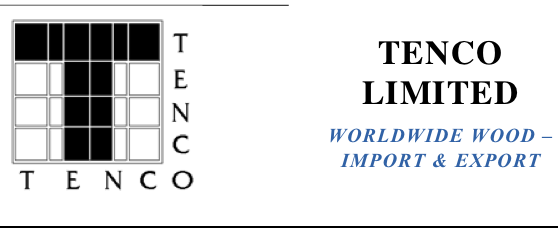 About Tenco
Tenco is one of New Zealand's largest exporters of forest products. We have built to this position since 1991 when the company was set up to export lumber to growing Asian export markets. Experience and reputation count; from small beginnings Tenco has become the largest independent exporter of New Zealand lumber and New Zealand's 4th largest log exporter. Tenco has a regular shipping program of their own log vessels and in combination with these and other ships currently calls at 7 New Zealand ports (5 North Island and 2 South Island).
Tenco buys standing forests. Tenco currently has a number of forests which they purchased at harvestable age to log over a number of years for export and domestic markets. Tenco also regularly buys smaller tracts of forest to harvest immediately or immature forests to hold until harvest time. Tenco is interested in broadening the base of owners from whom it purchases forests and stands of trees. A deal with Tenco is a certain transaction. The owner and Tenco will agree on a value of the tree crop and then Tenco will pay this amount to the owner either in a lump sum amount or on rate per volume unit out-turn from the forest depending on the nature of the tree crop.
Tenco knows there are a lot of farmers who have trees that are close or ready to harvest and will be asking themselves how they should proceed with the sale of their trees. For some farmers the kind of certain transaction with money in the bank could well be appealing. Tenco is actively interested in buying harvestable forests or trees from areas including all the North Island (except the Gisborne and East Coast districts) and Nelson & Marlborough in the South Island .
If you own a forest in this area (16 years and older) and are ready to enter into this kind of agreement Tenco is interested to develop something with you.
Please contact: Josh.Bannan@tenco.co.nz
Work: +64 7 357 5356 Mobile: +64 21 921 595
www.tenco.co.nz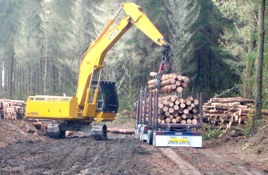 Conference 2018
"Nelson – Autumn Splendour"
Sunday 6 May to Wednesday 9 May 2018, Tahuna Conference Centre, 70 Beach Road, Tahunanui, Nelson
Registration form available to print here »
Register online here »
You'll be asked to log in. If you are not registered on the NZFFA website then please do this first before you register for Conference 2018.
Find out more here »
We invite you to Nelson next May to enjoy the autumn splendour in an historic and modern centre of forestry activity. There is not much flat land in the top of the South Island and little of that to be wasted on trees. The rural land holdings here are traditionally small, but adequate for intensive farming of all sorts of berries, fruit trees and hops. The result is a never-ending pleasure of foothill garden valleys, borders of native remnant giving way to plantation hills, beech ranges and the tops...
---
ForestWood 2018 Conference
When: Wednesday 21 March 2018
Where: Museum of New Zealand Te Papa Tongarewa
Website: www.forestwood.org.nz
The new government has thrown a sudden and revolutionary challenge to our forest industry. To reach a billion new trees, planting must double the present rate – sustained over the next ten years.

ForestWood 2018 is the key conference designed to take a hard look at the Growth vs Gremlins in the new era of New Zealand forestry.

150 days into the new government's forest goals, ForestWood 2018, Museum of New Zealand Te Papa Tongarewa, Wednesday 21 March, will hear how and where all this planting is about to happen – The Plan.

Critical issues are to be addressed, such as the role of the Overseas Investment Office, the future of carbon credits, a Wood First Policy and the sustainability of New Zealand wood processing.

Be part of this milestone event and register now.

The full programme is available online at forestwood.org.nz/programme.
Early Bird Registration Reminder
Register before Tuesday 13 February to secure the best Early Bird registration fees.
ForestWood is the only opportunity to participate in a whole-of-industry conference and will be an event not to be missed. Reduced rates are available to members of FOA, WPMA, FICA, and NZFFA.
A special rate is also available to members of NZIF.


Conference Dinner
Sponsored by C3
Wednesday 21 March 2018, from 5pm
Te Marae, Museum of Te Papa Tongarewa
Cost per ticket: $125
more >>
---
Taupo and Districts branch field day and AGM
Forest visit and AGM
Where: Whakaipo Bay, Taupo
When: Wednesday 21st March - 4pm to 6pm
The Whakaipo Bay Recreational Reserve is a pumice gully system managed by DOC to prevent soil erosion and protect water quality in Lake Taupo. The Reserve consists of two contrasting planting regimes . One has involved 30 years of effort to establish native plants. The other less visited block is a mix of forestry species such as Douglas Fir, Redwood and Poplar. What are the lessons to be learnt? Where too from here?
AGM: After looking at both plantings we will hold a brief AGM during which a BBQ meal and drink will be served. If wet, we will move this part of the day to an indoor venue nearby.
Directions: Coming from the Acacia Bay end... park in the roadside gravel yard on Mapara Road just past the turnoff to Whakaipo Bay.
See you there!
Kyle Brennan - Branch Secretary (07) 3338664
---
Wairarapa branch AGM
When: Thursday 22nd March
Where: Woodnet Offices, 4.00pm – 5.30pm
4.00 pm Guest speakers: Wairarapa Rural Fire team
The structure of rural fire services saw some major changes in 2017. The Wairarapa Rural Fire District no longer exists, but has been absorbed into Fire and Emergency Services New Zealand (FENZ). The changes have some significant implications for forest owners: come along and hear the good news about how your fire suppression insurance premium should go down next time it is due for renewal, as well as the other implications of the new structure.
The Rural Fire website has had a major make-over recently too, with some much-improved information to assist forest owners with operational decisions to minimise fire risk throughout the year. We will learn a bit more about the freely available information and how to use it.
5.00 pm Wairarapa Branch AGM
The talk from the Rural Fire team will be followed by our AGM. The Branch committee would welcome ideas for Branch activities in 2018. Also, any nominations or volunteers for Branch office roles would be very welcome!
Join us for drinks and nibbles after the AGM!
RSVP: Please let Harriet Palmer know if you plan to attend – harriet.e.palmer@gmail.com T: 04 973 3077 M: 021 025 32529
---
NES meeting, Marlborough
Where and when: Thursday 22 March 2018, Emergency Centre, Wither Road Extension, Blenheim. Morning tea and a light lunch is available to those registering. Meeting room open from 9.30am for 10.00am start and the two presentations will finish at 2.30pm.
National standards for managing the environmental effects of plantation forestry (from establishment through to harvesting) come into effect on 1 May 2018. As owners and managers of forests it is important that you are familiar with the regulations, and are planning for their introduction. In preparation for the new standards, the Ministry for Primary Industries is undertaking a series of workshops with the forest industry and councils on the planned changes. In conjunction with these workshops, the Ministry is preparing guidance material to assist you in understanding and meeting the new requirements. This includes the supporting tools, such as the Fish Spawning Database and the classification system for Erosion Susceptibility. (At this time the ES for Marlborough and the Sounds has not been released).
The Blenheim workshop is intended to equip the industry with an understanding of the new regulations. The presenters will discuss how key provisions will operate (such as planting setbacks) and what is involved in developing management plans for earthworks, forest quarrying and harvesting. Practical examples of forestry activities will be discussed - to illustrate how the standards will operate; the types of mitigation which may be employed; and the timeframes for engaging with councils.
9.30am. Morning Tea, Introduction - Safety etc
10.00am. Preparing for the Introduction of National Environmental Standards for Plantation Forestry – What You Need to Know., Brett Gilmore, Director, Brett Gilmore Consulting (extensive industry experience in forest engineering, environmental compliance and improvement) & Ben Doherty, Senior Programme Implementation Adviser - Ministry for Primary Industries (South Island contact for the Afforestation Grant Scheme)
12.30pm. Light lunch.
1.15pm. Question and Answer session on the NES-PF introduction.
2.00pm. Introducing the MFIA Vocational Training Initiative. This initiative is aimed at assisting local youth with vocational training in forest industry related activities.
Finish about 2.30pm
Registration: Entry is free. However, you do need to register and provide us with names and numbers ASAP. Email details directly to: vern.forest@kinect.co.nz or info@marlboroughforestry.org.nz
NOTE: numbers because of the selected venue have to be capped at 50. This is the maximum number that can fit within the venue. It will be run as first in-first served. However, MPI has agreed that should there be sufficient interest a second meeting will be held in Blenheim so we will continue to accept registrations.
---
Mid North branch field day
Where: Gravatt's farm, 1493 Pukehuia road, Tangiteroria
When: Saturday 24th March, 10.00 am
Theme in the morning: "Protecting Norths erosion prone hills"
January 1999 a rain storm dumped 150 mm of rain in 2 hours causing hundreds of slips and blocking culverts with silt. The storm damage was startling and made us realise we needed to step up our poplar planting.
The next two years we planted 700 one metre wands in two badly affected gullies. We usually plant 100 poles each year.
A farm forestry colleague, John Pedersen, says the erosion prone nature of Northlands hill country makes the planned field day particularly topical. It's not a case of if, but when the next big weather bomb comes. We have such extreme rainfall at times that makes erosion a big problem in the North. The sticky clay we have can just fall to bits when it gets a lot of rain. It is our challenge to try and slow down natures destructiveness.
Why poplars?
erosion
shelter for stock
prunings fed to stock (insurance against drought)
wonderful autumn colour
NRC Land Management advisors will help with discussion, advice and promoting the MPI funded Kaipara hill country erosion project which is a part of the Council's efforts to reduce erosion sedimentation into the Kaipara harbour.
Afternoon programme: Eucalypts
We will visit a 4 ha Eucalyptus pilularis trial block and will have Dean Satchell to lead our discussion. Also another planting of 50 E. microcorys.
We have other plantings of trees if time permits.
All welcome. Bring good walking shoes and your lunch.
Contact person: Bev Gravatt (09) 430 0641
---
Middle Districts branch field day, March
National Environmental Standards for Plantation Forestry - what you need to know
Where: Feilding Events centre, first floor, 10-12 Bowen Street, Feilding.
When: Monday 26th March, 10.30 am - 12.00 pm and/or 1.00 pm to 3.00 pm
You are invited to attend a workshop on the new Environmental Standards for Plantation Forestry. RSVP required, to NES-PFConsultation@mpi.govt.nz 0r 0299 8686 95.
National standards for managing the environmental effects of plantation forestry come into effect 1 May 2018. Are you prepared?
Session 1 (am): Landowners and forest owners
Session 2 (pm) Operational Foresters
Morning tea and lunch is provided
---
Growing Confidence in Forestry's Future (GCFF) Conference, Rotorua:
Current innovations and opportunities in forest management and productivity
When: Wed 4 – Fri 6 April 2018
Where: Rotorua
The 5th Growing Confidence in Forestry's Future (GCFF) conference will be held in Rotorua on the 4-6th of April 2018. The conference will focus on highlights from the many research activities under way across the GCFF programme as well as updating on where industry is capturing the benefits of the research.
The field trip will have a focus on forest phenotyping and will also incorporate a visit and demonstration of research activities at one of the new flagship accelerator trials established in a local forest.
The phenotyping cluster group will also hold a meeting as part of the GCFF conference. As in previous years, we will have international presenters provide their view on key focus areas of the conference.
The 3-day event is aimed at forest owners and managers, researchers, government, and council representatives. We hope that many of you will be able to join us and so mark your diaries now to save the date for this important meeting.
Please note that online registration for all events is essential and due by Friday 23rd March.
GCFF conference and workshop registration and costs:
Wed 4 April, Conference presentations ($95), 9 am – 5 pm, at Novotel.
Wed 4 April, at Novotel, Dinner ($65), 7 pm – 11pm, at Novotel.
Thu 5 April, Field trip including transport and a packed lunch ($70), 7.30 am – 4 pm.
Fri 6 April, LiDAR / Phenotyping innovation cluster workshop, 9 am – 12.30 pm, at Scion. (open to all, free)
Fri 6 April, Scion, Working lunch for workshop participants, 12.30 – 1.30 pm ($20), at Scion.
Accommodation: Rotorua has a range of good accommodation options to choose from at and within walking distance to the conference venue at the Novotel Hotel. Enquiries: Please contact Peter Clinton (peter.clinton@scionresearch.com) for conference programme enquiries and Mary-Anne Gloyne (mary-anne.gloyne@scionresearch.com, 07 343 5362) for logistical conference enquiries.
---
Poplars and Willows for the Wairarapa Hill Country Field Day
Jointly run by the Wairarapa FFA, Beef+Lamb NZ, Greater Wellington Regional Council, and the Poplar and Willow Research Trust
Wednesday 4th April, 1.00pm – 5.00pm
Meet at Pakaraka, nr Masterton, then on to Wainuioru Hall for presentations and a barbecue. Free and open to all.
More details here >>
Please register for the event with Erica Kinder at Beef + Lamb NZ Erica.Kinder@beeflambnz.com or phone 06 370 2979
---
International Forest Engineering conference 2018
When: 16-19 April 2018
Where: Holiday Inn Hotel, 10 Tryon St. Rotorua
6th International Forest Engineering Conference (FEC2018), for a full description please visit the FEC 2018 conference information page.
Use this website to purchase your 'Ticket' (=Registration). Registration includes the Monday Ice-breaker, the two Conference presentation days (Tue and Thu), the Conference Dinner (Tue evening), and the Field-Trip (Wednesday). To attend a Monday Workshop, please purchase the Registration ticket that includes the Workshop and email your preference to the Monday Workshop coordinator (okey.obi@pg.canterbury.ac.nz).
A new ticket category has been included which is just for the main presentation day (Tuesday) and includes the conference dinner.
---
NZ Wood Resene Timber Design Awards
This is New Zealand's only Timber Design award event and allows engineers, architects, architectural designers and builders to showcase innovation using timber.
Professionals worldwide are using wood in often new and imaginative ways to improve a building's seismic and fire resilience, and New Zealand projects are designing buildings to compete with world leaders.
Both local and international companies will be looking to NZ for timber design inspiration in 2018.
NZ Wood Resene 2018 Timber Design Awards key dates:
Stage One Entries open: 1 March 2018
Final Judging - 7 August 2018
Gala Awards Dinner – 20th September 2018 at the Grand Millennium Hotel - Auckland
Entry Details:
Entry is open to NZ resident architects, builders, architectural designers, engineers, students and other designers who have used NZ originated timber that has been manufactured in NZ. Only one entry per project, joint entries between disciplines or firms are welcome.
Conditions of entry:
A submitted project must be based on a completed building or structure.
Building or project must have been completed between 1 March 2016 and 28 February 2018.
Building or project must have significant timber content, either structural or decorative.
Projects may include the effective use of timber in combination with other materials.
Building or project owner's consent for publicity must be acknowledged on the entry form.
Anonymity of the owner's name will be assured if requested in the appropriate part of the entry form.
The entry form must be complete and accurate – you should retain a completed copy for your records. You will receive an email confirming your entry once it has been processed.
Projects entered in previous years must not be entered again.
An entry fee of $115.00 per category entry is payable using the online PayPal method.
A submission may be entered in a maximum of two of the nine categories.
Entry Form will be available at beginning of March so check the NZ Wood website for details: http://www.nzwood.co.nz/category/timber-design-awards/nzwood-resene-timber-design-awards-2018/
Gala Dinner to Announce Winners
Winners are announced at the "Gala Awards Dinner" at the Grand Millennium Hotel Auckland - 20th September 2018. This Gala event is a celebration with New Zealand's most talented designers, engineers and industry leaders. It's a night of celebration of excellence in timber design.
Our Keynote Speaker is yet to be announced, but in past years' we have had leading architectural and property developers key people show how they have lead the way.
We look forward to seeing your entries soon, so don't miss the opportunity to showcase your project in these highly recognised awards!
To view the full list of 2017 finalists: Click here
---