Events:

---
Advertisement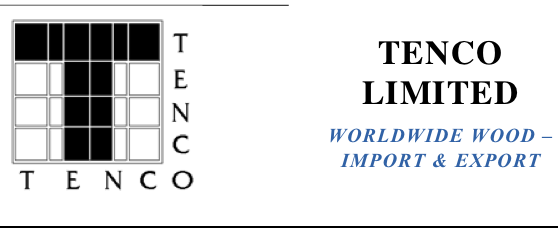 About Tenco
Tenco is one of New Zealand's largest exporters of forest products. We have built to this position since 1991 when the company was set up to export lumber to growing Asian export markets. Experience and reputation count; from small beginnings Tenco has become the largest independent exporter of New Zealand lumber and New Zealand's 4th largest log exporter. Tenco has a regular shipping program of their own log vessels and in combination with these and other ships currently calls at 7 New Zealand ports (5 North Island and 2 South Island).
Tenco buys standing forests. Tenco currently has a number of forests which they purchased at harvestable age to log over a number of years for export and domestic markets. Tenco also regularly buys smaller tracts of forest to harvest immediately or immature forests to hold until harvest time. Tenco is interested in broadening the base of owners from whom it purchases forests and stands of trees. A deal with Tenco is a certain transaction. The owner and Tenco will agree on a value of the tree crop and then Tenco will pay this amount to the owner either in a lump sum amount or on rate per volume unit out-turn from the forest depending on the nature of the tree crop.
Tenco knows there are a lot of farmers who have trees that are close or ready to harvest and will be asking themselves how they should proceed with the sale of their trees. For some farmers the kind of certain transaction with money in the bank could well be appealing. Tenco is actively interested in buying harvestable forests or trees from areas including all the North Island (except the Gisborne and East Coast districts) and Nelson & Marlborough in the South Island .
If you own a forest in this area (16 years and older) and are ready to enter into this kind of agreement Tenco is interested to develop something with you.
Please contact: Josh.Bannan@tenco.co.nz
Work: +64 7 357 5356 Mobile: +64 21 921 595
www.tenco.co.nz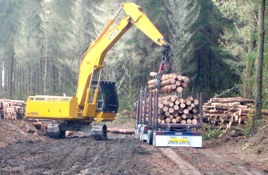 Mid North branch field day
We have an industry field day on Wednesday 27th of September. This will be a great field day if you want to see big machines in action (hence is happening on a week day).
We will be based at Marsden Point in the morning looking around some of the port operations. We will meet near Cafe North at 10 am and go from there.
At 12:30 pm we will start the second part of the day at NorthPine which make a range of products out of Radiata. They are located about 1 km out of Waipu town, along Cove Road.
Please bring a high visibility vest, a hard hat, safety glasses and boots for safety and lunch.
We should be seeing some impressive machines in operation showing us what they do to the timber we have spent so long growing.
For more details, please contact Peter Kelly on (09) 436 1230.
---
North Canterbury branch field day
Coastal pines & urban native forest
Tuhaitara Coastal Park, sand-dune pines and Matawai Park
When & where: Thurs, Sept 28. Starts Woodend beach at 10am
Thursday, Sept 28 will be a varied day looking at forests (exotic and native) close to urban areas – Tuhaitara Coastal Park, Pines beach radiata harvesting and Rangiora's Matawai Park native forest.
We will start at 10am at the Tuhaitara Coastal Park at the end of the Woodend Beach road (see directions panel below). This Park was designated in 2010 and occupies 10.5km of dunes and wetlands between the Waimakariri river mouth and Waikuku township. Much of it was planted in radiata 30-40 years ago. The park was originally almost 600ha, but this has recently been increased by the acquisition of the impressive wetlands bordering Pegasus township. Apart from the restoration of wetlands and major native planting and pest control operations, the park is becoming a leading eco-system educator for schools and tertiary institutes, with a research building about to be constructed. The leader of the park's impressive profile is the ever-active Greg Byrnes. Greg will talk to us about the park's activities and the role the radiata forest plays in achieving them.
From Woodend we will drive back onto SH1, south to Kaiapoi and down to Kairaki at the Waimak river mouth. 5 hectares of radiata forest have recently been felled there, and harvester, Dave Chandler of Forest Management Ltd will tell us not only the harvest details, but of the duties they had to undertake to cater for the surrounding public. Caravans alongside had to be vacated while felling adjacent trees, two staff patrolled the harvest boundary every day, a vagrant sleeping in the forest had to be escorted off the land every morning, and no wood could be left on site which might attract a chainsaw-bearing firewood seeker.
Depending on the day, we might eat by the river, watching the whitebait fisherfolk. Or we will drive to Rangiora and Matawai park - our final stop. Many describe this park as the jewel in Rangiora's crown, as it was one of the first native forest reconstructions attempted in an urban area, and now, 40 years later, is considered one of the finest examples of what can be achieved. Branch life-member, Dudley Franklin, was the driver in changing the site from a waste-land dumping ground for old buildings and septic tank contents (it grew some magnificent tomatoes) to the most impressive forest it is today. Dudley will be present.
---
Gisborne East Coast field day
Farm Forestry visit to Donald Gordon's house, Gaddum's Hill.
When: Sunday 1st October 2 p.m.
Where: Drive to the top of Gaddum's hill (off De-Latour road, Kaiti). Just past the top,turn hard left into Kauri Lane and carry on down to the house at the bottom.
We last visited Donald in March 2014 and he has since virtually completed this amazing house. Many different locally grown timbers have been used to good effect.
He has recently sold his dream house but will stay on to complete some of the interior finishing. He will also start work on his next exciting building project ,once again,using a variety of locally grown timbers.
The design of the house is his own and and he milled and finished all the timber with his own equipment,much of which he built specifically for the project. The majority of the construction he completed unaided,including building the top floor on the concrete base before jacking it up to it's final level.
This project is an excellent example of the appropriate use of some of the unusual timbers that grow so well in this district. We will also see some of the furniture and cabinets he has made for the house.
---
Bay of Plenty branch field day
Bioenergy and biotech space
When: Friday 13th October, 10am to 2.00pm
Where: Scion, 49 Sala Street, Rotorua
We are happy for you to bring along a friend or two. Please confirm numbers with Martin Newnham phone or txt 021 044 8756, or reply to my email address, aval.vanveen@xtra.co.nz
---
Forest Growers Research Conference 2017
Day 1: Tuesday, 17th October 2017
- Conference
- Dinner and Science Awards
Day 2: Wednesday, 18th October 2017
- Conference
Day 3: Thursday, 19th October 2017
- Field Trip (Note: There is a seat limitation for the field trip)
Sudima Hotel Christchurch Airport, 550 Memorial Ave, Christchurch
(Booking Ref: #37086 $220pp per night. This Sudima rate closes 15th September 2017)
We are now approaching the fourth anniversary of the Forest Growers Levy funded research programme. The programme aims to increase forest profitability, reduce risk and ensure the industry's licence to operate is protected.
The third Forest Growers Research Conference will report back on the results from these research programmes and how these results can be applied by forest owners, large and small, to achieve these ends.
Learn about the research programmes being funded by the levy, the results to date and how you as a forest grower can use these results to:
Achieve better financial returns from new and existing forests
Improve the health and resilience of your forests to pests and diseases
Maintain our industry 'licence to operate'
Come along and benefit from this significant investment in the future of the forest growing industry by the Forest Growers Levy Trust.
Registrations Close:
Friday, 6th October 2017
Conference Agenda and Registration - click here
Field Trip Agenda and Registration - click here
Research Awards Dinner Tuesday evening
---
Canterbury cypress workshop and field days, 27th and 28th October 2017
If you're interested in the future of cypress as a plantation forestry species, then come along and participate in this important industry workshop in Canterbury, organised by the Cypress Development Group.
Friday - What do we do next?
We're meeting at Patrick Milnes nursery, 75 Raddens Road, Kaiapoi, near Rangiora. 10 am start.
We'll look at some of the latest hybrid cypresses released by Scion in Patrick's nursery. We'll also be having a workshop session to discuss and plan a work programme for cypress. Some issues and topics up for discussion include:
Endophytes for cypress - the lowest hanging fruit?
Timber grading rules and products
Markets for cypress timber
Then we'll also be having a short field trip to Fort Milton near Rangiora to view cypresses.
Saturday - learning from the past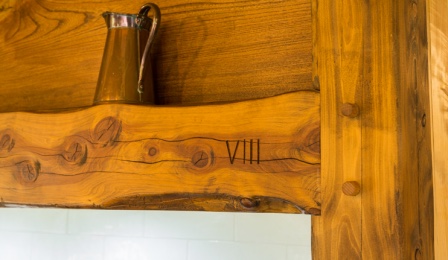 We'll be visiting the beautiful Okuti valley in Banks Peninsula, where we will be looking at one of the historical cypress clonal trials planted by FRI 20 years ago. This is an extremely interesting trial block, owned by Stephen Brailsford. We will see the good, the bad and the ugly all in one place. This is a must see if you wish to participate in decision making on how we can commercialise cypress as a plantation forest crop, there are magnificent clones completely free of canker, and other clones being wiped out all in one place. This will be a joint field day and workshop with the Specialty Woods Products Partnership technical steering committee, which steers industry funded Scion research on cypress, so this is the opportunity to have your say. Key topics up for discussion include:
Genetics
Silviculture
Selection criteria
Road to commercialisation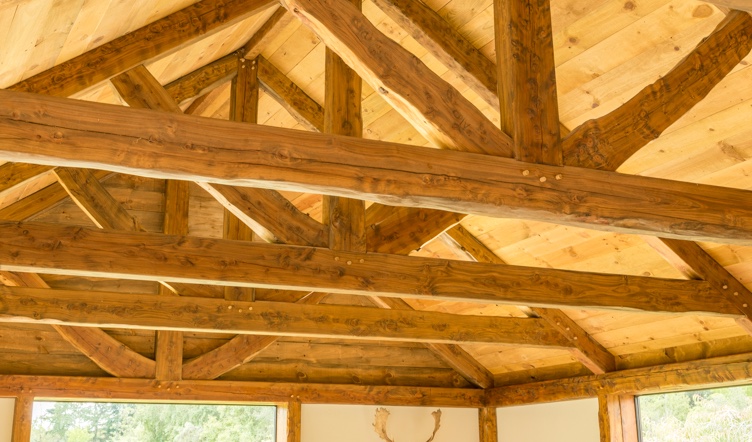 Meet at Stephen Brailsfords, 414 Old Tai Tapu road, Christchurch at 8.45 am. We will car pool and leave for Okuti valley at 9am. Our discussions will be among the cypress trees until lunch time. We'll then travel back to Stephen Brailsfords and look at his beautiful cypress post and beam house that he has just built, before holding a workshop in the afternoon focussing on steps required to commercialise cypress.
Please note, the field day is quite a hike up the hill. Please do not attend if you are not capable of walking up a steep hill.
---
Action Groups Weekend 2017, Wairarapa
When: Saturday 4th and Sunday 5th November
Where: It will be based in Masterton in the Wairarapa starting at 10.00 am on the Saturday.
More details can be obtained from Julian Bateson at bateson.publish@xtra.co.nz
---
South Otago branch event
Mark and Marjorie Hay's Glenayr Farm
Winners of the 2017 Husqvarna South Island Farm Foresters of The Year
When: 17 November 2017, 1.30 pm
Where: 560 Athenaeum Rd. Sign posted from SH8 at Hunts Road and from Tuapeka West Road.
Barbeque to follow at the end of the day Winners of the 2017 Husqvarna South Island Farm Foresters of The Year
An outstanding example of what can be achieved with farm forestry in South Otago!
---
ForestWood 2018 Conference
When: Wednesday 21 March 2018
Where: Museum of New Zealand Te Papa Tongarewa, Wellington
Website: www.forestwood.org.nz
ForestWood 2018 is the 5th in the conference series, jointly hosted by Forest Owners Association (FOA), Wood Processors & Manufacturers Association (WPMA), and Forest Industry Contractors Association (FICA). The conference is supported by Woodco and NZ Farm Forestry Association (NZFFA).
ForestWood 2018 is a joint conference which builds on the successes of previous individual and combined industry events/conferences which have attracted world class speakers and presenters. ForestWood 2018 is being held on Wednesday 21 March 2018 at the Museum of New Zealand Te Papa Tongarewa and this is a fantastic opportunity for organisations and individuals, with a keen interest in forestry, to engage with decision makers and professional specialists from the forestry industry.
---