Conference 2018
"Nelson – Autumn Splendour"
When: Sunday 6 May to Wednesday 9 May 2018, Tahuna Conference Centre, 70 Beach Road, Tahunanui, Nelson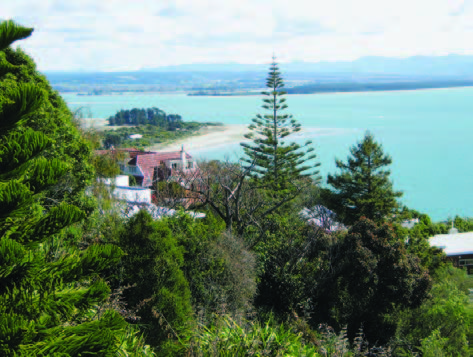 We invite you to Nelson next May to enjoy the autumn splendour in an historic and modern centre of forestry activity. There is not much flat land in the top of the South Island and little of that to be wasted on trees. The rural land holdings here are traditionally small, but adequate for intensive farming of all sorts of berries, fruit trees and hops. The result is a never-ending pleasure of foothill garden valleys, borders of native remnant giving way to plantation hills, beech ranges and the tops.
The 2018 NZFFA conference will be based at the Tahuna Function Centre in Nelson, from Sunday 6 May to Wednesday 9 May. Registration will open on Sunday at 1.00 pm at the Function Centre. In fact, all the conference activities, meetings, dinners and the start point for all field days will be at this one location. Accommodation is available at the associated campground and numerous nearby motels. Restaurants are within easy walking distance.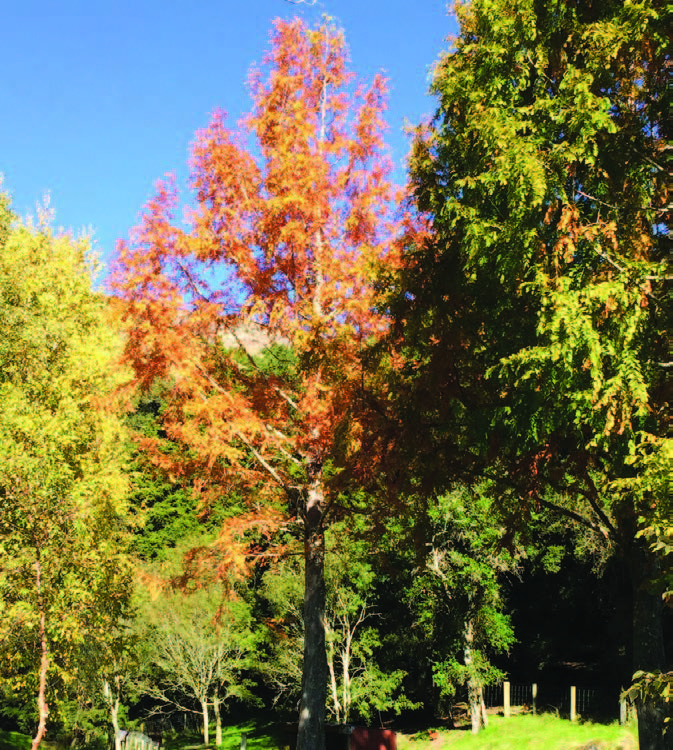 A leisurely Saturday or early Sunday arrival will ensure time to attend any of the pre-conference Action Group meetings. Scheduling has not been completed but there should be no time constraint as all afternoon will be available. The Sequoia Action Group will kick off with their meeting at 9.00 am. The Executive meeting will follow at 10.00 am and will last until 1.00 pm. The other Action Group meetings will continue from 1.00 pm to 6.00 pm.
Late on Sunday afternoon we will have a social time preceding our welcome dinner. Our own world explorer Bevan Walker, will treat us after with a show and tell of his latest kayak adventure in the Antarctic.
Monday meetings and field trip
Monday morning will start with the Branch Management and Council meetings. For those not involved with the meetings we have arranged two alternative tours.
The morning visit will be to the World of Wearable Arts & Classic Car Museum. The afternoon trip will take in the seaside Mapua Village on Tasman Bay, a popular spot for many sports activities, craft and antique shops and eateries.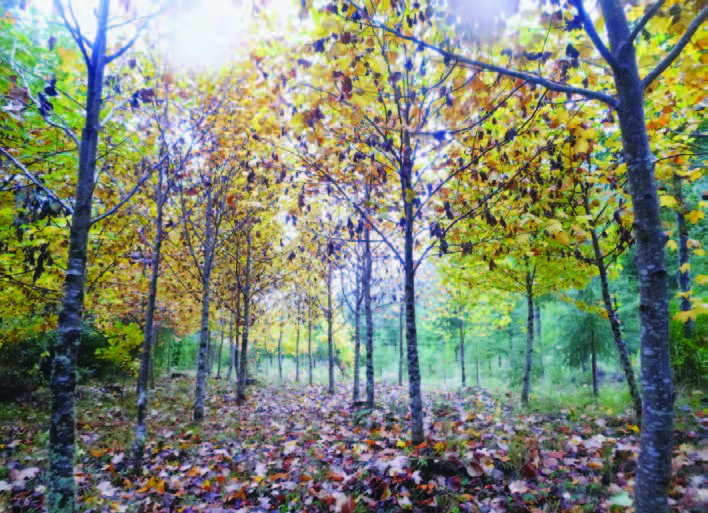 After the Council meeting the main body of tree fanciers travel south to Bevan Walker and Nora Flight's Tunnel Creek Evergreens. Bevan has been developing his forest since 1971. The initial rotation was planted over the first three years and harvested in yearly dollops for 15 years starting when the trees reached 25 years of age. The yearly replanting of commercial species was accompanied with the introduction of 40 species of exotics.
Bevan was the Husqvarna South Island Farm Forester of the Year for 2016. He featured in a May 2016 Tree Grower article and a Trees on Farms film segment. Bevan's tour will be in two parts divided by lunch. At the tour end we travel back to Tahuna beach for drinks and the awards dinner.
Tuesday meetings and field trip
All Tuesday morning will be allocated to the AGM and conference business meetings. After this we travel south as far as Wakefield then east into the Richmond Range foothills to Robert and Linda Appleton's Pig Valley Farm. Robert has been methodical in his trees of the world farm arboretum, identifying micro climates to maximise success and combine a myriad of species.
The property has been organised in terms of world geographical zones. Appropriate tree species from all over the world are grouped in their respective temperate climates. We will have lunch first and Robert will explain his plan before travelling the world in trees with a walk around this working farm. Following this is a free evening and a chance to explore Nelson's eateries.
Wednesday no meetings, only fun
Again we go south, but today it is a bit further. First there is a brief stop to visit the second oldest trial in the Scion permanent sample plot measurement database. It was set up by Forest Research Institute in 1949 when the stand was already 18 years old. The purpose was to study the growth and yield of Douglas-fir under different thinning regimes. Although the Forest Research Institute finished the study in 1982 the various forest owners of Golden Downs State Forest have continued to maintain and measure the trees. If practical, a hard hat is advisable for visiting these sky-high giants.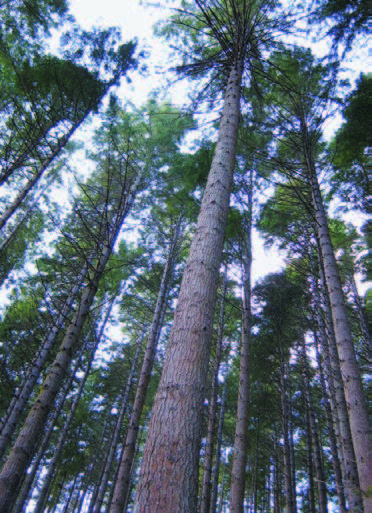 We continue south from here through state forest and the roadside autumn splendour established years ago by the NZ Forest Service. At Top House we join the trail from Marlborough to the west coast and continue to St Arnaud on Lake Rotoiti, for morning tea. This is the tranquil upper source of the Buller River which we will follow as it collects the Hope and Gowan rivers and is transformed to a white water rafting gorge.
The Gavin's project extends three kilometres along the Buller's north bank providing glorious views of Mt Owen, Mt Murchison, and the Buller river valley. The Gavin's stretch of the Buller is flanked by easy walking river terraces. We are in good cypress country, mostly free of canker, and as we envy the silviculture treatment Patrick Milne will give us the latest news and theories.
There is also an interesting variety of other useful alternative timber species in a lower area which occasionally floods, an attractive area that could have been very ugly. We will tour the Gavin's efforts before and after our farewell picnic lunch at the bach and garden area. This will end the conference and field days.
Farm forestry and exploring the area
Logging the hills of native timber began early. At Wakefield the Pigeon Valley Steam Museum has working steam engines which 'donkeyed' the monster logs on skylines to the valley floor. This engineering expertise carried on to see steep country logging equipment and techniques pioneered by local companies supplying machinery world wide. Not to be outdone, the engineering of value added production and development of new wood products continues.
Farm forestry in Nelson must compete with many other weekend activities, most of which are considered more fun by the other and younger family members. Like most NZFFA branches we struggle for membership and attendance. We have had over 50 years of farm forestry in the Nelson province, so many of our active members are second or third generation tree growers.
The same diversions that tempt us to bugger off for the weekend in place of scratching around our trees should tempt any conference goer to have a few days exploring our bountiful area. A day boat trip from Kaiteriteri along the Abel Tasman coastline could be relaxing after all that walking and talking.
If you are still packed with energy, the bike trails in the area display a wealth of history, the gardening of all these small holdings and the natural beauty of coast and foothills previously obscured. A favourite drive to impress visitors is a circuit along the coast or Moutere valley to Motueka and Kaiterteri then back along either the east or west bank of the Motueka river to Kohatu and over Spooners range to Nelson. All the northern hemisphere trees planted by homesick pioneers around their homesteads give an uncharacteristic splash of colour framed by sombre native highlands. Take an extra day or two and enjoy our autumnal splendour.