---
Advertisement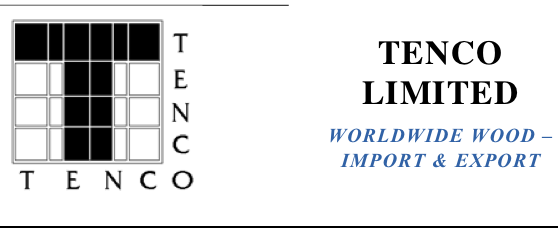 About Tenco
Tenco is one of New Zealand's largest exporters of forest products. We have built to this position since 1991 when the company was set up to export lumber to growing Asian export markets. Experience and reputation count; from small beginnings Tenco has become the largest independent exporter of New Zealand lumber and New Zealand's 4th largest log exporter. Tenco has a regular shipping program of their own log vessels and in combination with these and other ships currently calls at 7 New Zealand ports (5 North Island and 2 South Island).
Tenco buys standing forests. Tenco currently has a number of forests which they purchased at harvestable age to log over a number of years for export and domestic markets. Tenco also regularly buys smaller tracts of forest to harvest immediately or immature forests to hold until harvest time. Tenco is interested in broadening the base of owners from whom it purchases forests and stands of trees. A deal with Tenco is a certain transaction. The owner and Tenco will agree on a value of the tree crop and then Tenco will pay this amount to the owner either in a lump sum amount or on rate per volume unit out-turn from the forest depending on the nature of the tree crop.
Tenco knows there are a lot of farmers who have trees that are close or ready to harvest and will be asking themselves how they should proceed with the sale of their trees. For some farmers the kind of certain transaction with money in the bank could well be appealing. Tenco is actively interested in buying harvestable forests or trees from areas including all the North Island (except the Gisborne and East Coast districts) and Nelson & Marlborough in the South Island .
If you own a forest in this area (16 years and older) and are ready to enter into this kind of agreement Tenco is interested to develop something with you.
Please contact: Josh.Bannan@tenco.co.nz
Work: +64 7 357 5356 Mobile: +64 21 921 595
www.tenco.co.nz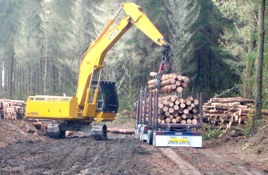 President's comment, November 2014
Ian Jackson, from New Zealand Tree Grower November 2014
Forest policy not important in the current government
The National government has once again signalled that forestry and forest policy is not important. In doing this, they are ignoring the fact that the forest industry is soon to become New Zealand's second largest export earner, responsible for employing a large number of people and is at the forefront of real sustainable land management and production. In the recently announced Cabinet line-up, forestry has once again been placed under an Associate Minister outside Cabinet, which in the past has resulted in, and will continue to mean, that forestry issues are not considered important.
There is a mishmash of departments responsible for forest policy − The Ministry for the Environment on the environmental aspects, MBIE on workplace law, ACC and Worksafe on implementation of health and safety, the Minister for Climate Change on the ETS, and MPI on actual forest production. Without a clear definitive lead from the government, there are very blurred lines in many aspects of forest policy.
Deciding that market forces should prevail in the industry may be the current option. But when the government dictates so many aspects of the industry, such as onerous environmental policy, an unjust ETS and minimal provision of funding for research, Associate Minister status outside Cabinet is not good enough. The new Minister for Environment, The Honourable Nick Smith, may be an advantage in moving the stalled National Environmental Standards legislation along. Nick Smith was responsible for getting the National Environmental Standards process started some years ago, before it got lost in Cabinet indecision. This is just one example where the lack of a strong forest voice within Cabinet has resulted in the very workable and beneficial forest legislation not being approved.
Independent health and safety review
This review was released on 31 October in Rotorua by the joint sponsors − the Forest Owners Association, the NZFFA and the Forest Industry Contractors Association. The review report is very long, but contains many very good and workable recommendations. Many of the recommendations will require effort from many sectors for implementation, as well as possible law changes and new law to be established. The contribution and enhancement of WorkSafe will be imperative if the recommendations in the report are to be realised. Currently WorkSafe is not well resourced to face the task ahead.
The NZFFA has contributed $10,000 to this review and has been active in all stages of its development. For this modest sum the NZFFA has gained considerable recognition and creditability as being the advocate for the small-scale forest grower. Along with many of the technical recommendations in the report, there is the major recommendation that a Forest Leadership Action Group be established to oversee and implement the initiatives detailed in the report.
You may say − what, another committee? However a group is needed to roll out the recommendations of the report. The review panel will be disbanded and the new group will take ownership of the report. This group a will be tripartite one with owners, foresters and contractors, government and workers around the table. This group will show the government that the industry is willing to take ownership of its problems and to carry out the necessary initiatives to improve the safety record within the entire forest industry.
The Forest Leadership Action Group, will most probably generally replace the work of the joint FOA/FFA Health and Safety Committee. The Forest Leadership Action Group will need to be funded, hopefully with some ACC and WorkSafe contributions as well as with levy money and will need a CEO to head the group.
Other recommendations in the review are centred around contractor certification, worker certification for safety critical roles, improved worker training, and improved accident data collection leading to better information flow to workers and owners. Accident records and details are very important for reducing future accidents and currently this all needs attention.
(top)