---
Advertisement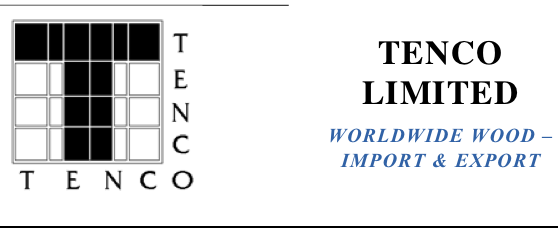 About Tenco
Tenco is one of New Zealand's largest exporters of forest products. We have built to this position since 1991 when the company was set up to export lumber to growing Asian export markets. Experience and reputation count; from small beginnings Tenco has become the largest independent exporter of New Zealand lumber and New Zealand's 4th largest log exporter. Tenco has a regular shipping program of their own log vessels and in combination with these and other ships currently calls at 7 New Zealand ports (5 North Island and 2 South Island).
Tenco buys standing forests. Tenco currently has a number of forests which they purchased at harvestable age to log over a number of years for export and domestic markets. Tenco also regularly buys smaller tracts of forest to harvest immediately or immature forests to hold until harvest time. Tenco is interested in broadening the base of owners from whom it purchases forests and stands of trees. A deal with Tenco is a certain transaction. The owner and Tenco will agree on a value of the tree crop and then Tenco will pay this amount to the owner either in a lump sum amount or on rate per volume unit out-turn from the forest depending on the nature of the tree crop.
Tenco knows there are a lot of farmers who have trees that are close or ready to harvest and will be asking themselves how they should proceed with the sale of their trees. For some farmers the kind of certain transaction with money in the bank could well be appealing. Tenco is actively interested in buying harvestable forests or trees from areas including all the North Island (except the Gisborne and East Coast districts) and Nelson & Marlborough in the South Island .
If you own a forest in this area (16 years and older) and are ready to enter into this kind of agreement Tenco is interested to develop something with you.
Please contact: Josh.Bannan@tenco.co.nz
Work: +64 7 357 5356 Mobile: +64 21 921 595
www.tenco.co.nz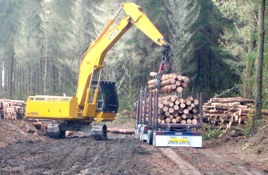 President's comment, November 2013
Ian Jackson, from New Zealand Tree Grower November 2013
Greetings, as we move into another farming season with the rural economy robust and the weather favourable. Export log markets continue their solid run.Yet another year is drawing to a close while the NZFFA continues to be active and looks forward to greater industry involvement once the forest grower's levy is in place.
Forest Growers Levy Trust Board elections
Now that the levy has been given the OK by growers, organisation for the beginning of the levy by 1 January 2014 has been going along smoothly. The Minister is yet to sign off on this, but it is seen as a formality.The next stage is for the election of a Trust Board to oversee the administration of the levy.
The board in place at present was an interim one, to carry out the levy vote and pave the way the way for a new board. As stated previously there will be four members on the board from the corporate foresters, and two from the small-scale foresters – those with under 1,000 hectares. There will also be an independent Chair.This election will take place from November 5 to 22. That is right now, when you get this Tree Grower. The levy board will not preside over a large bureaucracy but will be minimalistic in its approach. The budget is small and very tight, and the positions on the board will be unpaid.
As the President of NZFFA I have been nominated for this board. I have been involved in the development of the levy since its instigation and as such have an understanding of the process and its implementation, as well as the reasons for many of the decisions already made. Because I sit on the boards of the Forest Owners Association, as well as Woodco, I know the personnel involved in the industry. I believe I can work with them, and am well placed to represent the interests of farm foresters as well as other small-scale foresters.
Annual Awards
It is that time of year when we call for nominations for our annual awards It is actually just past, so get them in quickly. We need nominations for our premier awards of both the North and South Island Husqvarna Farm Foresters of theYear. The Landcare Award for Innovation in Sustainable Farm Forestry will this year be awarded in the South Island.
I have been asked to make a special appeal for nominations for the Michael Hay award. This is an award of $5,000 to a 'young' planter to help establish a block of trees of any sort. The only criteria are energy, determination and have shown an interest in tree planting.
Action Groups Weekend
This weekend will be hosted by the Central Districts branch and based in Bulls. The theme is − From seed to end product. The dates are 16 to 17 November. If you hurry you could still register for this very interesting and informative weekend. Contact Denis Hocking or Angus Gordon.
Continuity
I have been President of the NZFFA for 18 months and have now notified the Executive that I wish to stand as President for another year, beyond next year's annual meeting, as allowed for in the constitution. I am doing this to provide continuity of leadership and to represent the NZFFA alongside the Forest Owners Association as the forest industry moves into a levy regime.
I hope all is well with members at this time, and take this opportunity to wish you a Merry Christmas and all the best for the upcoming NewYear.
(top)