---
Advertisement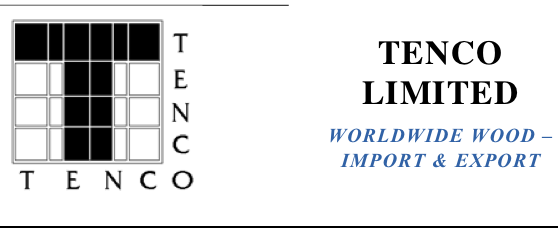 About Tenco
Tenco is one of New Zealand's largest exporters of forest products. We have built to this position since 1991 when the company was set up to export lumber to growing Asian export markets. Experience and reputation count; from small beginnings Tenco has become the largest independent exporter of New Zealand lumber and New Zealand's 4th largest log exporter. Tenco has a regular shipping program of their own log vessels and in combination with these and other ships currently calls at 7 New Zealand ports (5 North Island and 2 South Island).
Tenco buys standing forests. Tenco currently has a number of forests which they purchased at harvestable age to log over a number of years for export and domestic markets. Tenco also regularly buys smaller tracts of forest to harvest immediately or immature forests to hold until harvest time. Tenco is interested in broadening the base of owners from whom it purchases forests and stands of trees. A deal with Tenco is a certain transaction. The owner and Tenco will agree on a value of the tree crop and then Tenco will pay this amount to the owner either in a lump sum amount or on rate per volume unit out-turn from the forest depending on the nature of the tree crop.
Tenco knows there are a lot of farmers who have trees that are close or ready to harvest and will be asking themselves how they should proceed with the sale of their trees. For some farmers the kind of certain transaction with money in the bank could well be appealing. Tenco is actively interested in buying harvestable forests or trees from areas including all the North Island (except the Gisborne and East Coast districts) and Nelson & Marlborough in the South Island .
If you own a forest in this area (16 years and older) and are ready to enter into this kind of agreement Tenco is interested to develop something with you.
Please contact: Josh.Bannan@tenco.co.nz
Work: +64 7 357 5356 Mobile: +64 21 921 595
www.tenco.co.nz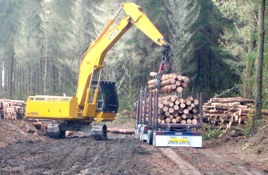 President's comment, November 2010
John Dermer , from New Zealand Tree Grower November 2010
Spring from hell
It started with a 7.1 magnitude earthquake in Christchurch turned into a lamb killing storm which has decimated our national lamb crop and caused widespread land-slipping. On some areas near where I live, farmers are comparing this weather to the 2004 floods, and lamb losses could be as high as 10 per cent of our national flock. That is about 2 million lambs, worth approximately $160 million to the farmers who have been affected, and considerably more to New Zealand's GDP. At home we escaped with many trees falling on fences which has more to with my siting choices than the weather. Radiata is not a great species for wet sites in strong winds.
The Christchurch earthquake has certainly taught us something. One is that timber houses stand up far better than steel and concrete. The other is that old swamps are not great places for housing development - I had never heard of liquefaction before.
My commiserations go out to all members who have been adversely affected by these events, but like a boxer, you have to roll with the punches in this life.
National Environmental Standards
This is an attempt, with the Forest Owners Association as the driving force, to streamline the way regional and local authorities interpret the Resource Management Act as it applies to plantation forestry. Many members have been involved in this process and the result is an excellent submission compiled by Denis Hocking. Thank you very much to all who were involved, especially to Denis. The result is by no means certain, but we are hopeful useful changes will be made.
Emissions Trading Scheme
There is good news here. One of three potential risks to carbon trading has been removed. Prime Minister John Key, and Ministers Nick Smith and David Carter, have publicly committed to the ETS after 2012. The other two risks, carbon price and exchange rate, are still there, but I always saw the political risk as the hardest to manage. This gives an added incentive for owners of pre 1990 forests to register with MAF for their allocation of units.
Afforestation Grant Scheme
There is still $2.5m in the public pool run by MAF, and the same in the private pool run by the regional councils. Tenders close on 30 April 2011 for the 2012 planting year, and this will be the end of that scheme.
The average tender for the public pool, which closed on 30 April this year, was $1,874 per hectare for the high sequestration rate trees such as radiata and eucalypts, and $675 per hectare for the low pool, such as natives.
Award Nominations
These are trickling in but I know there are many members with outstanding plantings who have still to be recognised. I judged some myself. Just because they did not win the first time is no reason not to nominate them again.
I hope the rest of the spring is a lot better than the beginning.
(top)