---
Advertisement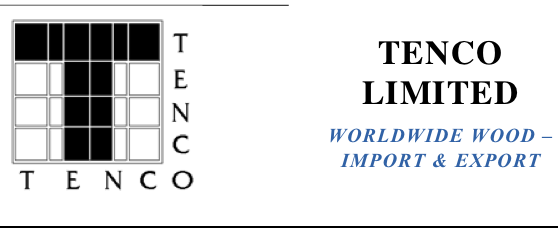 About Tenco
Tenco is one of New Zealand's largest exporters of forest products. We have built to this position since 1991 when the company was set up to export lumber to growing Asian export markets. Experience and reputation count; from small beginnings Tenco has become the largest independent exporter of New Zealand lumber and New Zealand's 4th largest log exporter. Tenco has a regular shipping program of their own log vessels and in combination with these and other ships currently calls at 7 New Zealand ports (5 North Island and 2 South Island).
Tenco buys standing forests. Tenco currently has a number of forests which they purchased at harvestable age to log over a number of years for export and domestic markets. Tenco also regularly buys smaller tracts of forest to harvest immediately or immature forests to hold until harvest time. Tenco is interested in broadening the base of owners from whom it purchases forests and stands of trees. A deal with Tenco is a certain transaction. The owner and Tenco will agree on a value of the tree crop and then Tenco will pay this amount to the owner either in a lump sum amount or on rate per volume unit out-turn from the forest depending on the nature of the tree crop.
Tenco knows there are a lot of farmers who have trees that are close or ready to harvest and will be asking themselves how they should proceed with the sale of their trees. For some farmers the kind of certain transaction with money in the bank could well be appealing. Tenco is actively interested in buying harvestable forests or trees from areas including all the North Island (except the Gisborne and East Coast districts) and Nelson & Marlborough in the South Island .
If you own a forest in this area (16 years and older) and are ready to enter into this kind of agreement Tenco is interested to develop something with you.
Please contact: Josh.Bannan@tenco.co.nz
Work: +64 7 357 5356 Mobile: +64 21 921 595
www.tenco.co.nz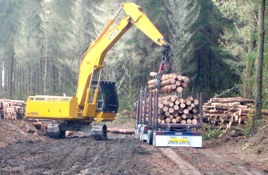 President's comment, May 2018
Neil Cullen, from New Zealand Tree Grower May 2018
In February, Hamish Levack and I met with Minister Shane Jones and two senior MPI officials. Hamish has reported on the details of our discussions in an article in this issue of Tree Grower. It was encouraging how receptive all three people were to our suggestions on how the NZFFA could assist with increased afforestation, and to other measures the government could take to support small- scale forestry. More interaction with MPI and the Ministry of Environment will be needed to further advance the issues raised.
The ForestWood Conference held at Te Papa in March reflected the current air of enthusiasm for an industry which has for too long been in the background. A big bonus of this gathering is the chance to meet and mingle with all parts of the diverse forest and wood industry. Some of the messages I took from the conference were that indigenous planting is an important part of the government's strategy, as is regional and Maori development, the value of carbon is an essential part of enticements for land owners to plant more trees, wood does deserve special attention, and much increased local demand is coming with a boosted domestic build and a wider wood first policy.
The Forest Growers Levy Trust Board Chairman Geoff Thompson will have by now addressed our conference at Nelson and focussed on the referendum for renewing the levy in April 2019. It will decide if it continues beyond the present term which ends in November 2019. The Forest Growers Levy Trust has put out a discussion paper on possible changes to the governance and voting systems that could be incorporated into the next six-year levy period. Other possible changes include a name change and expansion of the levy to include seedlings and cuttings. The Forest Growers Levy Trust Board and the council which advises it will ultimately decide what is voted on in the levy package next year, so members who want to be heard on this issue will need to be informed on the options and talk to the small-scale representatives on those bodies.Another facet of this discussion is the remit to our Council that a survey of members experiences with the levy be undertaken.
The Executive hired Natalie Smith as Office Manager in 2017 but unfortunately for personal reasons she was unable to continue with the role and her niece Savannah Chmielewska – the first two letters are silent − has replaced her to handle the administrative duties at head office. Savannah works five mornings a week and is pleased to serve the NZFFA and its members. There remains a need for the NZFFA to have an advocate working on its behalf − attending meetings, writing submissions and generally representing the interests of small-scale forest owners. If finances permit we will be looking for someone to fill this role.
The National Environment Standards for Plantation Forests are now in effect throughout the country and members will need to make themselves familiar with these regulations and how they affect their forest activities. There will be a six-month period of learning and settling in for MPI, the regional councils and foresters as all parties come to terms with how it is going to work for them. A further round of workshops is planned by MPI where different scenarios will be considered. A users' guide, a consent and compliance guide, and three risk assessment tools are available on the MPI website. Some members may decide it is easier to get professional help for the likes of developing a harvesting plan. More interaction with the local council is inevitable and some councils have indicated they will charge for monitoring of activities requiring a management plan.
(top)