---
Advertisement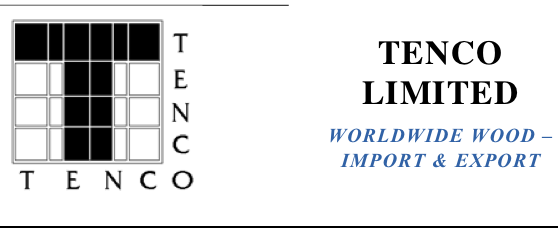 About Tenco
Tenco is one of New Zealand's largest exporters of forest products. We have built to this position since 1991 when the company was set up to export lumber to growing Asian export markets. Experience and reputation count; from small beginnings Tenco has become the largest independent exporter of New Zealand lumber and New Zealand's 4th largest log exporter. Tenco has a regular shipping program of their own log vessels and in combination with these and other ships currently calls at 7 New Zealand ports (5 North Island and 2 South Island).
Tenco buys standing forests. Tenco currently has a number of forests which they purchased at harvestable age to log over a number of years for export and domestic markets. Tenco also regularly buys smaller tracts of forest to harvest immediately or immature forests to hold until harvest time. Tenco is interested in broadening the base of owners from whom it purchases forests and stands of trees. A deal with Tenco is a certain transaction. The owner and Tenco will agree on a value of the tree crop and then Tenco will pay this amount to the owner either in a lump sum amount or on rate per volume unit out-turn from the forest depending on the nature of the tree crop.
Tenco knows there are a lot of farmers who have trees that are close or ready to harvest and will be asking themselves how they should proceed with the sale of their trees. For some farmers the kind of certain transaction with money in the bank could well be appealing. Tenco is actively interested in buying harvestable forests or trees from areas including all the North Island (except the Gisborne and East Coast districts) and Nelson & Marlborough in the South Island .
If you own a forest in this area (16 years and older) and are ready to enter into this kind of agreement Tenco is interested to develop something with you.
Please contact: Josh.Bannan@tenco.co.nz
Work: +64 7 357 5356 Mobile: +64 21 921 595
www.tenco.co.nz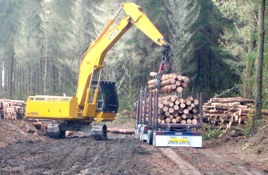 President's comment, May 2017
Neil Cullen, from New Zealand Tree Grower May 2017
As the incoming President of the NZFFA I see my role partly as building on the work of previous Presidents. When he was President, Ian Jackson oversaw the introduction of the Forest Growers Levy, became a small-scale forest grower's representative on the Levy Board, and organised representatives on the specialist committees that deal with the various issues facing the forest industry.
During his term, Dean Satchell, on top of all his other activities, helped establish and chair the Small and Medium Enterprises Committee to improve the lot of small-scale growers using levy funds. The relationship between the NZFFA and FOA has strengthened markedly since the advent of the levy and the involvement in the joint committees. How this relationship evolves was the main topic at our November Council meeting, and with the levy up for a revote in 2019 there will be opportunity to reconsider the structures around the levy and joint committees.These issues will be an ongoing focus for the Executive and the Council.
Our thanks go to the recently resigned Association Manager Glenn Tims for his loyal service over nearly three years. In particular, his work on the levy roadshows and encouragement of branches are appreciated. Finding a replacement for Glenn is a priority for the Executive.
Last month's conference in Feilding organised by Middle Districts was a very enjoyable experience. Not only did it show off that region's features, forests and leading farm foresters very well, but also provided a forum for farm foresters to meet and learn from scientists and forest research developers.
Now that we are a fully engaged partner in research programmes such as Steepland Harvesting, it is important that we see the results of $3.9 million of levy funds and matching government support. At the field demonstration at Greenoch Forest north of Whanganui we were able to see some of the sophisticated equipment in action which has been developed to make harvesting in steep terrain safer and more productive. With so much of the North Island hill country being vulnerable to erosion and likely to become uneconomical for livestock farming, this research is very timely. I think the conference organisers had a very good balance of field visits with the options catering for all interests. No doubt Nelson will be keen to match or outdo them when they host the conference next year.
Congratulations to all the award winners for 2017. Their stories will feature elsewhere in the Tree Grower and I urge members within driving distance to attend the field days later in the year that will be held at their properties. Our thanks go to sponsors Husqvarna and New Zealand Landcare Trust for their ongoing and valued support. A special mention also for the Distinguished Service Award winner Bruce Bulloch, our Treasurer. The fact that this is the second time he has had this award is indication of how much he has done for the NZFFA, not only in keeping track of our finances but behind the scenes keeping systems working and providing words of wisdom as required.
The Ministry for Primary Industries and the Sustainable Farming Fund are holding two events at Hamilton and Lincoln this month to celebrate the milestone of funding 1,000 projects since it began in 2000. As an important participant and beneficiary of this fund the NZFFA have agreed to host a trade stand at both days where we will provide updates and information on past and current Sustainable Farming Fund projects. It will also be an opportunity for networking with scientists, project leaders and Sustainable Farming Fund managers. My thanks to those who have done the preparatory work for the trade stands.
(top)