---
Advertisement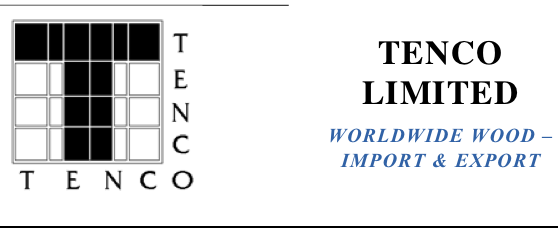 About Tenco
Tenco is one of New Zealand's largest exporters of forest products. We have built to this position since 1991 when the company was set up to export lumber to growing Asian export markets. Experience and reputation count; from small beginnings Tenco has become the largest independent exporter of New Zealand lumber and New Zealand's 4th largest log exporter. Tenco has a regular shipping program of their own log vessels and in combination with these and other ships currently calls at 7 New Zealand ports (5 North Island and 2 South Island).
Tenco buys standing forests. Tenco currently has a number of forests which they purchased at harvestable age to log over a number of years for export and domestic markets. Tenco also regularly buys smaller tracts of forest to harvest immediately or immature forests to hold until harvest time. Tenco is interested in broadening the base of owners from whom it purchases forests and stands of trees. A deal with Tenco is a certain transaction. The owner and Tenco will agree on a value of the tree crop and then Tenco will pay this amount to the owner either in a lump sum amount or on rate per volume unit out-turn from the forest depending on the nature of the tree crop.
Tenco knows there are a lot of farmers who have trees that are close or ready to harvest and will be asking themselves how they should proceed with the sale of their trees. For some farmers the kind of certain transaction with money in the bank could well be appealing. Tenco is actively interested in buying harvestable forests or trees from areas including all the North Island (except the Gisborne and East Coast districts) and Nelson & Marlborough in the South Island .
If you own a forest in this area (16 years and older) and are ready to enter into this kind of agreement Tenco is interested to develop something with you.
Please contact: Josh.Bannan@tenco.co.nz
Work: +64 7 357 5356 Mobile: +64 21 921 595
www.tenco.co.nz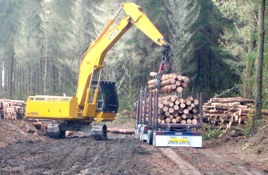 President's comment, May 2016
Dean Satchell, from New Zealand Tree Grower May 2016
April saw a great turnout for our annual conference with the weather gods looking down kindly upon us. Warm sunny weather throughout the whole conference added to the pleasure of the West Coast experience. Many thanks to Michael Orchard and his tireless team of organisers who pulled off a flawless conference and showed us how to do it West Coast style − relaxed, yet diligently and efficiently put together.
It was also great to see technical presentations made by Scion at the conference on research areas which interest the small grower.At the conference we also hosted another chapter of our Levy roadshow, where the NZFFA have the responsibility of explaining the forest growers' levy to all growers, whether members or not.
All growers should understand what we are aiming to achieve with a growers' levy, whether current levy payers or not. Because the levy is on harvested logs, we will all be paying the levy sooner or later and should each clearly understand the whys, hows and benefits to growers. David Rhodes, CEO of the Levy Secretariat and Russell Dale, Research Manager, explained the inner workings of the levy very well for conference goers and the West Coast tree grower community.
The Specialty Wood Products Partnership was officially launched in March this year, with me representing the NZFFA at the technical steering committee level, and executive member Angus Gordon representing us at the board level.We expect to have a positive influence over this programme and have much invested because of our long history of growing and developing improved methods of production of species alternative to radiata pine, and also because of our monetary investment in the programme over and above our obligations as a levy partner, particularly from the branches.This is because we believe in the future for growing specialty timbers.This comprehensive programme takes us into the right space − both the growing and utilisation, therefore the necessary crossover between the two.
Executive member Hamish Levack has been working tirelessly on our ETS submission and in particular the rather curly issue of how we deal with harvested wood products. Working with the Wellington-based Foresters Investment Action Group, and in particular Howard Moore, the NZFFA have submitted what we feel is a worthy document representing our industry.We will be keeping the membership informed with the outcomes of the review and note that signals from government indicate a long-overdue recognition of the value trees and plantation forestry play in greenhouse gas mitigation.
I attended the ForestWood conference in March where I saw an impassioned presentation by WoodCo chair Brian Stanley, asking the government to look at the bigger picture. Brian described his vision of a level playing field that no longer disadvantages the wood processing and growing industries. I agree with Brian that something needs to be done at the national political level, both in terms of overseas markets and in the treatment of forestry as a land-use here in New Zealand.
One way for our industry to have a greater say is to work together, which means a single voice representing both growers and processors.This voice is WoodCo and the NZFFA is a member of WoodCo. An example of a major challenge is the trade in illegally harvested wood products.Woodco have been asking for some time that laws be put in place to ensure that illegal wood products cannot be imported or sold in New Zealand and we will continue to ask that legislation is put in place to do just this.
Building standards continue to stymie innovation, in particular in hi-tech engineered wood products which struggle to make headway as building products in New Zealand. Also unnecessary restrictions limit the use of 'alternative' species. On a positive note, and in response to these issues, it is heartening to note that MBIE have set up a timber industry reference group to take on these challenges. I will be representing the small grower and processor interests in this group and look forward to making progress this year.
Lots of progress is being made in areas such as health and safety in the workplace and forest environmental certification and your executive team will continue to report on this. I have been a year at the helm and with a great team around me I hope to continue representing the NZFFA and the industry we represent in going forward.
Dean Satchell
(top)