---
Advertisement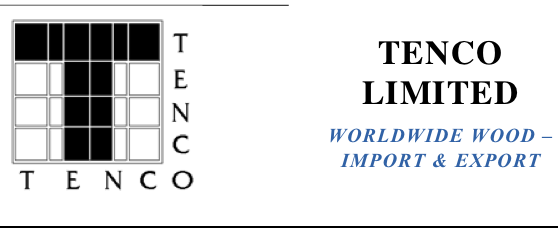 About Tenco
Tenco is one of New Zealand's largest exporters of forest products. We have built to this position since 1991 when the company was set up to export lumber to growing Asian export markets. Experience and reputation count; from small beginnings Tenco has become the largest independent exporter of New Zealand lumber and New Zealand's 4th largest log exporter. Tenco has a regular shipping program of their own log vessels and in combination with these and other ships currently calls at 7 New Zealand ports (5 North Island and 2 South Island).
Tenco buys standing forests. Tenco currently has a number of forests which they purchased at harvestable age to log over a number of years for export and domestic markets. Tenco also regularly buys smaller tracts of forest to harvest immediately or immature forests to hold until harvest time. Tenco is interested in broadening the base of owners from whom it purchases forests and stands of trees. A deal with Tenco is a certain transaction. The owner and Tenco will agree on a value of the tree crop and then Tenco will pay this amount to the owner either in a lump sum amount or on rate per volume unit out-turn from the forest depending on the nature of the tree crop.
Tenco knows there are a lot of farmers who have trees that are close or ready to harvest and will be asking themselves how they should proceed with the sale of their trees. For some farmers the kind of certain transaction with money in the bank could well be appealing. Tenco is actively interested in buying harvestable forests or trees from areas including all the North Island (except the Gisborne and East Coast districts) and Nelson & Marlborough in the South Island .
If you own a forest in this area (16 years and older) and are ready to enter into this kind of agreement Tenco is interested to develop something with you.
Please contact: Josh.Bannan@tenco.co.nz
Work: +64 7 357 5356 Mobile: +64 21 921 595
www.tenco.co.nz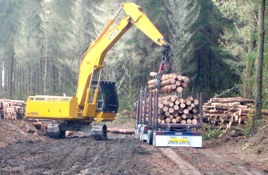 President's comment, May 2013
Ian Jackson, from New Zealand Tree Grower May 2013
The long hot summer is now over, with good rain falling over much of the country. Farmers can now look forward to next season and be hopeful that weather and markets are more favourable. The forest industry is humming with continued good demand for logs from China as well as an upturn in domestic and international house construction. It is a good time to have forests to harvest. Members who have recently harvested woodlots can confirm the fact that trees have helped to bolster their strained cash flows this season.
NZFFA Conference in Orewa
The conference took place at the end of April on the northern fringes of Auckland city. It was, in all ways, a resounding success. Attendance was good, the weather co- operated and the field days were nothing short of outstanding. Conference goers were shown some excellent trees, grown by some very hard working and dedicated people. This area certainly has the potential to grow high quality trees, of a number of species, and produce good growth rates.
We saw what many thought were some of the best blackwood and eucalypt plantings growing in New Zealand. We were privileged to visit and walk around the Kaipara harbour property of Alan Gibbs.This was previously owned by one of NZFFA's founders Neil Barr. Although many of Neil's shelter belts have been removed to make way for a sculpture park, there still remains an area of his eucalypt plantings. Another highlight of the conference was a visit to Audrey Hay's Waitoki property. It was impressive to see what Audrey and the late Michael Hay have achieved in 25 years, with planning and dedication on their 80 hectare farm.Thank you to Peter Berg and his team for the wonderful organisation of this conference.
I extend my congratulations and the association esteem to the winners of the Husqvarna Farm Forester Awards and the New Zealand Landcare Trust's award for innovation in sustainable farm forestry. These members are featured in this and the next issue of Tree Grower. I also wish to extend my thanks to the two organisations which sponsor these awards, where Husqvarna has had over 30 years continued involvement. There cannot be many sponsorship arrangements which have continued for this long.
During the conference AGM, long time forester and corporate executive Peter Berg was appointed to the National Executive of the NZFFA. Welcome Peter we look forward to working with you. Hamish Levack was also reappointed. Next year the Marlbourgh branch will host the conference in Blenheim. Plan now to attend this great event.
Forest Growers Levy Referendum
The referendum carried out in March resulted in a resounding 'yes' vote from potential levy payers, with 86 per cent voting in favour of the proposal. Although the turnout was low at an estimated 15 per cent of the eligible voters, these 'yes' votes also accounted for 86 per cent of the available forest area.
Much work is now needed to be done by the Levy Referendum Board to convince the Minister that the forest industry wants a levy, and that adequate consultation was carried out to make all potential levy payers aware. If all that is positive, then a forest grower's levy on all log sales will be in place by 1 January 2014.
Ian Nicholas ? gone but not forgotten
Our farm forestry fraternity received a great shock in March when Ian Nicholas passed away. He died after a short illness as a result of an aggressive brain tumour. Ian's contribution and dedication to our association was huge. He had a lifetime of scientific involvement and extension with trees of all types. He was always willing and prepared to share that knowledge and expertise.
His last project was the successful Trees on Farms series workshops, which is in mid-stream. Most of the material is prepared for the remaining workshops will continue, although there may be a delay in the roll out.The next issue of Tree Grower will feature an article on Ian's life and times in forestry, and with the NZFFA. Ian was a great friend and colleague to us all, he will be sorely missed. The NZFFA wishes to extend its condolences to the Nicholas family.
(top)