---
Advertisement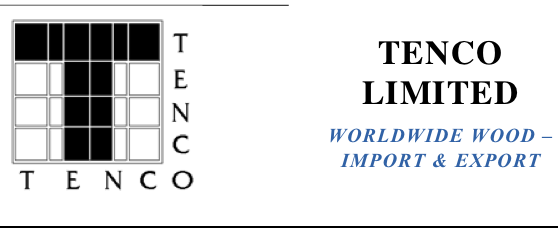 About Tenco
Tenco is one of New Zealand's largest exporters of forest products. We have built to this position since 1991 when the company was set up to export lumber to growing Asian export markets. Experience and reputation count; from small beginnings Tenco has become the largest independent exporter of New Zealand lumber and New Zealand's 4th largest log exporter. Tenco has a regular shipping program of their own log vessels and in combination with these and other ships currently calls at 7 New Zealand ports (5 North Island and 2 South Island).
Tenco buys standing forests. Tenco currently has a number of forests which they purchased at harvestable age to log over a number of years for export and domestic markets. Tenco also regularly buys smaller tracts of forest to harvest immediately or immature forests to hold until harvest time. Tenco is interested in broadening the base of owners from whom it purchases forests and stands of trees. A deal with Tenco is a certain transaction. The owner and Tenco will agree on a value of the tree crop and then Tenco will pay this amount to the owner either in a lump sum amount or on rate per volume unit out-turn from the forest depending on the nature of the tree crop.
Tenco knows there are a lot of farmers who have trees that are close or ready to harvest and will be asking themselves how they should proceed with the sale of their trees. For some farmers the kind of certain transaction with money in the bank could well be appealing. Tenco is actively interested in buying harvestable forests or trees from areas including all the North Island (except the Gisborne and East Coast districts) and Nelson & Marlborough in the South Island .
If you own a forest in this area (16 years and older) and are ready to enter into this kind of agreement Tenco is interested to develop something with you.
Please contact: Josh.Bannan@tenco.co.nz
Work: +64 7 357 5356 Mobile: +64 21 921 595
www.tenco.co.nz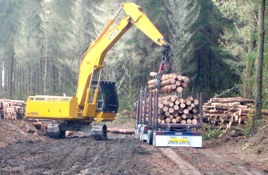 President's comment, February 2017
Dean Satchell, from New Zealand Tree Grower February 2017
As can be expected, with the end of year period and holiday season, things have been slower and with fewer matters coming to my attention. My tour of duty is also winding down with my term ending at the 2017 conference.
We held a mid-year Council meeting at Wellington airport during November with an excellent turnout from Councillors.The day was very worthwhile with plenty of time given to consideration of the future of our association, and in particular how we fit in with the growers' levy and our partnership with Forest Owners Association.There are some inefficiencies with how the levy is currently administered, with some inequities identified by the Council in terms of the structure and hierarchy, along with the role of the Secretariat.The conclusion was to task me with engaging with FOA and the Secretariat to consider ways of improving how our two bodies interact and oversee the levy and its administration.This will be an ongoing process and one inherited by the next president.
During November and December I travelled most of the country on a whirlwind tour measuring a series of cypress trials put in by Forest Research Institute 20 years ago.The past has many lessons to teach us growers, in this case an opportunity worth pursuing.With forestry, because of the long timeframes involved, we must make the most of historical research that could otherwise be lost to time. Lessons from research that we do now are usually a long time forthcoming, yet we face decisions now on what we plant and therefore require good information from the past.This is the conundrum we face.Are we doing the right thing and on what do we base or decisions? I hope to be presenting results at the conference, with a positive spin on cypress and how to do it right, or perhaps only how not to do it wrong!
Farm Forestry Timbers is undergoing a revival with a small amount of growers' levy funding to get the ball rolling on market development for our locally grown specialty timbers, beyond the voluntary efforts to date. Growers need to be aware that their participation is crucial. Supply and availability of quality logs is paramount to success.
The Small and Medium Enterprises committee met in December with a productive meeting and robust discussion on matters important for the small grower. Last year the NZFFA put together a survey of growers asking them what their needs were. Information on harvesting came out tops.The Small and Medium Enterprises committee are using the results to guide us in our activities, and in response to this need the NZFFA are putting together an information resource on smaller woodlot harvesting, to be hosted on our website.This resource is nearly complete and will be announced shortly in the Tree Grower. Graham West and I are also working on an article outlining the results of our survey.This committee will be the conduit for lots of positive activities supporting the small forest grower.
I look forward to seeing you at the conference in April at Feilding, Manawatu − The Challenge of Diverse Landforms.The organising committee have been very active in putting together a great conference with an emphasis on field days, one not to be missed.
(top)