---
Advertisement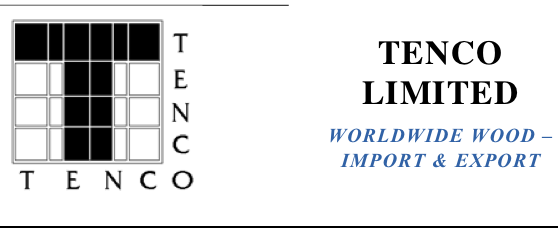 About Tenco
Tenco is one of New Zealand's largest exporters of forest products. We have built to this position since 1991 when the company was set up to export lumber to growing Asian export markets. Experience and reputation count; from small beginnings Tenco has become the largest independent exporter of New Zealand lumber and New Zealand's 4th largest log exporter. Tenco has a regular shipping program of their own log vessels and in combination with these and other ships currently calls at 7 New Zealand ports (5 North Island and 2 South Island).
Tenco buys standing forests. Tenco currently has a number of forests which they purchased at harvestable age to log over a number of years for export and domestic markets. Tenco also regularly buys smaller tracts of forest to harvest immediately or immature forests to hold until harvest time. Tenco is interested in broadening the base of owners from whom it purchases forests and stands of trees. A deal with Tenco is a certain transaction. The owner and Tenco will agree on a value of the tree crop and then Tenco will pay this amount to the owner either in a lump sum amount or on rate per volume unit out-turn from the forest depending on the nature of the tree crop.
Tenco knows there are a lot of farmers who have trees that are close or ready to harvest and will be asking themselves how they should proceed with the sale of their trees. For some farmers the kind of certain transaction with money in the bank could well be appealing. Tenco is actively interested in buying harvestable forests or trees from areas including all the North Island (except the Gisborne and East Coast districts) and Nelson & Marlborough in the South Island .
If you own a forest in this area (16 years and older) and are ready to enter into this kind of agreement Tenco is interested to develop something with you.
Please contact: Josh.Bannan@tenco.co.nz
Work: +64 7 357 5356 Mobile: +64 21 921 595
www.tenco.co.nz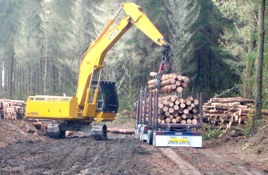 President's comment February 2016
Dean Satchell, from New Zealand Tree Grower February 2016
Under the NZFFA constitution the immediate past president continues to be on the executive committee for a year after vacating office. This is to provide an opportunity for the incoming president to learn the ropes with respect to presiding over the NZFFA and its key activities.
I have been in this position for nearly a year now, with my first conference as president coming up. I have been on the executive committee for nearly ten years and the tradition is that the most senior member steps up for their term as president. This tradition encourages tendering for office based on experience and track record, from an executive team made up of members who each were elected at different times.
The term as president is for two years, with an option of a further year. This allows for turnover, but more importantly in my view, regularly introduces new blood into the mix from below. Each new executive member coming into the team has different life experiences and values to offer into the mix. This is what committees are for, to reach good decisions by diverse participation.
In my view this system works, provided two important principles are adhered to − that the past president respects the direction and decisions taken by the new committee and leadership and that past president steps down from participating at the executive level once their term has expired. Historically this has been the case.
Paradigms change, as does the direction the executive team chooses to take. The momentum is forward because new committee members have much to offer and require confidence and space to actively participate and progress their ideas. As president I have one chance to provide leadership and direction during this short time in office. Direction can only be driven through collaboration and consensus, because the team stays on when I am done. Once I am past president I will need to respect and understand that decisions different to what I would make are not necessarily lesser or poorer than my own.
Also importantly, for the system to work, active members need to be prepared to step up to a role on the NZFFA executive committee. This requires time and effort but is very satisfying. Gaining a broader understanding of our industry and the decisions that need to be made, along with the opportunity to participate on joint FOA/NZFFA committees that make important industry decisions on the forest grower levy spend, makes for a stimulating and interesting role.
(top)