---
Advertisement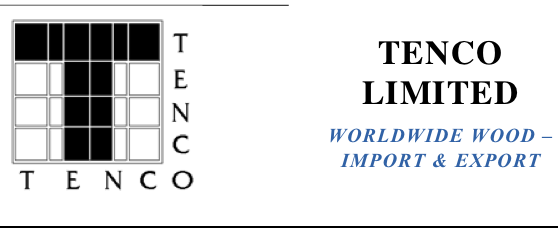 About Tenco
Tenco is one of New Zealand's largest exporters of forest products. We have built to this position since 1991 when the company was set up to export lumber to growing Asian export markets. Experience and reputation count; from small beginnings Tenco has become the largest independent exporter of New Zealand lumber and New Zealand's 4th largest log exporter. Tenco has a regular shipping program of their own log vessels and in combination with these and other ships currently calls at 7 New Zealand ports (5 North Island and 2 South Island).
Tenco buys standing forests. Tenco currently has a number of forests which they purchased at harvestable age to log over a number of years for export and domestic markets. Tenco also regularly buys smaller tracts of forest to harvest immediately or immature forests to hold until harvest time. Tenco is interested in broadening the base of owners from whom it purchases forests and stands of trees. A deal with Tenco is a certain transaction. The owner and Tenco will agree on a value of the tree crop and then Tenco will pay this amount to the owner either in a lump sum amount or on rate per volume unit out-turn from the forest depending on the nature of the tree crop.
Tenco knows there are a lot of farmers who have trees that are close or ready to harvest and will be asking themselves how they should proceed with the sale of their trees. For some farmers the kind of certain transaction with money in the bank could well be appealing. Tenco is actively interested in buying harvestable forests or trees from areas including all the North Island (except the Gisborne and East Coast districts) and Nelson & Marlborough in the South Island .
If you own a forest in this area (16 years and older) and are ready to enter into this kind of agreement Tenco is interested to develop something with you.
Please contact: Josh.Bannan@tenco.co.nz
Work: +64 7 357 5356 Mobile: +64 21 921 595
www.tenco.co.nz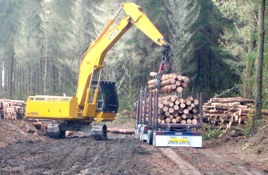 President's comment, February 2015
Ian Jackson, from New Zealand Tree Grower February 2015
Welcome to a New Year, one in which the NZFFA will enhance its position as an important part of the forest industry in New Zealand. We are the only established entity that is widely recognised as representing all small-scale tree growers. Your executive works hard being involved in the many facets of the administration and decision-making within the forest industry.
This is the time of year that you renew your subscription to the NZFFA. To those who have already done so, thank you, and to those that have not, please get on to it now. Remember that for a very modest sum you are supporting an organisation which is well recognised and is a very important one. You also gain the benefits of the accumulated knowledge of all those members you may come in contact with.
Health and safety
The area which will be of most importance for the forest industry for some time to come is that of the health and safety of workers in the forest and the implementation of the recommendations in the report by the independent panel released on 30 October. The NZFFA was one of the three sponsors of this report and will be fully involved in the matters around its adoption.
There will be a governance board established involving government, forest owners, forest contractors, workers and unions to oversee the various initiative's that will evolve in the area. This group will probably be known as The Forest Industry Safety Council. Under this board will be the technical groups which will make recommendations, implement them and establish training regimes in the safety area. Much of this is already underway in various forms and programmes, with the council coordinating these. The aim will be to make the industry safer by bringing about an industry where a safety culture and attitude is paramount. Moves led by the forest industry in the health and safety area are vital at this time, to provide the forest industry the continued licence to operate in an environment when results are stringently monitored from many quarters.
The levy
The Forest Growers Levy has been a reality for over a year now and is functioning well, with all the various programmes under way. The collection is generally running smoothly and with the annual forest cut running at over 30,000 cubic metres, the levy collection is 20 per cent ahead of budget which is providing a healthy buffer in the levy budget bank account. Additional programmes are being appraised to use some of this money.
In the 2014 year the NZFFA received $75,000 by way of levy funding and I am now pleased to report that we have gained an increase in this amount to $105,000 for the 2015 year. This levy money is invaluable in the running of the NZFFA where it enables the association to employ Glenn Tims as an effective head office person. As well as this we can improve our website, maintain Tree Grower distribution and run our field days.
All of these platforms enable us to fulfill our responsibilities under the levy of informing the small-scale forest grower wherever they may be, member or not. With the help of levy funding, we have now a list of postal addresses of over 11,000 growers who have areas of forest under 1000 hectares. The next step in this project is to gain as many email addresses as possible so we may effectively communicate with this group and hopefully gain some new members.
Conference 2015
This year's conference will be hosted by the mid-North branch at Whangarei. If you have not been to a conference before make sure you register and get along, I can guarantee you will thoroughly enjoy the event. To those of you who are going, I look forward to meeting up with you again and discussing the matters of the association.
I wish you all well in your endeavours during 2015.
(top)