---
Advertisement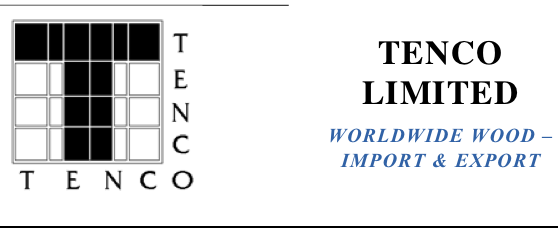 About Tenco
Tenco is one of New Zealand's largest exporters of forest products. We have built to this position since 1991 when the company was set up to export lumber to growing Asian export markets. Experience and reputation count; from small beginnings Tenco has become the largest independent exporter of New Zealand lumber and New Zealand's 4th largest log exporter. Tenco has a regular shipping program of their own log vessels and in combination with these and other ships currently calls at 7 New Zealand ports (5 North Island and 2 South Island).
Tenco buys standing forests. Tenco currently has a number of forests which they purchased at harvestable age to log over a number of years for export and domestic markets. Tenco also regularly buys smaller tracts of forest to harvest immediately or immature forests to hold until harvest time. Tenco is interested in broadening the base of owners from whom it purchases forests and stands of trees. A deal with Tenco is a certain transaction. The owner and Tenco will agree on a value of the tree crop and then Tenco will pay this amount to the owner either in a lump sum amount or on rate per volume unit out-turn from the forest depending on the nature of the tree crop.
Tenco knows there are a lot of farmers who have trees that are close or ready to harvest and will be asking themselves how they should proceed with the sale of their trees. For some farmers the kind of certain transaction with money in the bank could well be appealing. Tenco is actively interested in buying harvestable forests or trees from areas including all the North Island (except the Gisborne and East Coast districts) and Nelson & Marlborough in the South Island .
If you own a forest in this area (16 years and older) and are ready to enter into this kind of agreement Tenco is interested to develop something with you.
Please contact: Josh.Bannan@tenco.co.nz
Work: +64 7 357 5356 Mobile: +64 21 921 595
www.tenco.co.nz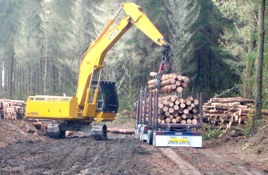 President's comment, February 2011
John Dermer , from New Zealand Tree Grower February 2011
Welcome to 2011, the International Year of Forests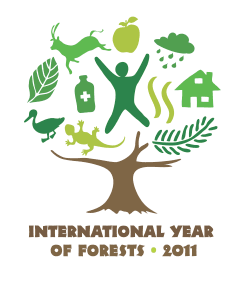 If feral weather is an indicator of global warming then there has to be no doubt left that we are in a warming phase. What a spring we have had, and a summer we are having, with disastrous floods in Australia and Brazil, along with severe snow storms in Europe. In fairness to the unbelievers in climate change, the debate is really about mans role in it.
Are humans to blame for what is happening to our planet? I strongly suspect we have a part to play so have been watching the results of the climate change talks in Cancun with considerable interest. Can world politicians get their act together to form workable policies to control mans emission?
From reports I have read this is like climbing Mount Ngauruhoe. One step forward, most of one back. David Rhodes, CEO Forest Owners Association, attended and believes progress on forestry related issues, albeit small, has been made. New Zealand emits 0.2 per cent of global carbon so whatever reductions we manage are not going to change the world much. But our ETS puts forestry 'in a good space', so I was disappointed to read from the National Exotic Forest Description committee that we have only managed to plant 6,000 hectares of new forests in 2010.
The reasons for this are many I suspect, but the main one is probably lack of confidence in the Government's commitment to the ETS after 2012. After PM John Key and MPs Nick Smith and David Carter's assurances in October that the Government is committed to the ETS, I expect new plantings will accelerate. The shortage of seed for planting will become the limiting factor here.
Farmers and the ETS
There are many heavily indebted hill country farmers who should be looking closely at planting areas of their farms and trading the carbon sequestered, and a bank manager must be suitably impressed when he sees the MAF sequestration figures. I think the major problem to this happening is a total ignorance about trees amongst farmers. Carbon farming is a very new concept to many and we area conservative lot.
I firmly believe that farmers contemplating this move need to learn something about the crop they are planting, and we are the organisation with that information. Please encourage anyone you know who is considering this move to join us.
Branch news
Sadly I have to report the South Auckland branch has closed. The members have mostly chosen to join the Waikato branch.
National Environmental Standard
The formulation of this policy is still continuing in the series of meetings held by the Ministry for the Enviroment. We still have a seat at the table, ably filled by Ian Cairns who used to work for them. He tells me it is a hard slog but hopefully a policy, which simplifies the way local and territorial authorities administer the RMA without disadvantaging our members, will emerge.
Conference 2011
You will by now have all received a copy of the conference programme for this year's event in Masterton. I know that area well an can assure you we are going to see some great properties, along with interesting discussion and meetings, excellent dinners and above all, the chance to meet and catch up with fellow members. The cost of this year's event makes it very affordable so I look foward to a really good turnout.
Marketing special purposes timbers
Many members now have stands of these ready to harvest. Growing them has taken a long time but the problem of how to market the timber looms. Dean Satchell, along with other growers, is working hard on a plan to set up a specialty timber market place and is putting an application to the Sustainable Farming Fund to help with funds to facilitate this. It is early days yet but we will keep you informed of progress.
(top)