---
Advertisement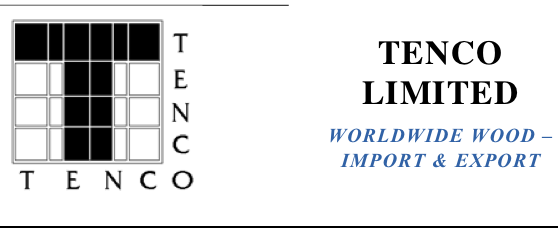 About Tenco
Tenco is one of New Zealand's largest exporters of forest products. We have built to this position since 1991 when the company was set up to export lumber to growing Asian export markets. Experience and reputation count; from small beginnings Tenco has become the largest independent exporter of New Zealand lumber and New Zealand's 4th largest log exporter. Tenco has a regular shipping program of their own log vessels and in combination with these and other ships currently calls at 7 New Zealand ports (5 North Island and 2 South Island).
Tenco buys standing forests. Tenco currently has a number of forests which they purchased at harvestable age to log over a number of years for export and domestic markets. Tenco also regularly buys smaller tracts of forest to harvest immediately or immature forests to hold until harvest time. Tenco is interested in broadening the base of owners from whom it purchases forests and stands of trees. A deal with Tenco is a certain transaction. The owner and Tenco will agree on a value of the tree crop and then Tenco will pay this amount to the owner either in a lump sum amount or on rate per volume unit out-turn from the forest depending on the nature of the tree crop.
Tenco knows there are a lot of farmers who have trees that are close or ready to harvest and will be asking themselves how they should proceed with the sale of their trees. For some farmers the kind of certain transaction with money in the bank could well be appealing. Tenco is actively interested in buying harvestable forests or trees from areas including all the North Island (except the Gisborne and East Coast districts) and Nelson & Marlborough in the South Island .
If you own a forest in this area (16 years and older) and are ready to enter into this kind of agreement Tenco is interested to develop something with you.
Please contact: Josh.Bannan@tenco.co.nz
Work: +64 7 357 5356 Mobile: +64 21 921 595
www.tenco.co.nz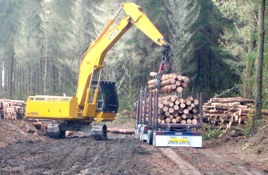 President's comment, February 2010
Patrick Milne , from New Zealand Tree Grower February 2010
A new decade
It is a new decade and a good excuse to look back ten years and see how things have changed over that period. Looking at the February 2000 Tree Grower, John Prebble was the outgoing president, the conference was to be held in Balclutha, membership for up to 10 hectares was $70 and there were over 3000 members.
Domestic and pruned log prices at the mill ranged from $146 to $175 and S1 unpruned logs ranged from $84 to $93. There was still a Minister of Forestry, the Hon Pete Hodgson who was delighted to be Minister of one of "New Zealand's fastest growing and most exciting industries" and there was a debate with Piers MacLaren on carbon trading.
Over the last 10 years, Piers has continued to be at the fore of the carbon debate but the fast growing and exciting industry has been the opposite. A pruned log is now worth $115 to $125 and an unpruned log about the same as ten years ago. Today, membership of the NZFFA has declined to about 2000 and the subscription for up to 10 hectares is $75.
Overall it was not a vintage decade for forestry and we are all looking for things to improve. Now that the ETS legislation has been finalised there is an expectation that confidence will once again return to the industry, albeit slowly. Forestry has so much to offer New Zealand - logic suggests that its fortunes can only improve over the next decade when forestry will once again be a fast growing exciting industry.
Conference 2010
Planning is at a well advanced stage for this conference. The Southland Branch has put together a very interesting range of field days and events for conference attendees. The registration form is in this Tree Grower and also available on line at www.nzffa.org.nz. Ian Finlay, the conference chairman, is confident that his committee is on course to produce a very memorable conference. He is also hoping that the cost of registration and Invercargill's location will not deter conference goers. So lets help him out by making the decision to attend and register now.
Emissions Trading Scheme
The flagship of the Government initiatives to address climate change is its Emissions Trading Scheme or ETS. It came into force on the 26 September 2008 and it was subsequently amended on 8 December 2009.
There is now an expectation amongst forest owners of both political and legislative stability. This will allow them to monitor and evaluate the carbon market with some confidence, and also assess their own situation with a view to participating in the ETS. For farm foresters with less than fifty hectares of pre-1990 forests, the amended legislation removed the previous deadline of 1 July 2010 for applying for an exemption - a new date is yet to be announced.
It is a similar situation for pre-1990 forest owners wishing to apply for a free allocation of NZ Units. MAF has extensive information available on its website www.maf.govt.nz and its 0800 CLIMATE hotline is very helpful. The take-home message is that unless you are a pre-1990 forest owner, there is no real urgency to do anything yet other than keeping up to date with developments.
Pre-1990 forest owners with less than 50 hectares should still be thinking about whether or not to apply for an exemption to the ETS. Details of the application process, timelines, and information required from pre-1990 forest owners applying for a free allocation of NZ Units are now expected to be available in March. The NZFFA will take a very active role in promoting the ETS to members once more of the detail has been clarified.
(top)