---
Advertisement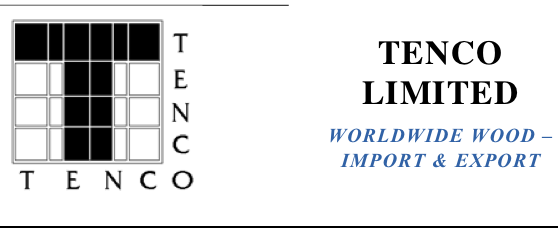 About Tenco
Tenco is one of New Zealand's largest exporters of forest products. We have built to this position since 1991 when the company was set up to export lumber to growing Asian export markets. Experience and reputation count; from small beginnings Tenco has become the largest independent exporter of New Zealand lumber and New Zealand's 4th largest log exporter. Tenco has a regular shipping program of their own log vessels and in combination with these and other ships currently calls at 7 New Zealand ports (5 North Island and 2 South Island).
Tenco buys standing forests. Tenco currently has a number of forests which they purchased at harvestable age to log over a number of years for export and domestic markets. Tenco also regularly buys smaller tracts of forest to harvest immediately or immature forests to hold until harvest time. Tenco is interested in broadening the base of owners from whom it purchases forests and stands of trees. A deal with Tenco is a certain transaction. The owner and Tenco will agree on a value of the tree crop and then Tenco will pay this amount to the owner either in a lump sum amount or on rate per volume unit out-turn from the forest depending on the nature of the tree crop.
Tenco knows there are a lot of farmers who have trees that are close or ready to harvest and will be asking themselves how they should proceed with the sale of their trees. For some farmers the kind of certain transaction with money in the bank could well be appealing. Tenco is actively interested in buying harvestable forests or trees from areas including all the North Island (except the Gisborne and East Coast districts) and Nelson & Marlborough in the South Island .
If you own a forest in this area (16 years and older) and are ready to enter into this kind of agreement Tenco is interested to develop something with you.
Please contact: Josh.Bannan@tenco.co.nz
Work: +64 7 357 5356 Mobile: +64 21 921 595
www.tenco.co.nz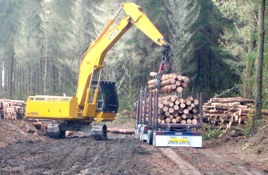 President's comment, August 2017
Neil Cullen, from New Zealand Tree Grower September 2017
It was a rewarding experience in June to visit the Mystery Creek Fieldays and see the work done there by Murray Downs and his team from the Waikato Branch in promoting tree planting on farms to the thousands of visitors.
This was the second year that Don Carson, Communications Manager with NZ Forest Owners Association, had added his skills to the efforts to promote forestry. Don had organised a generous prize from Arbogen and PF Olsen for a competition for those who participated in an exercise in looking at the economic returns from planting a tree block. The lasting impression I got from speaking to site visitors was that there are a lot of land owners out there keen to plant trees but with little knowledge of what is involved or matters such as the ETS.
One of the great parts of the position of President is reading in the branch newsletters of all the different activities that are being organised around the country. Middle Districts Branch recently ran a Back to Basics day where those wishing to learn the basics of planting, pruning, thinning, safety, chainsaws and species selection could all have a go. This sort of activity is something other branches could consider running as we all need reminders and updates of these skills and it may attract new members who are looking for this sort of experience.
Branches are the bedrock of our organisation so it is vital that they are maintained and rejuvenated with younger members. It is apparent to all that our membership overall is aging and branches are struggling to attract new people to replace those who pass on. If this is not addressed many branches will have no one to run them and may fold.
One potential source of new recruits is theYoung Farmers organisation. They have 70 clubs spread around the country and branches could look on their web site www.youngfarmers.co.nz, contact the clubs in their region and either invite their members to a field day or offer to speak to their club on all the reasons why trees should play a part in their future careers.
At our recent Executive meeting we were briefed by Fiona Ewing, CEO of the Forest Industry Safety Council, about the different activities that they are focusing on. Their tagline is 'Together towards zero' and that is zero fatalities and zero serious harm. An ambitious target but delivering on this or making substantial progress towards it will improve the public image of forestry and raise the profile of the industry as a career of choice. To achieve this vision FISC is concentrating on growing a safety culture, learning from incident reviews, and organising certification for both contractors and individuals. Members should use www.safetree.nz as a one-stop-shop for providing health and safety information.Among the resources available on this website are animated replays which demonstrate all the factors that lead to a serious harm incident.
With the election only weeks away it is important to consider the policies of the various parties in regard to forestry and land use. Questions that could be asked of candidates are how their party intends to meet the Paris Accord commitments, and if increasing new forest planting is one of the answers, how this is to be achieved. Also worthy of support is theWoodco proposal that the government has a wood first policy in regard to new buildings. An article in this issue by Hamish Levack has collated the different political party's responses to forestry questions to make comparisons easier.
(top)