---
Advertisement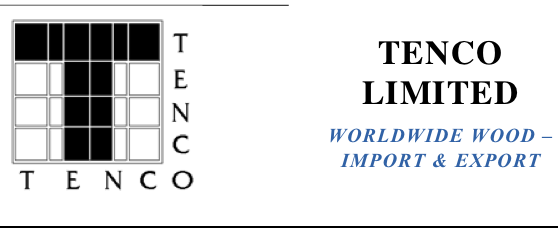 About Tenco
Tenco is one of New Zealand's largest exporters of forest products. We have built to this position since 1991 when the company was set up to export lumber to growing Asian export markets. Experience and reputation count; from small beginnings Tenco has become the largest independent exporter of New Zealand lumber and New Zealand's 4th largest log exporter. Tenco has a regular shipping program of their own log vessels and in combination with these and other ships currently calls at 7 New Zealand ports (5 North Island and 2 South Island).
Tenco buys standing forests. Tenco currently has a number of forests which they purchased at harvestable age to log over a number of years for export and domestic markets. Tenco also regularly buys smaller tracts of forest to harvest immediately or immature forests to hold until harvest time. Tenco is interested in broadening the base of owners from whom it purchases forests and stands of trees. A deal with Tenco is a certain transaction. The owner and Tenco will agree on a value of the tree crop and then Tenco will pay this amount to the owner either in a lump sum amount or on rate per volume unit out-turn from the forest depending on the nature of the tree crop.
Tenco knows there are a lot of farmers who have trees that are close or ready to harvest and will be asking themselves how they should proceed with the sale of their trees. For some farmers the kind of certain transaction with money in the bank could well be appealing. Tenco is actively interested in buying harvestable forests or trees from areas including all the North Island (except the Gisborne and East Coast districts) and Nelson & Marlborough in the South Island .
If you own a forest in this area (16 years and older) and are ready to enter into this kind of agreement Tenco is interested to develop something with you.
Please contact: Josh.Bannan@tenco.co.nz
Work: +64 7 357 5356 Mobile: +64 21 921 595
www.tenco.co.nz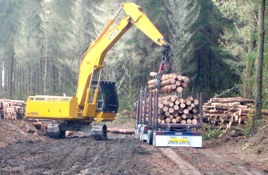 President's comment, August 2015
Dean Satchell, from New Zealand Tree Grower August 2015
This is my first report as the incoming President. I have given much thought over my time on the executive as to what I would like to achieve as President and how I could make a difference.
My motivation comes from a passion for forestry. I do not farm and do not own livestock. I do, however, see this Association as representing wise land use, offering trees and forestry as necessary components of land management. Whether the objective is to plant trees on farms, or pure forestry, we need to be there actively facilitating, advocating and representing wise land use.
What have I achieved so far? I am trying to build a team around me capable of taking this organisation forward proactively. My executive are a bunch of hard working people, each motivated to make a difference. We have been very busy dealing with a range of forestry issues including fire, water, the National Environmental Standard for forestry, targets for carbon emissions, the afforestation grant scheme along with representation at joint committees overseeing levy-funded activities. Never before has more pressure been put on volunteers' shoulders to represent our sector.
I am also thinking about the grass roots of our Association. The regional branches, the action groups and their office holders, and how these groups could actively influence the future of land use activities. Our declining membership over the last decade is a serious issue. Yet we have so much to offer.
Along with declining membership comes less available cash to invest in industry-good activities that would rebuild our Association. At this point in our history prudent governance would necessitate a tightening of the belt, but along with such change always comes dissent. There are some tough decisions to be made, we are at a crossroads where if we do not offer what new blood wants, we languish.
Land managers want business cases and they follow cold hard economic sense. Although growing trees does not appear to be the fashion of the day, I am convinced our day in the sun is coming, because we offer a crucial component of sustainable land use. Provided we do it right. Good advice is crucial − we need to focus on harvesting and we need to focus on economic viability of planting erodible hill country in trees and how to do these right.
Forestry has an important role to play in New Zealand's primary sector. Just as investing in dairy farming might not be profitable currently, favours change and interest in different land uses cycles. However, political climate is the elephant in the room and until equity is established between competing land uses we will remain on the back foot. There is much work to be done.
(top)