---
Advertisement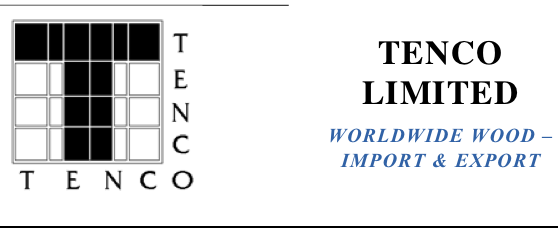 About Tenco
Tenco is one of New Zealand's largest exporters of forest products. We have built to this position since 1991 when the company was set up to export lumber to growing Asian export markets. Experience and reputation count; from small beginnings Tenco has become the largest independent exporter of New Zealand lumber and New Zealand's 4th largest log exporter. Tenco has a regular shipping program of their own log vessels and in combination with these and other ships currently calls at 7 New Zealand ports (5 North Island and 2 South Island).
Tenco buys standing forests. Tenco currently has a number of forests which they purchased at harvestable age to log over a number of years for export and domestic markets. Tenco also regularly buys smaller tracts of forest to harvest immediately or immature forests to hold until harvest time. Tenco is interested in broadening the base of owners from whom it purchases forests and stands of trees. A deal with Tenco is a certain transaction. The owner and Tenco will agree on a value of the tree crop and then Tenco will pay this amount to the owner either in a lump sum amount or on rate per volume unit out-turn from the forest depending on the nature of the tree crop.
Tenco knows there are a lot of farmers who have trees that are close or ready to harvest and will be asking themselves how they should proceed with the sale of their trees. For some farmers the kind of certain transaction with money in the bank could well be appealing. Tenco is actively interested in buying harvestable forests or trees from areas including all the North Island (except the Gisborne and East Coast districts) and Nelson & Marlborough in the South Island .
If you own a forest in this area (16 years and older) and are ready to enter into this kind of agreement Tenco is interested to develop something with you.
Please contact: Josh.Bannan@tenco.co.nz
Work: +64 7 357 5356 Mobile: +64 21 921 595
www.tenco.co.nz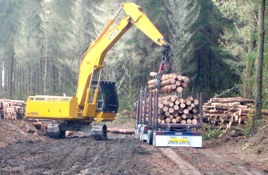 President's comment, August 2012
Ian Jackson , from New Zealand Tree Grower August 2012
As we move through the winter months, the economic outlook looks rather gloomy, with the value of all primary products down and no improvement likely any time soon. However, we may look forward to the upcoming spring months which is a time of renewal, with the knowledge that we as farm foresters and farmers have been through tough times before when the trees keep growing, producing wood, enhancing our landscape and lives.
NZFFA matters
Branch members need to be coming up with nominations for NZFFA awards for the Husqvarna Farm Foresters of the Year and also the New Zealand Landcare Trust Award for Innovation in Sustainable Farm Forestry. The Landcare award this year will be judged in the North Island. Please get some nominations in now. These are our premier awards and require your support.
The website is being enhanced under the expert guidance of Dean Satchell, and is now a promotion venue for our association and a source of information. Branch field days can now be promoted through the website by advising head office of the details. Progress is being made on getting the 'Farm forestry timbers' section of the website up and running. This will be a Trade Me type operation for farm timber, and is an initiative from Dean Satchell.
Caps with the NZFFA logo will soon be available for members. The caps will be $20 each and you will be able to buy them from your local branch.
The Trees on Farms workshops, run by Ian Nicholas, are going well with 12 North Island events having been held. The South Island branches will get their turn in 2013.
I would also like to record a special vote of thanks to Denis Hocking. Although he is not now on the executive, he still takes the minute at meetings and at the annual conference.
ETS review
The government decisions on the ETS were released in early July after extensive review in which NZFFA made a lengthy and submission. The decisions mean that the surrender requirements on New Zealand emitters remain limited, and the entry of agriculture has been deferred because there are few ways of reducing biological emissions.
The probable effect of this decision means that the carbon price is likely to remain low for a very long time. The net result for most farm foresters who farm livestock has been one of a both win and lose.
For forestry, the second tranche of compensation for pre-1990 forests has been retained, after most indications were that this would be cancelled. The remaining 37 units a hectare will be devolved in 2013. Offsetting, or planting an alternative piece of land when a pre-1990 forest is cleared for pastoral farming, will now be allowed, but the second tranche of credits will not be paid on such land.
Proposed forest commodity levy
You may ask - another levy, what benefit have farmers gained from levies? The reality is that in today's economic environment funding that once came from the government to cover forest industry good activities has been reduced, curtailed or removed completely.
In order to maintain and develop the New Zealand forest industry a commodity levy is now essential, and we as small growers have the responsibility to support this endeavour. Please read the article by David Rhodes, the CEO of NZ Forest Owners Association, on page 14 of this issue, and keep an eye out for further promotional material. Please promote this issue at local branch field days, dinners, seminars and to your neighbours. It is important for the forest industries well being that a positive vote is obtained in the planned referendum.
I wish you all well in the upcoming spring months whether it be planting, lambing or calving. It would certainly appear to be a challenging forthcoming season.
(top)