---
Advertisement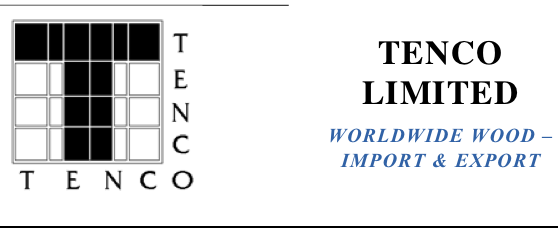 About Tenco
Tenco is one of New Zealand's largest exporters of forest products. We have built to this position since 1991 when the company was set up to export lumber to growing Asian export markets. Experience and reputation count; from small beginnings Tenco has become the largest independent exporter of New Zealand lumber and New Zealand's 4th largest log exporter. Tenco has a regular shipping program of their own log vessels and in combination with these and other ships currently calls at 7 New Zealand ports (5 North Island and 2 South Island).
Tenco buys standing forests. Tenco currently has a number of forests which they purchased at harvestable age to log over a number of years for export and domestic markets. Tenco also regularly buys smaller tracts of forest to harvest immediately or immature forests to hold until harvest time. Tenco is interested in broadening the base of owners from whom it purchases forests and stands of trees. A deal with Tenco is a certain transaction. The owner and Tenco will agree on a value of the tree crop and then Tenco will pay this amount to the owner either in a lump sum amount or on rate per volume unit out-turn from the forest depending on the nature of the tree crop.
Tenco knows there are a lot of farmers who have trees that are close or ready to harvest and will be asking themselves how they should proceed with the sale of their trees. For some farmers the kind of certain transaction with money in the bank could well be appealing. Tenco is actively interested in buying harvestable forests or trees from areas including all the North Island (except the Gisborne and East Coast districts) and Nelson & Marlborough in the South Island .
If you own a forest in this area (16 years and older) and are ready to enter into this kind of agreement Tenco is interested to develop something with you.
Please contact: Josh.Bannan@tenco.co.nz
Work: +64 7 357 5356 Mobile: +64 21 921 595
www.tenco.co.nz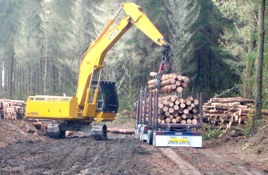 President's comment, August 2011
John Dermer , from New Zealand Tree Grower August 2011
I hope the winter has treated you all well. Farming returns have certainly improved with increased product prices along with a kind autumn and early winter providing good feed conditions for most of us. Unfortunately the second week in July, which produced the most sustained period of bad weather I can remember, has drastically reduced feed cover.
We are also having to cope with a rampant kiwi dollar, which has yet to settle and may well negate many of the gains made. Log prices have dropped dramatically, as well as the price of carbon in Europe. All bad news? No, but it does highlight the dynamics of land based activities and their reliance on things totally beyond our control.
Will the USA get their act together to reduce debt? What is going to happen to the debt ridden countries in Europe? Will China continue to buy our logs at good prices, or will the under-age timber we are sending destroy that market?
At least we have some control over the last question and exporters I have spoken to do not share my concerns.
Executive news
I took great pleasure in presenting Patrick with a small gift, on behalf of the Executive and all our members, for all he has done as president for three years. The gift was a beautiful walking stick made by Bob Wishart of Gisborne. As I said at the time, 'I had no idea how much you have done until I had to do it myself'.
The Executive recently put the production of the Tree Grower out for competitive tender. We received six responses and have re-engaged Julian Bateson and his company Bateson Publishing Limited to continue producing the magazine.
Many of you who attended the conference will have met David Fisken, President of Australian Forest Growers. He has written to thank us for our hospitality and invited NSFFA members to join Australian Forest Growers at their conference in Queensland in 2012. Email national.office@afg.asn.au for details.
National Environment Standards is an issue which is still ongoing but looking less advantageous for the small grower. Well are still in the tent doing battle thanks to Ian Cairns, don Wallace, Gabrielle Walton and Angus Gordon - see the article on page 42.
The Executive has contracted Sam Holmes to carry out a survey of members asking what they value most about the NZFFA. He also plans to contact as many non members as he can to ask them if they have heard of us and why they are not members.
He is also working with the Wellington Branch on a pilot study to identify forest owners on the Kapiti coast using satellite imagery. This is the first part of a plant to identify the approximately 15,000 small forest owners who are not yet part of any group. Their forests are projected to be harvested from 2020 onwards causing a major logistical problem for New Zealand's infrastructure. Hamish Levack has already put this issue on WoodCo's agenda.
With regard to the carbon trading the Executive is considering setting up a structure to aggregate member's carbon, but this is still some way off.
On the web site Dean Satchell has demonstrated how an online members-only database can work. It looks very exciting and will be one way we can disseminate information from Future Forest research and others. The accuracy of our member's email addresses is critical to this so we are trying to re-design the subscription form so that members notice and check that their email details are correct.
Thank you to the Waikato branch for again running a stand at Mystery Creek Field Days, especially Murray Downs who did most of the organising. Also thank you to Woodmetrics whose stand we shared.
I am pleased to announce the opening of a new branch - the Farm Forestry Timbers Branch. This is to be a nationwide branch which will allow associate members, such as sawmillers, who want to be part of Dean Satchell's work in getting alternative timbers admitted to the building codes.
Balclutha conference 2012
Next year's conference is in Balclutha. They have a very interesting programme in place so save the 11 to 15 April 2012 for another great get together.
(top)