---
Advertisement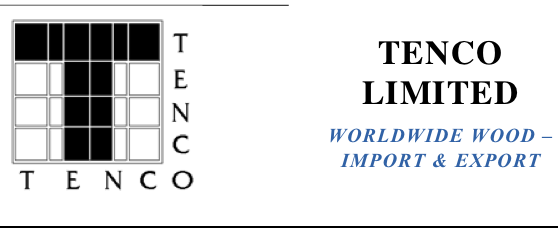 About Tenco
Tenco is one of New Zealand's largest exporters of forest products. We have built to this position since 1991 when the company was set up to export lumber to growing Asian export markets. Experience and reputation count; from small beginnings Tenco has become the largest independent exporter of New Zealand lumber and New Zealand's 4th largest log exporter. Tenco has a regular shipping program of their own log vessels and in combination with these and other ships currently calls at 7 New Zealand ports (5 North Island and 2 South Island).
Tenco buys standing forests. Tenco currently has a number of forests which they purchased at harvestable age to log over a number of years for export and domestic markets. Tenco also regularly buys smaller tracts of forest to harvest immediately or immature forests to hold until harvest time. Tenco is interested in broadening the base of owners from whom it purchases forests and stands of trees. A deal with Tenco is a certain transaction. The owner and Tenco will agree on a value of the tree crop and then Tenco will pay this amount to the owner either in a lump sum amount or on rate per volume unit out-turn from the forest depending on the nature of the tree crop.
Tenco knows there are a lot of farmers who have trees that are close or ready to harvest and will be asking themselves how they should proceed with the sale of their trees. For some farmers the kind of certain transaction with money in the bank could well be appealing. Tenco is actively interested in buying harvestable forests or trees from areas including all the North Island (except the Gisborne and East Coast districts) and Nelson & Marlborough in the South Island .
If you own a forest in this area (16 years and older) and are ready to enter into this kind of agreement Tenco is interested to develop something with you.
Please contact: Josh.Bannan@tenco.co.nz
Work: +64 7 357 5356 Mobile: +64 21 921 595
www.tenco.co.nz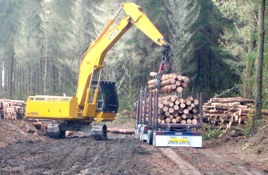 NZFFA Member Blogs
Any member of NZFFA can set up their own blog here, just ask Head Office to set one up for you and join the ranks of our more outspoken members...
You can either publish your blogs yourself, or email a document to head office for publishing.
---
---
Recent blogs:
Wink Sutton's Blog
Tuesday, August 29, 2017
Both the Labour and the Green political parties are considering a capital gains tax. Calculating the capital gains on property, shares or other products may appear to be relatively simple. However, calculating the capital gains on a forestry investment is virtually impossible.
Over a 25 to 30-year rotation the inflation adjusted price per cubic metre may fall, but because of forest growth, the return will actually increase. It is very difficult − almost impossible − to determine what proportion of the increase in value can be attributed to forest growth and which should be attributed to a change in the price per cubic metre.
How are any capital gains to be assessed? Not all plantations have similar costs. A farmer may plant and tend a plantation on their farm, but keep no record of when or how much was actually spent. On the other hand, a forestry company may have maintained good records of actual costs but have no record of overhead costs.Will the basis of any calculations be the same? If it is not, then any calculation must be inequitable. In addition, over what period is the capital gain to be assessed?
In 1964 I was a forestry university student in England. My degree included an extra course in forest taxation. The then UK Labour Government was proposing to introduce a capital gains tax. Before details of the tax were announced we had a discussion in our class on how a capital gains tax might be applied to forestry.We conclude there was no way the tax could be applied fairly.When details of the capital gains tax were finally announced, forestry was excluded.
In the late 1980s our finance minister, Roger Douglas, seemed convinced that forestry investments were being inadequately taxed. As I understood his intentions, he was proposing to tax forest owners yearly on how much their forest had increased in value over the last year.This ignored the fact that forest owners may have no plantation income until eventual harvest.
In discussion with him I pointed that under such a tax scheme no one would invest in New Zealand plantations. Investors would move to countries such as in South America. His response, as I recall, was that his proposal was logical and let investors go to South America. Fortunately, Douglas's forest tax scheme was never implemented.
---
---
Dean Satchell's blog
Monday, July 10, 2017
What do you know about "Determinations"? Well... Determinations are best described as judgements made by MBIE where disputes arise between the Building Consent Authority (BCA) and those undertaking building work. BCA's must accept compliance where the building work is an "Acceptable Solution", such as when using materials complying with the standards referenced in the building code. However, where building work doesn't "fit" within these constraints (such as using materials that are not specified in the standards) the owner has to apply for an "Alternative Solution".
Last year an application was made to Marlborough District Council for specifying NZ grown European oak for flooring, floor joists and beams in the owners dwelling. This was an Alternative Solution because oak is not a species listed in NZS 3602 "Timber and Wood-based Products for Use in Building". MDC rejected the application because they contended that they didn't have enough information on the durability of European oak for use in internal applications.
Yep, true...
The owner had to supply a whole lot of information on the natural durability of oak to MDC, for use in a dry internal environment. Now, keep in mind that the natural durability of oak is the stuff of legends and is based on many centuries of use as a structural timber. And yes, this is a true story, MDC declined the consent because they asserted that the applicant didn't supply enough information on durability.
The information supplied included:
A paper published in the New Zealand Journal of Forestry: "Durability of New Zealand grown timbers"
Information about oak indicating the timber is classified as "Durable".
Email correspondence from a Scion Research scientist saying "results indicate that the heartwood has a durability rating of 2 (durable) in ground contact. The heartwood is generally regarded as durable - very durable in Europe hence there should be no problem with it being used for framing timber or for flooring."
The owner was forced to apply to MBIE for a Determination to sort out this mess. They just wanted to use oak timber in their house!
What was in question was the durability in a dry internal environment. The Determination is eight pages long and is all very official, but concludes that "New Zealand grown European oak in its proposed use as flooring, floor joists, posts and beams in an internal double-height space in the building will meet the requirements of the Building Code with respect to Clause B2 Durability."
Unfortunately, next time a BCA declines an application to use oak for similar applications, the owner will need to go through this process all over again, because this Determination only applies to that one house - Determinations are conducted on a "case-by-case basis".
Is there a solution to this mess, where "alternative" species are no longer relegated to the realm of "Alternative solutions", so that ignorant BCA's no longer get away with being completely unreasonable? Did you know that laying a blackwood floor currently requires an Alternative Solution and is open for rejection by your local BCA?
We need to make it easier to use specialty timbers in building work where they are well suited. This is why I'm representing Farm Forestry Timbers on the NZS 3602 committee "Timber and Wood-based Products for Use in Building".
---
---
Disclaimer: Personal views expressed in this blog are those of the writers and do not necessarily represent those of the NZ Farm Forestry Association.