---
Advertisement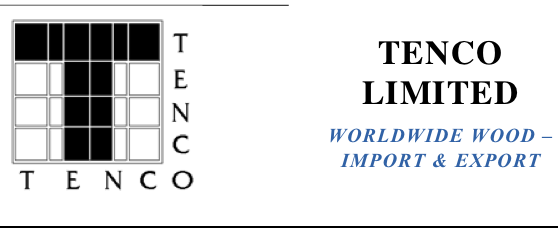 About Tenco
Tenco is one of New Zealand's largest exporters of forest products. We have built to this position since 1991 when the company was set up to export lumber to growing Asian export markets. Experience and reputation count; from small beginnings Tenco has become the largest independent exporter of New Zealand lumber and New Zealand's 4th largest log exporter. Tenco has a regular shipping program of their own log vessels and in combination with these and other ships currently calls at 7 New Zealand ports (5 North Island and 2 South Island).
Tenco buys standing forests. Tenco currently has a number of forests which they purchased at harvestable age to log over a number of years for export and domestic markets. Tenco also regularly buys smaller tracts of forest to harvest immediately or immature forests to hold until harvest time. Tenco is interested in broadening the base of owners from whom it purchases forests and stands of trees. A deal with Tenco is a certain transaction. The owner and Tenco will agree on a value of the tree crop and then Tenco will pay this amount to the owner either in a lump sum amount or on rate per volume unit out-turn from the forest depending on the nature of the tree crop.
Tenco knows there are a lot of farmers who have trees that are close or ready to harvest and will be asking themselves how they should proceed with the sale of their trees. For some farmers the kind of certain transaction with money in the bank could well be appealing. Tenco is actively interested in buying harvestable forests or trees from areas including all the North Island (except the Gisborne and East Coast districts) and Nelson & Marlborough in the South Island .
If you own a forest in this area (16 years and older) and are ready to enter into this kind of agreement Tenco is interested to develop something with you.
Please contact: Josh.Bannan@tenco.co.nz
Work: +64 7 357 5356 Mobile: +64 21 921 595
www.tenco.co.nz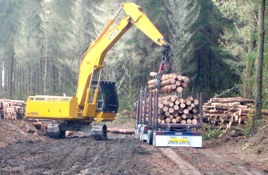 NZFFA Member Blogs
Any member of NZFFA can set up their own blog here, just ask Head Office to set one up for you and join the ranks of our more outspoken members...
You can either publish your blogs yourself, or email a document to head office for publishing.
---
---
Recent blogs:
John Purey-Cust Ponders
Thursday, May 25, 2017
I was encouraged to read in a recent Southland Times that living in a wooden house gives health benefits. The reporter's name (Natalia Didovich) sounds Russian and Russians like wood, and the source of her information was a report put out by "The Planet Ark Environmental Foundation". I must call up Mr Google and explore further.
I have, and found an Australian environmental group strongly in favour of wood, 'responsibly produced' (for which I read 'plantations included') and illustrated with attractive pictures of wood based architecture. Take a look – maybe I am biased, living in a Lockwood house.
Moving on. A month ago I joined a group going up to a field day on Berriedale, a property south of Waihola. It was a bright sunny day, a good audience well mixed by age and occupation, and open and welcoming hosts David and Helen Vollweiller, on a sheep property with trees and natural manuka in the gullies.
And there lies the first question. Someone referred to the trees as a good use for 'unproductive land'. Force of pastoral habit speaking perhaps because by the well tended, healthy and vigorous appearance of the plantings (mostly radiata, with some macrocarpa, douglas fir and eucalypts) the gullies are very productive, though perhaps not for sheep.
Then 'Markets' arose when we were at a stand of Euc nitens. There the voice of the sawmill supply chain spoke – how to get a sufficient log supply for a good mill run of the unconventional and how do we find a buyer for the sawn product? The answer is simple – often we don't.
Radiata and douglas fir are simple – an established chain of mills and markets, consultants and log buyers - but volume is still important and farm foresters are usually not so big. For other species something different is needed and I hark back to John Wardle's Woodside. His radiata goes through established channels into an established market, log quality compensating for a small harvest yield, but his beech, for which there is no log market, he saws himself on a portable mill and finds his own market for the sawn timber. It is a lesson that I only appreciated quite recently, conveniently too late to do much about it, my androscoggin poplars being in mind. The sawmillers and the log marketers speak for the world they know, the present, now. That is not necessarily the world farm foresters live in, and we have to allow for that.
Economic woodlot size has been questioned too – but what is too small? The answer for radiata, providing there is quality (for which I read pruned and thinned) and good access, is 'pretty small'. Again I hark back to Woodside – a sustained yield of radiata logs from 27.5 hectares – and there are other examples, in the latest (February) Tree Grower and in the Farm Forestry Members Newsletter no. 97 (also February).
The Tree Grower article ('A harvest result to confound the experts') describes the result of harvesting a one hectare block of 26 year old radiata pine – nett income $57,669, of which pruned logs (55.5% by volume) produced 78% of sale value. A nett annual stumpage of $2,218.
It seems that the owners have planted a hectare a year on each of their two farms and this was the oldest and first to be felled.
The Southland Farm Forestry Newsletter article ('Good forest management decisions yield spectacular financial outcome') describes the harvesting of two blocks (24 and 25 year old) of radiata totalling 8.6 hectares. The results work out at a nett stumpage per hectare of $61,430, or annually $2,507. It is mentioned that all the pruned logs went to local mills.
A good subject for a local field day – find a member who contemplates planting radiata and have an on-site discussion of the choices available – seedling types, silvicultural regimes, final crop objectives, and yes, etc.etc.
In both cases you can find more detail in the relevant publications, which all members of Farm Forestry will have. And logging machinery gets smaller too. See the tractor mounted winch used by Roger May (FebruaryTree Grower) and note his comments on sawing 'unsaleable' species
---
Denis Hocking's blog
Sunday, May 21, 2017
At a couple of recent conferences we have had speakers urging higher stocking rates to increase total recoverable volume and returns from plantations. A recent paper by John Moore & other Scion researchers suggests an optimum stocking rate, using best genetics, of around 600 sph.
However I think this "recipe" is rather simplistic. First note that as the author state this is suggested for unpruned, "structural" regimes where volume, straightness and branch size/habit are the key determinants.
For pruned regimes diameter is also important. At this year's conference harvesting day, Peter Martin from Waverley Sawmills emphasised this, showing some planks through several pruned logs. What he is after is a wide sheath of clearwood, but he also pointed out that small diameter, pruned logs have a much higher proportion of low value defect core than larger diameter logs with similar sized defect cores. Consider two 6.1 metre logs, one with an sed of 35 cm. and an average diameter of 40 cm., the other 45 cm. sed and an average diameter of 50 cm. If both logs have defect cores of 20 cm. the smaller log is 25% defect core while the larger log is 16% defect core. With 25 cm. defect cores the figures are 39% and 25%. Add in the losses to outside slabwood and sawdust plus extra handling costs with small logs and you can see why he wants large diameter pruned logs - he has less of this expensive waste wood. This translates into lower stocking rates for the plantations. Note though that while Waverley can handle logs up to 120 cm. in diameter, many other sawmills are limited to 90 and even 85 cm..
So there are advantages for structural regimes in having high stocking rates for maximum volume and for pruned regimes in having lower stocking rates and larger diameter trees. What seems to be missing from the debate is recognising the versatility of radiata pine. If we could get high productivity from lower stocked stands without excessively large branches we could get the best of both worlds. And perhaps we can.
In the 1980s, in response to Rogernomics, I started production thinning my teenage pine plantations to generate an early cash trickle. At the time FRI/Forest Research was advocating 200 sph for pruned regimes, but I carried on and thinned down to 100 – 150 sph.
In 1992 Forest Research installed a series of permanent sample plots (PSPs) to measure performance at these "very low" stocking rates. The results were interesting. Eight PSPs were measured for between 3 and 8 years (2 to 7 increments). Stocking rates ranged from 90 to 133 sph. on sand dunes and flats that had rather modest site indices between 22.8 and 29.4. This was before the introduction of the P300 productivity index. The average
annual volume increment, the amount of wood added each year on these plots, was a very respectable 25 cubic metres per hectare with a range of 16 to 30. And this was with paleolithic 1963 to 1970 genetics.
This increment is exactly the average measured by John Moore et al. for post 1975 sites measured round the country 15 years later at higher to much higher stocking rates. Certainly they measured some sites with annual increments up to 40, and one near Hawera at 60 m3/ha./year, possibly some top land that had escaped from dairying.
There were some other pluses for these stands of mine. The early confinement meant good branch control on second and third logs while continued good diameter increments through their 20s meant these trees had a higher proportion of the stiffer, denser, adult wood compared to the lower density, unstable, juvenile wood contained in the first 10 to 12 to 15 growth rings. (Note we are not talking pruning defect cores here, juvenile wood is an undesirable but inevitable feature of radiata pine's early, annual growth rings.) The downside was that recovered volumes at harvest were a modest 350 – 500 m3/ha. Since they were still adding plenty of valuable wood I should perhaps have left them longer than the 28 to 31 years they had.
So what do I see as the lessons here?:
Radiata pine is a versatile species that responds very well to thinning, with remaining trees picking up much of the growth lost by removing some, perhaps many, of the original trees. Wink Sutton says his early silvicultural trials demonstrated that this endearing feature of radiata pine was not shared by most other forestry species, though I would claim that the cypresses also respond well.
The timing of the thinning is important. Thin too early and the trees will branch heavily, downgrading the second and third logs; thin too late and there will be insufficient green crown to maintain productivity and the trees don't seem to grow new crown as vigorously. I have found thinning in the teens, 13/14 to 20, perhaps early 20s, has worked well.
Production thinning is not an option on many sites and is not a big cash generator. However it comes early and certainly pays all my establishment and silvicultural costs, with quite a bit left over in years like this.
I would add the comment that you shouldn't look for recipes for silviculture; rather you should understand the principles and trade-offs and manage your trees in a manner appropriate for your situation.
Comments please!!!!
---
---
Disclaimer: Personal views expressed in this blog are those of the writers and do not necessarily represent those of the NZ Farm Forestry Association.