---
Advertisement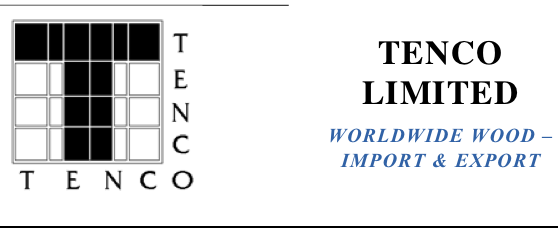 About Tenco
Tenco is one of New Zealand's largest exporters of forest products. We have built to this position since 1991 when the company was set up to export lumber to growing Asian export markets. Experience and reputation count; from small beginnings Tenco has become the largest independent exporter of New Zealand lumber and New Zealand's 4th largest log exporter. Tenco has a regular shipping program of their own log vessels and in combination with these and other ships currently calls at 7 New Zealand ports (5 North Island and 2 South Island).
Tenco buys standing forests. Tenco currently has a number of forests which they purchased at harvestable age to log over a number of years for export and domestic markets. Tenco also regularly buys smaller tracts of forest to harvest immediately or immature forests to hold until harvest time. Tenco is interested in broadening the base of owners from whom it purchases forests and stands of trees. A deal with Tenco is a certain transaction. The owner and Tenco will agree on a value of the tree crop and then Tenco will pay this amount to the owner either in a lump sum amount or on rate per volume unit out-turn from the forest depending on the nature of the tree crop.
Tenco knows there are a lot of farmers who have trees that are close or ready to harvest and will be asking themselves how they should proceed with the sale of their trees. For some farmers the kind of certain transaction with money in the bank could well be appealing. Tenco is actively interested in buying harvestable forests or trees from areas including all the North Island (except the Gisborne and East Coast districts) and Nelson & Marlborough in the South Island .
If you own a forest in this area (16 years and older) and are ready to enter into this kind of agreement Tenco is interested to develop something with you.
Please contact: Josh.Bannan@tenco.co.nz
Work: +64 7 357 5356 Mobile: +64 21 921 595
www.tenco.co.nz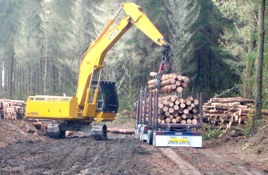 NZFFA Member Blogs
Any member of NZFFA can set up their own blog here, just ask Head Office to set one up for you and join the ranks of our more outspoken members...
You can either publish your blogs yourself, or email a document to head office for publishing.
---
---
Recent blogs:
Chris Perley's Blog
Monday, November 27, 2017
If the speech summary of Federated Farmers President Katie Milne is anything to go by, the farming lobby group needs a bit of radical thinking. Ms Milne effectively laid down a challenge to the government to allow land use to continue as before. No change. "This is what we do. There is no other way." All our past senseless Lincoln-borne industrial maximise-production mediocrity, where each failure is rationalised using selected metrics as justification to stay on the treadmill.
Katie Milne's rhetoric was wrapped up in clichés of "certainty," "properly thought through," "solid evidence," "sound analysis" and "the business of farming". Many of us bridle at those so-often poorly thought through, unsound and empty phrases. And life isn't certain. We can either delude ourselves that it is and strive to develop some soulless machine of perfect fragility – or we build those capacities that make us resilient within our communities, enterprises and farm landscapes. Resilient to inevitable change; the drought, the flood, the fertiliser price leap, the commodity price crash.
Resilience and scope are the new paradigms, replacing fragile commodity and the delusion of factory scale efficiencies.
Her comments that the governments recent decision not to permit mining on DoC land as "a surprise announcement and policy made on the hoof," beggars belief. If that comes as a surprise, so I would presume will be the next drought.
The currently prevalent view dominating all the discussion within land use is to make us all cogs of course; all 'efficient' producers of lots and lots of cheap stuff on bigger and bigger land holdings run like corporate businesses, processed though large centralised factories, to "feed the world." And, naturally, without having to worry about things like water pollution, climate change or the effects of those trends on community and local economy. The mechanical construct will support the delusion of certainty.
Let the treadmill keep spinning, ever faster. Never think of getting off.
Where does "evidence-based" fit within that particular model? There is no 'objective' framework outside a particular worldview, a paradigm gold fish bowl where the fish don't see the water within which they swim. If Katie Milne's comments are anything to go on, Federated Farmers are still very much in the economies of scale, cheap production paradigm dominated by corporate and colonial thought. With all land rightfully open to extractive practices — including DoC – so never mind building creativity and realising a world where healthy commerce, community and environment can co-exist.
Federated Farmers need to change their water. The stagnant backwater of thought over which they preside is part of the reason their membership is dropping. They do not represent the viewpoints of all farmers, for which we ought to be eternally grateful.
Their corporate view of farming is a culture in crisis. It isn't working. We face vulnerabilities in our markets and our business structures because discerning markets want safe, quality food. Our farms are aggregating, farm families are leaving, real prices are in long-term decline, our large processors lack imagination, we marginalise the 'scope' within our landscape systems, the potential of our marketing structures, the creativity of our people and the value potential of our processing chains. A focus on scale 'efficiencies' destroys our potential to reduce costs, increase enterprise options and provide the market narrative to dictate a premium price.
In the light of our potential future, Ms Milne's comments that "there are very limited mitigation measures farmers could take," is very far off the mark. Let us be specific. A farm can mitigate green house gases by reducing energy inputs particularly of nitrogenous fertilisers – many of which are at levels far above optimum profit and risk – and by building soils, establishing wetlands and adding woodlands. We can do this for climate change and make more profit and lower risks and lower costs and increase enterprise potential and enhance the environment and provide the narrative for market premiums. Think scope, not scale. Think systems, not machines. Think knowledge intensive, not energy intensive. Think soil systems, not hydroponics.
Of course, many will see that as "not what we do," perhaps even a bit hippy or greenie.
And that is the problem. New ideas that fundamentally challenge the structure of that faith in the "feed the world ever cheaper" mythology, with all its wariness of a tree or a wetland spoiling the monochromatic symmetry of grass, are marginalised.
It is not the potential within our agricultural landscapes and enterprises that is limiting, it is the dominant mindset within land use that we must only think and act as we have always done.
Accepting a little uncertainty would go a long way.
Chris Perley
Thoughtscapes
Chris Perley is an affiliated researcher at Otago University's Centre for Sustainability with a governance, research, management and policy background in provincial economies, rural communities and land use strategy.
---
Wink Sutton's Blog
Sunday, November 19, 2017
Wink Sutton, New Zealand Tree Grower November 2017.
Indigenous forests are living ecosystems. In untended indigenous forests the total standing volume usually only varies by a small amount. Although old trees die, fall over and rot on the forest floor, any volume loss is soon made up by the growth of the remaining trees. If trees did not decay an indigenous forest which survived a thousand years would have a thousand year's of wood accumulated on the forest floor. The gap in the canopy allows more sunlight to reach the forest floor. This sunlight facilitates natural regeneration.
For several centuries foresters in the European indigenous forests have successfully practised selective harvesting. Trees are harvested before they die naturally. As well as providing more crown space for trees that remain, the wood harvested is sold to provide income and to ensure that indigenous wood is available to local wood users. Similar management systems are now practised in indigenous forests around the world. Such a forest management system for our indigenous forest was proposed by the first professional forester to comment on our forests − Captain Innes Campbell Walker in his report of 1877.
Are New Zealand's indigenous forests so unique and so fragile that they cannot be selectively harvested? If our indigenous forests are unable to be selectively harvested our forests must be the exception, as most of the world's forests can be. Because almost all indigenous forests have been transferred to the Department of Conservation and as such ownership generally prohibits any harvesting, the only selective harvesting possible is in the small area of privately owned indigenous forests. Selective forest management in podocarp forests was trialled in the 1960s and 1970s by the former Forest Service but, because selective harvesting was portrayed as being destructive, such trials were stopped with the transfer of most of our indigenous forests to the Department of Conservation. Although the general public is largely unaware, there are at least two examples of such systems being successfully applied in New Zealand's beech forest.
Pressure from politicians and environmentalists stopped further selective harvesting trials in our indigenous forests. The trials that were established were successful. Now it is difficult to distinguish those areas that were selectively harvested from those areas that were left untouched.
Foresters, politicians and environmentalists want the same objective − healthy indigenous forests. Foresters want to responsibly manage some of our indigenous forests to provide a return as well as access to the indigenous timber. Foresters have been wrongly portrayed by publicity seeking environmentalists, politicians and much of the media as forest destroyers, which clearly they are not.
The Department of Conservation controls about a third of New Zealand's land area but is prohibited from harvesting indigenous trees. This deprives itself of any financial return as well as depriving the public access to indigenous timber – fallen trees are just left to rot on the forest floor. As the Department of Conservation is grossly under-funded, responsible selective harvesting of some of our indigenous forests could go some way to providing income as well as providing New Zealanders with access to indigenous timber. Responsible harvesting could be done, as it is in France, Germany and Switzerland for example, without any loss of the recreational, scenic, biodiversity or other forest values.
---
---
Disclaimer: Personal views expressed in this blog are those of the writers and do not necessarily represent those of the NZ Farm Forestry Association.