---
Advertisement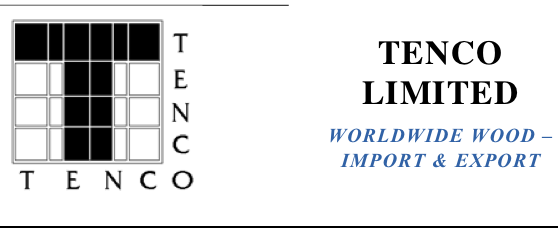 About Tenco
Tenco is one of New Zealand's largest exporters of forest products. We have built to this position since 1991 when the company was set up to export lumber to growing Asian export markets. Experience and reputation count; from small beginnings Tenco has become the largest independent exporter of New Zealand lumber and New Zealand's 4th largest log exporter. Tenco has a regular shipping program of their own log vessels and in combination with these and other ships currently calls at 7 New Zealand ports (5 North Island and 2 South Island).
Tenco buys standing forests. Tenco currently has a number of forests which they purchased at harvestable age to log over a number of years for export and domestic markets. Tenco also regularly buys smaller tracts of forest to harvest immediately or immature forests to hold until harvest time. Tenco is interested in broadening the base of owners from whom it purchases forests and stands of trees. A deal with Tenco is a certain transaction. The owner and Tenco will agree on a value of the tree crop and then Tenco will pay this amount to the owner either in a lump sum amount or on rate per volume unit out-turn from the forest depending on the nature of the tree crop.
Tenco knows there are a lot of farmers who have trees that are close or ready to harvest and will be asking themselves how they should proceed with the sale of their trees. For some farmers the kind of certain transaction with money in the bank could well be appealing. Tenco is actively interested in buying harvestable forests or trees from areas including all the North Island (except the Gisborne and East Coast districts) and Nelson & Marlborough in the South Island .
If you own a forest in this area (16 years and older) and are ready to enter into this kind of agreement Tenco is interested to develop something with you.
Please contact: Josh.Bannan@tenco.co.nz
Work: +64 7 357 5356 Mobile: +64 21 921 595
www.tenco.co.nz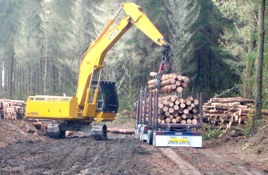 NZFFA Member Blogs
Any member of NZFFA can set up their own blog here, just ask Head Office to set one up for you and join the ranks of our more outspoken members...
You can either publish your blogs yourself, or email a document to head office for publishing.
---
---
Recent blogs:
John Purey-Cust Ponders
Monday, February 09, 2015
I came from Great Britain to New Zealand, to a job in the NZ Forest Service, in January 1962. I left a densely populated country where the original forests were gone but wood was still king and I came to a country where one kind of forest, complicated and ancient, was still the enemy and being replaced by a more simple, more understandable one for which there was as yet little market.
My previous boss (in East Anglia) had told me "We live within 50 miles of 10 million people – we can sell anything", and we could – oak for historic buildings damaged in the war and new motorway fencing, lime for beer barrel bungs, poplar for truck decks, fruit baskets, and brewery shovels, larch for fence posts and fishing boat hulls, Spanish chestnut as 'oak', elm for coffins, sycamore, beech and walnut for the furniture trade, and so on – I don't recall a species that we failed to uncover an existing market for.
Apart from specimen trees conifers were left to the UK Forestry Commission or imported from Scandanavia, and a matter of general public contempt. There was little concept of 'native' tree species (only three native conifers, Scots pine, yew and juniper) and a long and vigorous history of introductions, going back at least two thousand years to the Romans.
The prime object of management of private woodland was pheasant shooting, an occupation closely tied to social status. Pheasants are a woodland bird.
I arrived at a time when New Zealand's exotic plantation cut was just rising to equal the cut from native forest, helped by the government demonstration mills at Conical Hill and Rotorua. The demand was domestic and the market heavily restricted by bureaucratic methods of sale. Farm forestry was just beginning but the general attitude still saw timber sales as a minor part of farm development.
I was fortunate in my early postings to places where there were State plantations covering the range of New Zealand's forestry history - first year in Canterbury at radiata-only Balmoral (a riverside boulder bank expressing the then rural attitude to the limitless bounds of lands fit for farming) and Hanmer, an older plantation. I lived in the Hanmer Forest camp (where one night the sky turned green, the atmospheric effects of an H bomb test). Hanmer had large blocks of Corsican and a poor strain of ponderosa pine, larch and some Douglas fir and radiata pine.
Balmoral had suffered a major fire some years before and management was dominated by fears of another. The priority at Hanmer was to provide work for seasonally unemployed freezing workers, mostly by poisoning (girdling by axe and ammonium sulphamate or 'ammate' in the cuts) stands of ponderosa pine prior to under planting with Douglas fir and poison thinning densely stocked Corsican pine.
I moved on to a year in the mill at Conical Hill followed by four years in the Tapanui District. The local plantations went back to the 1890s which was why Conical Hill mill had been built there just after WWII. From memory it cut mostly unpruned radiata and some Corsican pine.
There was also a new private CCA pressure treatment plant for fencing material attached to a neighbouring private sawmill. The prevailing fence post of the time was concrete so the new wooden posts (mostly Corsican) were greeted with enthusiasm, with the peculiar exception of the local Forest Service District Ranger. To him the market definitely didn't rule; fence posts were concrete and ever more should be so. His office and mine shared a common chimney so I shared all the discussions between him, the local mill owner and the Conservator, called in to adjudicate. Eventually the treatment plant won.
The big issues of the time were grading rules for sawn plantation timber, silvicultural regimes for pruning and thinning, and the start of the log export market down here in the mid1960s.
The grading rules required endless mill studies at Conical Hill and elsewhere and later on became tied in with the development of the silvicultural regimes needed to produce the desired grades. These heralded the end for Corsican and ponderosa pine and larch which disappeared from planting, defined Douglas fir as a structural timber which didn't need pruning, and radiata pine as the future jack of all trades.
Ponderosa at first ranked highly under the new rules because of its predominance of tight green knots. It lost that grading reputation on the green chain – sawn timber breaking at the knot under its own weight.
The weight of forestry history fell rather differently on the rest of Otago. It had one 'old' plantation forest, Naseby, and a growing area of post war planting nearer the coast. Part of the NZFS Southland Conservancy, the Otago ranger district's peculiarity was to have an extremely aggressive and capable university trained forester as its district ranger – Keith W Prior.
That broke the rules of the hierarchy as rangers usually rose through field experience or had 'sub-professional' departmental training, and traditionally occupied territorially responsible positions up to the rank of conservator of forests. So Keith's position aroused resentment, added to by the fact that while he had primary and tertiary qualifications he had no secondary ones, having left school early to take up an apprenticeship with the Auckland tramways department and pursuing a rehab forestry degree after the war.
From time to time he would allow the Otago Daily Times to misinterpret his position as the Conservator of Forests, Otago, causing eruptions in Invercargill. He once told me that an Auckland tram contained the wood of 40 different species of tree, and that if any special tools were required for the job it was up to the tradesman to make them. We owe much of Otago's plantation forest estate to Keith.
---
Denis Hocking's blog
Sunday, December 21, 2014
On his return from the Climate Change Conference in Lima, earlier this month, Climate Change Minister, Hon. Tim Groser claimed that New Zealand was in a difficult position because it had "no low hanging fruit" for reducing greenhouse gas emissions (interview on Morning Report). Many would disagree with this claim, certainly regarding net emissions. And many of these dissenters will be foresters.
It is generally acknowledged that New Zealand needs more forest and woody vegetative cover to offset another of our serious environmental problems, namely soil erosion. This is seen in programmes such as the East Coast Forestry Programme, the Horizons SLUI project and the Government's Hill Country Erosion Fund. LandCare Research has estimated that there is close to one million hectares of hill country that still needs forest or some form of tree or shrub cover to mitigate accelerated soil erosion which is stripping topsoil (more than 30 million tonnes per year) and clogging many of our rivers. But tree planting on this highly erodible country also offers the chance for major carbon sequestration, and thus reduced net emissions, from this land. A million hectares of average productivity radiata pine could offset at least 90% of total agricultural emissions for 30-40 years. I would dread the thought of all this land being planted in radiata pine but a combination of pine, other production species, native regeneration, spaced plantings of poplars, etc. could still offer major carbon sequestration while tackling this other problem of accelerated soil erosion.
In theory the Emissions Trading Scheme should be able to achieve these ends, but the present Government has gutted the ETS and destroyed any confidence that it can be relied on to assist forestry. New forest plantings have dropped to their lowest levels in 50 years since the introduction of the ETS in 2008 and net planted, forest area has reduced by 3% since 2003. The ETS seems to have had the opposite effect to what was intended. We need other mechanisms.
Carbon sinks are, of course, only temporary measures and will eventually fill. However by using the wood from forests for structural use through to energy, the country could permanently reduce its carbon footprint. There are a number of exciting, new wood technologies that are allowing construction of innovative, multi-story, wooden buildings, though depressingly few of these are in New Zealand.
There will also be people who would question the commercial wisdom of turning more sheep and cattle pastoral land into forest. But the statistics show that average, commercial forestry generates twice the export earnings per hectare of average sheep and beef land. Over the period 2008-12 forestry generated, on average $2,144 of export earnings per hectare (fob value of forest products) compared to approx. $1100 per hectare of export earnings from sheep and beef (fob value of all meat products plus wool though woollen products can be difficult to identify). Dairy was comfortably ahead at over $5,000/ha.
At the on-farm level commercial decision making tends to be distorted by our excessively high land prices, which ensure average returns of less than 3% for sheep and beef farming. This ensures short term thinking and a need to generate quick cash, rather than the longer term profitability of forestry. In addition, access problems and costs of logging can undermine returns on some sites, especially for small blocks.
Still, a recent study of 84 woodlot sales showed average returns of over $20,000 per hectare representing around $700-1,000 per hectare per year. Compared to average gross margins of around $100 per stock unit for sheep and beef, and assuming the owners, quite rationally, put the trees on their poorer land with perhaps 5 stock units per ha. carrying capacity, this represents a good return. For quite a few of us, forestry on our poorer land is generally more profitable than livestock on our better land.
So contrary to Mr Groser's claims, I see a lot of "low hanging fruit" in our climate change response. And what's more it's low hanging fruit that offers a win, win, win option. I would regard it as too good to turn down.
---
---
Disclaimer: Personal views expressed in this blog are those of the writers and do not necessarily represent those of the NZ Farm Forestry Association.