---
Advertisement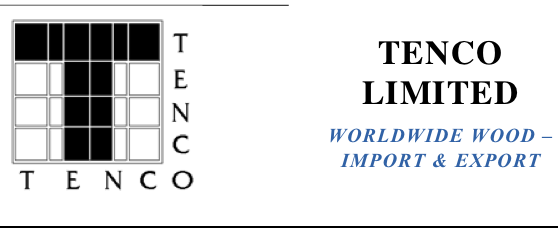 About Tenco
Tenco is one of New Zealand's largest exporters of forest products. We have built to this position since 1991 when the company was set up to export lumber to growing Asian export markets. Experience and reputation count; from small beginnings Tenco has become the largest independent exporter of New Zealand lumber and New Zealand's 4th largest log exporter. Tenco has a regular shipping program of their own log vessels and in combination with these and other ships currently calls at 7 New Zealand ports (5 North Island and 2 South Island).
Tenco buys standing forests. Tenco currently has a number of forests which they purchased at harvestable age to log over a number of years for export and domestic markets. Tenco also regularly buys smaller tracts of forest to harvest immediately or immature forests to hold until harvest time. Tenco is interested in broadening the base of owners from whom it purchases forests and stands of trees. A deal with Tenco is a certain transaction. The owner and Tenco will agree on a value of the tree crop and then Tenco will pay this amount to the owner either in a lump sum amount or on rate per volume unit out-turn from the forest depending on the nature of the tree crop.
Tenco knows there are a lot of farmers who have trees that are close or ready to harvest and will be asking themselves how they should proceed with the sale of their trees. For some farmers the kind of certain transaction with money in the bank could well be appealing. Tenco is actively interested in buying harvestable forests or trees from areas including all the North Island (except the Gisborne and East Coast districts) and Nelson & Marlborough in the South Island .
If you own a forest in this area (16 years and older) and are ready to enter into this kind of agreement Tenco is interested to develop something with you.
Please contact: Josh.Bannan@tenco.co.nz
Work: +64 7 357 5356 Mobile: +64 21 921 595
www.tenco.co.nz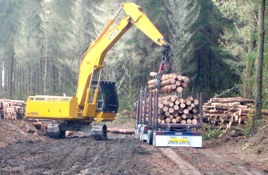 Market Report - August 2017
Log prices remain high and set to continue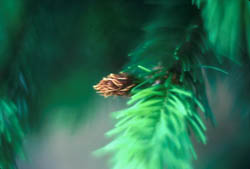 As in my last report, the markets are being boringly repetitive and this is fantastic. For log exports, once again prices have remained mainly unchanged. During the last three months there have been price movements up and down a few dollars, but by mid-July, they were basically the same on a wharf gate basis as they were in April.
However, it is pleasing to see a good range of increases in the domestic segment. This appears to be driven by
a combination of competitor export prices and local demand which has hovered between rampant and exciting. For S grade logs, sometimes called framing grade, good increases have been reported and spot prices can be found outside those in the table if the local mill is expecting to run out of logs.
Here is a summary of the factors which have affected the market over the last three months −
Domestic consumption has continued nationally with some mills reporting unprecedented sales and many struggling for supply
Domestic log prices have increased significantly breaking all previous records
Canterbury demand has softened slightly signalling a saturated supply chain for housing and a swing to retail and industrial construction
China consumption has exceeded all expectations sending a wave of positivity through this important market
There is a very clear slowdown in logs heading to China as Canada and US sawmills target the US housing market
Shipping costs have hit a low and rebounded two to three dollars a cubic metre now hovering in the mid to high twenties
The India economy has gone through demonetisation, tariff imposition and now GST imposition. Following the considerable wailing and gnashing of teeth most commentators are suggesting the Prime Minister of India is on track for sustainable economic growth goals with wood fibre potentially benefitting significantly.
Woodlot harvest results
In the last market report I wrote that I would respond to requests I had from the annual conference suggesting if growers gave the Editor or myself the results of their recent harvest, we would print them. This month, for the first time, are two forest harvest results in the table below. If you really do want this information in the Tree Grower, we are going to need more than two respondents in three months. Please send them in.
Just a reminder. Those sending in harvesting information will remain anonymous and areas ranging from one hectare and greater can be included. Results can be sent to the Editor or to me via the Laurie Forestry Ltd contacts page.
| Approximate location or region | North King Country | North Canterbury |
| --- | --- | --- |
| Distance to export port | 145 km | 128km |
| Distance to domestic markets | Not available | 115km |
| Distance from public road to processing areas | 500 metres | 1 km |
| Logging difficulty | Moderate, ground based | Moderate, ground based |
| Age of trees at time of harvest | 23 years | 31 years |
| Net stocked area harvested | 5.2 hectares | 26 hectares |
| Approximate stems per hectare | 400 | 224 |
| Approximate volume recovered per hectare | 665 tonnes | 582 tonnes |
| Silviculture undertaken | Pruned to 6.5 metres and thinned | Pruned to 6 metres and thinned |
| Nett return per hectare after all costs | $54,868 | $29,472 |
| General overview of quality | Mostly timber belts | Wide spaced good pruned butts mostly lower quality second logs |
China market remains stable
As China runs into the hottest months of the summer, consumption has continued to exceed forecasts and is still reaching up to 70,000 cubic metres a day. Recent news out of China is very encouraging with GDP growth hitting numbers well above forecasts. Revisions by those possessed of an intelligent crystal ball are suggesting the end of year growth reaching back up to 6.6 per cent, above early predictions.This is adding to a mix of confidence and should continue to see softwood consumption rates break previous records for this time of year.
Total log arrivals in China are running at close to two million cubic metres a month after a big slowdown from New Zealand in April and May.As a result, total eastern seaboard inventory has fallen by 1.1 million cubic metres since April currently hovering around 3.5 million cubic metres and falling.
Use of radiata in China
Just in case there are any new readers out there who are wondering what happens to our logs in China and how our wonderful radiata pine logs are used. The staggering fact is that over 70 per cent of the consumption, which means over 50,000 cubic metres a day, are logs being milled into plywood and timber to hold up concrete until it dries in high rise apartment construction. I have seen it first hand and it is inspiring to say the least.
In high rise apartment construction, a new story is added every four to seven days depending on the area involved. Remember also it is a round-the-clock operation, seven days a week. Five day working weeks are rare for China workers.
The first stage is to erect steel work which is not unlike scaffolding but covering the entire floor section. The second stage includes plywood being held in place against the steel work by timber. The final stage is a concrete pour. From what I have seen not a lot of nails are used nor are there large quantities of reinforcing steel.
Regardless of our western prejudices, the construction systems are cheap, very efficient and capable of using lots of our radiata pine. It strikes me that the so-called Auckland housing crisis has a potential solution if developers were able to follow the China model, perhaps with a little more steel reinforcing in the mix.
Better prices for pruned logs
As a matter of record, China A grade prices were reported at US$131 to $133 a cubic metre in the May Tree Grower. Current settlements are in the US$133 to $135 band with the movement in the dollar exchange rate effectively taking away any gains at the wharf gate.
Pruned log prices have firmed ahead of unpruned grades with three to four dollar a cubic metre increases across the market.Again,recovery in this segment looks sustainable with the demand strong. Shipping rates have firmed slightly but continuing to hover in the range US$25 to $27 a cubic metre.The recent plethora of vessels in New Zealand ports after dropping off irrigation pipes and palm kernel has ensured a lid on pricing.
India market continues to be interesting
After demonetisation, which is a fancy word for the removal of the 500 and 1000 Rupee notes from the currency, the revised tariff on logs has settled at 1.4 per cent of CNF value − CNF refers to the landed price in India in US dollar terms. Now Prime Minister Modi has introduced GST and has amazingly survived the experience with veiled unrest not gaining any traction, at least nothing we have heard about.
At a predicted growth in GDP of over six per cent for the next quarter, a stable currency and reforms which are widely tipped to bring India in to a very big economically exciting space it is not all bad news.
India has usually been a 1.1 to 1.2 million cubic metre a year market for New Zealand logs and some commentators are suggesting growth to three million cubic metres by 2020.This market continues to be very much 'watch this space' with several ports in the process of being opened up for the log trade. In the meantime, prices are stable to firm with recent corrections bringing India comparative cargos back in to a similar price space to China.
Domestic market hitting some high notes
The log price tables in this report reflect some of the biggest log price increases seen in the domestic market for many years, probably a record. As at mid-July −
S grade logs up $4 to $25 a tonne
Chip and pulp logs up $2 to $6 a tonne
Postwood logs up $8 to $12 a tonne
There are some big variations and rapidly changing prices at present with some out-of-this-world spot opportunities around the country. It is likely the log price tables will be out of date by the time Tree Grower reaches you in a couple of weeks' time.
One example is a spot price quoted by one of my spies at $150 a tonne for S grade logs landed at the mill. There are stories also emerging out of the North Island of logs being shipped from one port to another to keep sawmills in logs.Another example included multiple loads a day being transported in excess of 300 km to keep sawmills supplied.Watch this space people. It is starting to get really interesting.
Christchurch demand has come off the boil due to a mix of factors. Some are saying housing has reached saturation point for the moment with developers complaining that new house buyers have suddenly disappeared. Some are saying it is winter, do not panic. There is also an apparent swing from domestic to industrial and retail consumption.
However, the love affair with steel and concrete in this segment continues. It is indeed a pity to see these steel, concrete and glass monstrosities rise out of the rubble of the earthquake in the central business district. To a forester they are something like an unsightly behemoth lacking any vestige of wood other than a token here and there − an opportunity lost.
Prices are good, stability in export sales continues and most spoken to are at peace with the world. On the assumption that a couple of world leaders do not come along and muck it up completely, it looks like we can all settle in to the easy chairs in the medium term. Therefore, it has never been more important that the only way forward for climate, country and the planet is to get out there and plant more trees.
Log price table key
Understanding the figures (below)
Domestic prices are per tonne landed "at mill door".
Prices are GST exclusive.
Export prices are per JAS cubic metre landed "at wharf gate".
The absence of data reflects insufficient sales.
Prices above or below those indicated are entirely possible if wood quality exceeds or is below the normal market expectation.
P1 AND P2 grades are pruned logs with a minimum 40cm SED and 34cm SED respectively (note SED = Small End Diameter)
S30 and S20 grades are small branch logs with a minimum 30cm SED and 20cm SED respectively
L30/A30 grades are large branch logs with a minimum 30cm SED
K grade are export logs sold to Korea. KA grade is better grade log with a minimum 30cm SED. K grade are smaller standard multi purpose logs and KI is a large branch large Industrial log.
S30 price for Northern South Island relates to N35 grade
Radiata pine log sales
| | | | | | | |
| --- | --- | --- | --- | --- | --- | --- |
| NZ$ per tonne | North NI | Central NI | South NI | North SI | Central SI | South SI |
| P1 (P36-P38) | 172-192 | 175-190 | 170-180 | 172-180 | 167-175 | 168-180 |
| S30 | 125-145 | 120-132 | 114-122 | 118-124 | 112-118 | 118-124 |
| S20 | 111-115 | 109-115 | - | 107-112 | 94-98 | - |
| L30/A30 | 101-110 | - | - | - | 95-105 | 80-90 |
| Postwood | 82-95 | 90-100 | 82-94 | 72-90 | 90-100 | 82-93 |
| Chip | 54-59 | 48-52 | 46-51 | 45-50 | 48-52 | 44-48 |
| NZ$ per JAS | | | | | | |
| Pruned (P40) | 166-171 | 171-176 | 160-165 | 162-167 | 156-161 | 160-165 |
| Pruned (P30) | 129-134 | 133-138 | 126-131 | 127-133 | 123-128 | 139-144 |
| A grade | 131-136 | 134-139 | 121-126 | 124-129 | 118-123 | 123-128 |
| CS/KS | 124-129 | 128-133 | 116-121 | 118-123 | 111-116 | 117-122 |
| CI/KI | 113-118 | 116-121 | 109-114 | 110-115 | 105-110 | 112-117 |
| Pulp (CIS/KIS) | 107-111 | 112-116 | 102-106 | 101-105 | 96-100 | 102-106 |
Macrocarpa log sales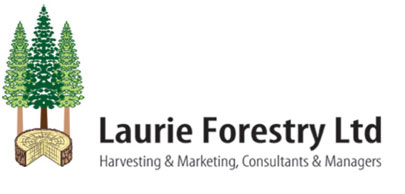 | | | |
| --- | --- | --- |
| Macrocarpa logs | South Island | North Island |
| | Landed at mill door/tonne | Landed at mill door/tonne |
| Pruned Min SED 40cm | $350 - $375 | - |
| Pruned Min SED 30cm | $170 - $190 | - |
| Small branch Min SED 30cm | $145 - $150 | - |
| Small branch Min SED 20cm | $115 - $125 | - |
| Large branch/Boxing/Sleeper | $100 - $110 | - |
| Firewood logs | $65 - $75 | - |
Allan Laurie is the managing director of Laurie Forestry Ltd with over 27 years experience in marketing logs for small to medium growers. www.LaurieForestry.co.nz