---
Advertisement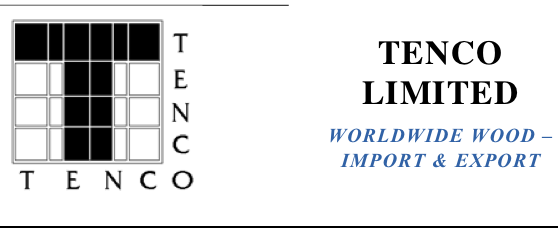 About Tenco
Tenco is one of New Zealand's largest exporters of forest products. We have built to this position since 1991 when the company was set up to export lumber to growing Asian export markets. Experience and reputation count; from small beginnings Tenco has become the largest independent exporter of New Zealand lumber and New Zealand's 4th largest log exporter. Tenco has a regular shipping program of their own log vessels and in combination with these and other ships currently calls at 7 New Zealand ports (5 North Island and 2 South Island).
Tenco buys standing forests. Tenco currently has a number of forests which they purchased at harvestable age to log over a number of years for export and domestic markets. Tenco also regularly buys smaller tracts of forest to harvest immediately or immature forests to hold until harvest time. Tenco is interested in broadening the base of owners from whom it purchases forests and stands of trees. A deal with Tenco is a certain transaction. The owner and Tenco will agree on a value of the tree crop and then Tenco will pay this amount to the owner either in a lump sum amount or on rate per volume unit out-turn from the forest depending on the nature of the tree crop.
Tenco knows there are a lot of farmers who have trees that are close or ready to harvest and will be asking themselves how they should proceed with the sale of their trees. For some farmers the kind of certain transaction with money in the bank could well be appealing. Tenco is actively interested in buying harvestable forests or trees from areas including all the North Island (except the Gisborne and East Coast districts) and Nelson & Marlborough in the South Island .
If you own a forest in this area (16 years and older) and are ready to enter into this kind of agreement Tenco is interested to develop something with you.
Please contact: Josh.Bannan@tenco.co.nz
Work: +64 7 357 5356 Mobile: +64 21 921 595
www.tenco.co.nz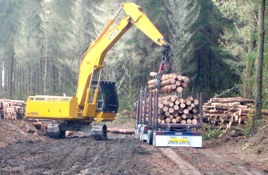 Market Report - November 2017
Log prices – wow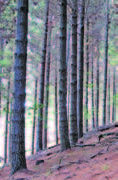 It seems almost amazing that politicians should climb on a 'let's add value' band wagon when forest owners are enjoying the most sustained, stable and highest prices for logs ever recorded. Even more amazingly we have heard misinformed rhetoric about introducing guaranteed supplies to local mills and export log tariffs as well as limitations around overseas ownership of forests.
My suggestion is for some of the noisier ones to band together, buy the forest at the current premium, impose their rules and then sell their forest log by log at a discount to meet the market. What a wonderful investment that would be.
Meanwhile at the forest floor, contrary to the above, common sense is prevailing. Both export and domestic log segments are booming, and it appears the current stability and strength is destined to continue. This month we record virtually no change to export prices comparing with the start and end of the mid-July to mid-October period, perhaps a dollar or two a cubic metre at the wharf gate. During the three months prices moved within a four-dollar band affected by shipping rates and foreign exchange.
The factors affecting the market
The domestic scene has been going from strength to strength with prices improving steadily by two to four dollars across the regions over the three-month period. A summary of the factors which have affected the market over the last three months is as follows −
Domestic consumption is strong, prices continue an upward trend and some mills are struggling for supply
While the main centres of Auckland and Christchurch are off an apparent boil in terms of new house starts, other second tier cities are experiencing significant increases
China softwood log consumption has exceeded expectation at close to 70,000 cubic metres a day across the eastern seaboard
Log supplies to China from New Zealand, Australia, Pacific north west and Russia have been pretty much in step with consumption resulting in a stable inventory
Shipping costs have been a source of wailing and gnashing of teeth for exporters with costs increasing toward the high US$20s a cubic metre
The India log trade is still struggling with the imposition of GST and log tariffs which means log buyers have to now fund up to 23 per cent of the value of their cargo before discharge.
Domestic sales strong
As in my last report, S grade logs destined for structural end use have continued to be the strongest in terms of price trend and demand. Over the last three months, the overall upward rise in S30 grade logs, with a minimum small end diameter of 30 cm, is two to four dollars a tonne across the regions. As always, there are spot opportunities with one respondent this month quoting sales in the central North Island for S35 logs at over $150 a tonne.
Stories around log supply to domestic mills have hit the headlines with some fiery debate over log supply versus adding value versus sawmill survivability, all playing out in a misreported melee of bad information. Log supply is short for the grade of logs some mills prefer, probably as a result of a mix of lack of suitable log quality availability, or a failure to meet the market price, or perhaps even a temporary loss of the cheque book. When you hear up to 70 loads a week of S grade logs being trucked from the central North Island to Northland, it is probable that the price is not the only interplay.
Pruned logs have remained stable with the average across New Zealand being about $170 a tonne for P1 logs with a minimum small end diameter of 40 cm, mainly unchanged in six months. Again, sales at significantly above and below the $170 mark have been recorded where log quality and pruning timeliness have played a key role in clearwood recovery. This segment can certainly pay dividends for those forest owners getting it right.
Whatever the regional push and pull, there are many sawmills doing a fantastic job of sales, prices and profit while continuing to provide the main components for turning a commercial plantation forest in to a new house. News of large sawmill expansions, new engineered wood manufacturing start-ups and new technology options being explored to timber treatments are all signs of an industry on a roll where higher log prices are clearly not a deterrent, rather a catalyst for sweeping change, technology advancement and new building concepts. There is nothing but good news here.
China continues to dominate the export segment
China gross domestic product grew by 6.9 per cent for the second quarter, exceeding earlier forecasts, adding some confidence to the market. After a period of gloomier outlook, the financial sector is much more positive with activity expanding on the back of the central government's spend on infrastructure.
In terms of the wood fibre sector, domestic prices for timber have made a turn-round in those regions previously showing weakening. With softwood consumption snapping along at close to 70,000 cubic metres a day, most commentary has turned towards the positive.
In terms of softwood log supply, New Zealand continues to be dominant. Of the two million cubic metres or more delivered monthly to the eastern seaboard, New Zealand and Australia supply about 1.4 million cubic metres, Pacific north west about 550,000 and Russia the balance.
October settlements for radiata pine logs landed in China have been in the order of US$137 to $139 a cubic metre. This is back up to where they were in 2014 which at that time was a market peak. Ordinarily we would be starting to look back down the tunnel about this time to see if the calamity train was coming but this time all eyes and movements are forward.
The strengthening RMB against the dollar has helped importers absorb the log price increases, also increasing margins and restoring come profitability to traders. Most commentators are suggesting there is another one or two US dollar increase in our midst for November settlements.
Even at the current elevated levels, the market appears to be comfortable. However as always, the levels of consumption are the ultimate determinant, it will not take much to tip the supply demand scales at the current levels.
India market very quiet
The effective 23 per cent increase in log prices as a result of GST and tariffs is keeping this market significantly subdued. Buyers are struggling to get sufficient funding in place to supply the 18 per cent GST portion in particular, and orders have slowed considerably.
As the market overcomes this and the GST starts to flow back into bank balances, most commentators are suggesting a market revival of some proportion. Indeed, despite the last two months, the overall growth in volume is expected to be 20 to 30 per cent year on year.
Interestingly, I gave an address to a conference in New Delhi in mid-September to an audience made up mainly of hardwood traders. The feedback regarding New Zealand was very positive with a very clear indication that most see New Zealand as a very important supplier to India in the future.
They also recited significant concerns regarding supply of hardwood logs from traditional markets of Malaysia and Indonesia. Comments were centred on the increasingly smaller, lower quality and harder to source logs. Most agreed they did not see supplies of hardwood logs increasing in the future.
The Indian economy is displaying some weakening generally with gross domestic product starting to fall below forecasts. Most commentators are citing the monetisation policies on the back of GST being to blame and Prime Minister Modi is coming in for a bit of criticism. However, those with a longer term view appear to agree the compass pointing in the right direction and the destination will have been worth the trip. Judging by levels of enquiry that come in to my office, now almost daily from India, there is certainly no shortage of log supply wannabe's out there.
Enjoying the returns
The continuing buoyancy and apparent robustness of markets is making for some wonderful returns for forest owners and long may it continue. With labour shortages, port congestion and persistent rain, it certainly does not look like production is going to ramp up any time soon.
That is exactly what we need to ensure we continue to enjoy the current returns with plenty out there to potentially tip the supply demand scales the wrong way.
It has never been more important the only way forward for climate, country and the planet is to get out there and plant more trees.
Log price table key
Understanding the figures (below)
Domestic prices are per tonne landed "at mill door".
Prices are GST exclusive.
Export prices are per JAS cubic metre landed "at wharf gate".
The absence of data reflects insufficient sales.
Prices above or below those indicated are entirely possible if wood quality exceeds or is below the normal market expectation.
P1 AND P2 grades are pruned logs with a minimum 40cm SED and 34cm SED respectively (note SED = Small End Diameter)
S30 and S20 grades are small branch logs with a minimum 30cm SED and 20cm SED respectively
L30/A30 grades are large branch logs with a minimum 30cm SED
K grade are export logs sold to Korea. KA grade is better grade log with a minimum 30cm SED. K grade are smaller standard multi purpose logs and KI is a large branch large Industrial log.
S30 price for Northern South Island relates to N35 grade
Radiata pine log sales
| NZ$ per tonne | North NI | Central NI | South NI | North SI | Central SI | South SI |
| --- | --- | --- | --- | --- | --- | --- |
| P1 (P36-P38) | 172-192 | 175-190 | 170-180 | 172-180 | 167-175 | 168-180 |
| S30 | 127-146 | 127-133 | 116-124 | 119-125 | 115-120 | 120-125 |
| S20 | 116-121 | 111-116 | 101-106 | 109-113 | 96-101 | - |
| L30/A30 | 101-110 | - | - | - | 95-105 | 80-90 |
| Postwood | 82-95 | 90-100 | 84-94 | 72-90 | 90-100 | 82-93 |
| Chip | 54-59 | 48-52 | 46-51 | 45-50 | 48-52 | 44-48 |
| NZ$ per JAS | | | | | | |
| Pruned (P40) | 166-171 | 171-176 | 160-165 | 162-167 | 156-161 | 160-165 |
| Pruned (P30) | 129-134 | 133-138 | 126-131 | 127-133 | 123-128 | 139-144 |
| A grade | 131-136 | 134-139 | 121-126 | 124-129 | 118-123 | 123-128 |
| CS/KS | 124-129 | 128-133 | 116-121 | 118-123 | 111-116 | 117-122 |
| CI/KI | 113-118 | 116-121 | 109-114 | 110-115 | 105-110 | 112-117 |
| Pulp (CIS/KIS) | 107-111 | 112-116 | 102-106 | 101-105 | 96-100 | 102-106 |
Macrocarpa log sales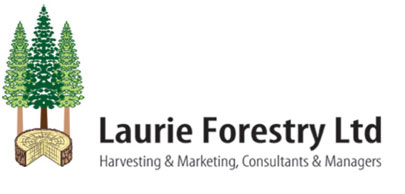 Macrocarpa logs
South Island
Landed at mill door/tonne
North Island
Landed at mill door/tonne
Pruned Min SED 40cm
$350 - $375
-
Pruned Min SED 30cm
$170 - $190
-
Small branch Min SED 30cm
$145 - $150
-
Small branch Min SED 20cm
$115 - $125
-
Large branch/Boxing/Sleeper
$100 - $110
-
Firewood logs
$65 - $75
-
Allan Laurie is the managing director of Laurie Forestry Ltd with over 27 years experience in marketing logs for small to medium growers. www.LaurieForestry.co.nz