---
Advertisement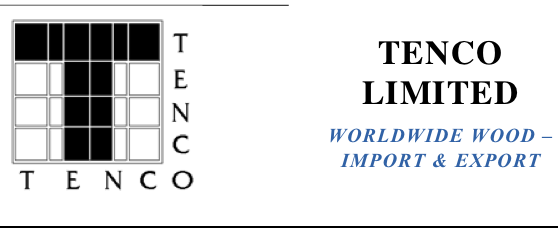 About Tenco
Tenco is one of New Zealand's largest exporters of forest products. We have built to this position since 1991 when the company was set up to export lumber to growing Asian export markets. Experience and reputation count; from small beginnings Tenco has become the largest independent exporter of New Zealand lumber and New Zealand's 4th largest log exporter. Tenco has a regular shipping program of their own log vessels and in combination with these and other ships currently calls at 7 New Zealand ports (5 North Island and 2 South Island).

Tenco buys standing forests. Tenco currently has a number of forests which they purchased at harvestable age to log over a number of years for export and domestic markets. Tenco also regularly buys smaller tracts of forest to harvest immediately or immature forests to hold until harvest time. Tenco is interested in broadening the base of owners from whom it purchases forests and stands of trees. A deal with Tenco is a certain transaction. The owner and Tenco will agree on a value of the tree crop and then Tenco will pay this amount to the owner either in a lump sum amount or on rate per volume unit out-turn from the forest depending on the nature of the tree crop.

Tenco knows there are a lot of farmers who have trees that are close or ready to harvest and will be asking themselves how they should proceed with the sale of their trees. For some farmers the kind of certain transaction with money in the bank could well be appealing. Tenco is actively interested in buying harvestable forests or trees from areas including all the North Island (except the Gisborne and East Coast districts) and Nelson & Marlborough in the South Island .

If you own a forest in this area (16 years and older) and are ready to enter into this kind of agreement Tenco is interested to develop something with you.
Please contact: Josh.Bannan@tenco.co.nz
Work: +64 7 357 5356 Mobile: +64 21 921 595
www.tenco.co.nz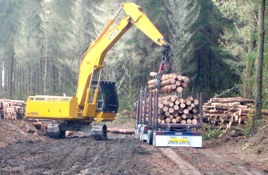 Market Report - February 2017
Log prices slightly firm and conditions generally stable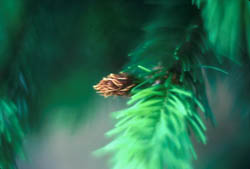 My first report for the year continues the positive elements experienced in 2016. Prices are firm to stable throughout our fine nation and all players in this wonderful game called plantation forestry seem to be at peace with the world.
Currency exchange rates and over capacity in shipping, together with very strong demand across all segments, has seen the pricing planets remain in good alignment with demand generally just ahead of supply. And the really good news is, outside of the shenanigans promulgated by a certain Mr Trump, we do not see great change ahead.
Overall, in the last three months we have seen domestic prices remain unchanged in some regions while others have reported prices for structural logs up two to three dollars a tonne. In the export segment, wharf gate prices are up $8 to $10 a cubic metre and pruned logs up by $5 to $7 across all ports.
India has experienced a rocky period with the government removing the 500 and 1000 rupee notes from the currency. The removal of a large portion of the daily trade in the tax avoidance portion of the economy has caused some wailing and gnashing of teeth.
Stable China market
Softwood log usage across the eastern seaboard has continued to exceed expectations. Levels in December remained at 58,000 cubic metres a day and at the time of writing in mid-January it is trailing off to 47,000 cubic metres a day. This is not too shabby for the time of year and well up there on a year-on-year basis.
Usage will continue to decrease as workers return to their homelands in preparations for New Year celebrations. It will be mid-February before many return, with factory workers generally taking about a two-week break. Over this time we can expect to see inventory pick up significantly but the market appears to be already factoring this.
Small price rises
Log inventory across all China ports is approximately 3.7 million cubic metres for all softwood log volume. Of this, radiata pine from New Zealand and Australia consists of between 50 and 55 per cent.
The benchmark log grade for negotiations in China is A grade. This is a 3.8 metres long log with a minimum small end diameter of 30 cm and a maximum branch size of 10 to 12 cm. I noted in October 2016 that CNF settlements, that is landed on the wharf in China in US dollars per JAS cubic metre terms, were in the order of $121. In January this has climbed to $128.
Meanwhile shipping, in US dollars per JAS cubic metre terms, has risen one to two dollars a cubic metre. This still has shipping in a historically low $20 to $23 range depending on the number of port calls and whether it is North or South Island.This, together with currency movements, has seen the average price rise in New Zealand dollars at the wharf gate by $8 to $12 over the same period.
Pruned log prices appear to have topped out at US$156 to $158 a cubic metre reflecting a market adequately supplied at present. We are also seeing higher level scrutiny of pruned log quality by buyers and claims being made where clear grade recovery is not up to par. Although we see expansion in the furniture and mouldings segment for radiata pine in China, we continue to believe the growth opportunity for New Zealand and China will be lost unless we can resolve the blue stain or sap stain problem.
We also monitor domestic prices for timber in China as this affects log price negotiations. Over the same period domestic timber has been falling by about 80RMB a cubic metre, the equivalent of $15 to $20. This, together with increases in compliance and labour costs for Chinese sawmillers, suggests to me that prices are at a high under the current conditions.
India market interesting
The tax avoidance segment of the India economy referred to earlier includes what is referred to as black money or number two money which in turn normally involved 500 and 1000 rupee denominations. Many transactions across all sectors involve the normal banking system which the government know about. However, a percentage of transactions may be conducted via a briefcase and trust me, they are not full of how-to guides. An immediate loss in value of black money has materially affected the log trade with letters of credit difficult to establish and everyone scrambling to exchange their cash.
However, there is also a consensus that Prime Minister Modi dragging India by the hair towards a modern economy is not all bad. Indeed, the need for growth in India is compromised by the lack of infrastructure. If the tax take does not reflect a high percentage of transactions, then growth is stymied. Therefore, we expect the log trade to recover quickly and the general word on the street suggests further growth in this market can be expected if more ports for log trade can be opened up.
Domestic market demand very strong
All regions have reported strong demand and prices under some pressure, at least to match export comparatives. Most sawmills appear to be getting the logs they require but some are very much hand to mouth.
A bright spot for forest owners includes a revitalised dynamic in pruned logs with prices now on a par with export and demand excellent. Some better pricing has been experienced for those forest owners with above average pruned log quality.A combination of improved markets in the US and Asia, including China, together with a favourable exchange rate is helping.
Across New Zealand we are continuing to see a gap between North and South Island structural log prices with a $20 a tonne difference on average. This is the direct result of larger more efficient mills in the north and higher strength, better quality logs. There are some exceptions to the rule with the Marlborough and Nelson regions sawmills paying prices closer to those seen in the North Island.
So the message of a solid and reliable higher earning industry continues to be under-sung, indeed it is almost New Zealand's best kept secret. New planting rates are improving but have a long way to go to reflect the true earning potential of our plantation forests. It has never been more important, the only way forward for climate, country and the planet is to get out there and plant more trees.
Log price table key
Understanding the figures (below)
Domestic prices are per tonne landed "at mill door".
Export prices are per JAS cubic metre landed "at wharf gate".
The absence of data reflects insufficient sales.
Prices above or below those indicated are entirely possible if wood quality exceeds or is below the normal market expectation.
P1 AND P2 grades are pruned logs with a minimum 40cm SED and 34cm SED respectively (note SED = Small End Diameter)
S30 and S20 grades are small branch logs with a minimum 30cm SED and 20cm SED respectively
L30/A30 grades are large branch logs with a minimum 30cm SED
K grade are export logs sold to Korea. KA grade is better grade log with a minimum 30cm SED. K grade are smaller standard multi purpose logs and KI is a large branch large Industrial log.
S30 price for Northern South Island relates to N35 grade
Radiata pine log sales
| | | | | | | |
| --- | --- | --- | --- | --- | --- | --- |
| NZ$ per tonne | North NI | Central NI | South NI | North SI | Central SI | South SI |
| P1 (P36-P38) | 172-192 | 175-190 | 170-180 | 172-180 | 167-175 | 168-180 |
| S30 | 114-118 | 115-125 | 108-116 | 112-120 | 105-111 | 115-120 |
| S20 | 105-110 | 105-112 | - | 101-113 | 90-96 | - |
| L30/A30 | 101-110 | - | - | - | 95-105 | 80-90 |
| Postwood | 75-85 | 80-85 | 75-85 | 65-80 | 80-95 | 75-85 |
| Chip | 50-55 | 48-52 | 40-45 | 38-40 | 43-46 | 43-47 |
| NZ$ per JAS | | | | | | |
| Pruned (P40) | 166-171 | 171-176 | 160-165 | 162-167 | 155-161 | 160-165 |
| Pruned (P30) | 129-134 | 133-138 | 126-131 | 127-133 | 123-128 | 139-144 |
| A grade | 131-136 | 134-139 | 121-126 | 124-129 | 118-123 | 123-128 |
| CS/KS | 124-129 | 128-133 | 116-121 | 118-123 | 111-116 | 117-122 |
| CI/KI | 113-118 | 116-121 | 109-114 | 110-115 | 105-110 | 112-117 |
| Pulp (CIS/KIS) | 107-111 | 112-116 | 102-106 | 101-105 | 96-100 | 102-106 |
Macrocarpa log sales - Nov - Jan sales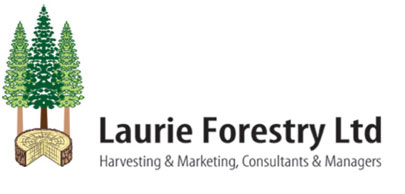 | | | |
| --- | --- | --- |
| Macrocarpa logs | South Island | North Island |
| | Landed at mill door/tonne | Landed at mill door/tonne |
| Pruned Min SED 40cm | $350 - $375 | - |
| Pruned Min SED 30cm | $170 - $190 | - |
| Small branch Min SED 30cm | $145 - $150 | - |
| Small branch Min SED 20cm | $115 - $125 | - |
| Large branch/Boxing/Sleeper | $100 - $110 | - |
| Firewood logs | $65 - $75 | - |
Allan Laurie is the managing director of Laurie Forestry Ltd with over 27 years experience in marketing logs for small to medium growers. www.LaurieForestry.co.nz