---
Advertisement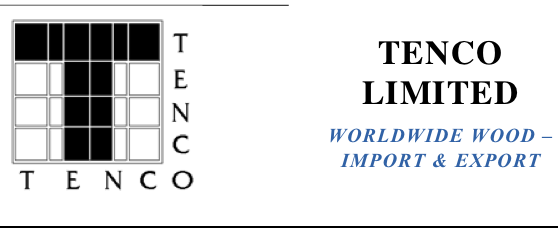 About Tenco
Tenco is one of New Zealand's largest exporters of forest products. We have built to this position since 1991 when the company was set up to export lumber to growing Asian export markets. Experience and reputation count; from small beginnings Tenco has become the largest independent exporter of New Zealand lumber and New Zealand's 4th largest log exporter. Tenco has a regular shipping program of their own log vessels and in combination with these and other ships currently calls at 7 New Zealand ports (5 North Island and 2 South Island).
Tenco buys standing forests. Tenco currently has a number of forests which they purchased at harvestable age to log over a number of years for export and domestic markets. Tenco also regularly buys smaller tracts of forest to harvest immediately or immature forests to hold until harvest time. Tenco is interested in broadening the base of owners from whom it purchases forests and stands of trees. A deal with Tenco is a certain transaction. The owner and Tenco will agree on a value of the tree crop and then Tenco will pay this amount to the owner either in a lump sum amount or on rate per volume unit out-turn from the forest depending on the nature of the tree crop.
Tenco knows there are a lot of farmers who have trees that are close or ready to harvest and will be asking themselves how they should proceed with the sale of their trees. For some farmers the kind of certain transaction with money in the bank could well be appealing. Tenco is actively interested in buying harvestable forests or trees from areas including all the North Island (except the Gisborne and East Coast districts) and Nelson & Marlborough in the South Island .
If you own a forest in this area (16 years and older) and are ready to enter into this kind of agreement Tenco is interested to develop something with you.
Please contact: Josh.Bannan@tenco.co.nz
Work: +64 7 357 5356 Mobile: +64 21 921 595
www.tenco.co.nz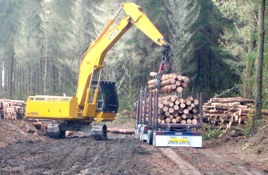 Market Report - May 2017
Steady as she goes in the log market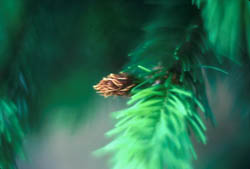 It is heartening to be almost boringly repetitive, with market conditions largely unchanged in terms of pricing and demand since my last Tree Grower report. Prices at the ports are stable to very slightly firm, key indicators are positive and domestic markets are also strong.
The recent annual conference in Fielding was a cracker, as they usually are.Well done to the Fielding team. I was heartened on one hand to hear reports of some excellent returns being achieved by growers but on the other, most concerned some growers are being pressed to harvest early.
On the matter of good returns, I had several requests to report actual harvest results in the Tree Grower.
Could I therefore put this one right back to growers and suggest this is a very good idea but only if you are prepared to give us the information. These would be a useful guide to readers and serve as a historical recount of achievement.
Harvest results
I intend to publish any results in a table format as part of my market report. Submitters would generally remain anonymous unless they prefer otherwise.The table would need to report results that were both relevant and a useful comparative. Areas ranging from one hectare upwards can be included. Results can be sent to the Editor, who will ensure that anonymity will be maintained, using the email address on page two of this issue.
The main information required is –
General overview of quality
Approximate location or region
Average distance to export port
Average distance to domestic markets
Average distance from public road to processing areas
Logging difficulty such as easy, easy hill, moderately steep or hauler
Age of trees at the time of harvest
Net stocked area in hectares
Approximate stems per hectare
Approximate volume recovered per hectare
Silviculture undertaken such as none, thinning only, thinned and pruned to stated height
Net return per hectare after all costs, including roads and tracks exclusive of GST.
Here is an example.
General overview − Wide spaced agro forestry, good pruned logs and high proportion low grade industrial second and third logs
| | |
| --- | --- |
| Location | North Canterbury |
| Port distance | 100 km |
| Market distance | 90 km |
| Public road distance | 1 km |
| Logging difficulty | Moderately steep |
| Tree age | 30 years |
| Net stocked hectares | 32.5 hectares |
| Stems per hectare | 260 |
| Recovered per hectare | 551 cubic metres |
| Silviculture | Pruned to 6 metres |
| Net return per hectare | $25,908 |
On the matter of early harvest, the Tree Grower Editor has agreed to give me some soap box space in the next issue. I was very concerned to be approached by more than one at the conference about significant pressure being applied by seemingly reputable companies to harvest their trees early. In the interim, if your trees are less than 28 years old and you are facing pressure to harvest early, my very strong advice is to tell them to go away.
China market remains stable
Consumption figures following the Chinese New Year holiday period have remained strong. Indeed, during March, daily consumption was hitting some big numbers with over 80,000 cubic metres reported on some days and an average 79,000 for the month. This is comparable to some of the highest use numbers we have ever seen in this market. During April, the daily off take has cooled to around 65,000 a day.
Consumption, inventory and the current domestic sales prices for timber in China remain the critical market determinants. On the inventory side with 4.4 million cubic metres as at the last week in April, there are some nervous twitches out there as this is historically quite high.
A key region for New Zealand is north of Shanghai know as the Shandong ports. This region is the veritable hoovermatic of radiata logs and where we have started to see some weakening in domestic timber prices. For the moment, CNF prices in US dollars landed in market remain flat for mid-April settlements after small rises in February and March. Most commentators are suggesting unchanged condition should prevail in May. Everything will depend on the number of shipments from New Zealand in May.
As a matter of record, China A-grade settlements are in a band between US$131 and $133 a cubic metre with grade and length mix all having an interplay. This reflects a three to five dollar a cubic metre rise since my February report.
Shipping unknown and uncertain
Shipping has remained that confusing cat and mouse world of the unknown and uncertain with vessels to and from New Zealand hovering between too few and too many. Rates have been generally firming and to a large degree cancelling out the market price gains. In my February report I indicated shipping in a historically low range of US $20 to $23 a cubic metre. This is now hovering around the US$25 to $27 depending, again, on the number of port calls and whether it is North or South Island.
There is no question that shipping companies are being forced back to profitability. Most commentators are suggesting at current bunker costs, shipping rates for New Zealand voyages to China will need to be in the high $20's if further defaults are to be avoided.
Currency has generally weakened over the period but with at least two world leaders with their index figure hovering on the brink of insanity, called 'the button', who knows what lies ahead. For the moment, the mix of CNF settlements and shipping costs firming and Forex generally weaker, wharf gate prices have remained unchanged to very slightly firm.
India market interesting
On the back of the removal of the 500 and 1000 Rupee notes from the currency, India initially imposed a tax on log cargos, reportedly something like 4.5 per cent of the cost of freight. This has now been amended to 1.4 per cent of CNF value. This level has caused consternation with wailing and gnashing of teeth but ultimately is likely not to upset trade after the initial knee jerk reaction.
Prices in India have been firming again in recent weeks and enquiry levels are elevated, suggesting market recovery and optimism has returned. Enquiry levels are also increase across non-traditional ports for container trade suggesting more options and market opportunities are presenting.
India economic growth is now rivalling China, reported currently at about 7 per cent and forecasting long-term averages of 6.5 per cent. Economic growth implies housing and infrastructure growth suggesting India will continue to become a very important market for New Zealand logs.
Domestic market better than ever
It is pleasing to report more of the same this month with most talk being ambivalent to very optimistic.The strong demand hotspots of Auckland and Christchurch are adding to a strong market mix. Many regions are reporting sawmills running out of logs. Demand generally exceeds supply nationally with prices stable to slightly firm.
News of increasing sawmill capacity and a potential new MDF plant in the North Island are great news. I am not convinced that MDF plants add value to forest owners but demand is demand and anything which increases an appetite for wood fibre is positive in the long run. Let us hope the latter does not add more pressure to harvesting forests early, or did I already make that point.
The big demand areas are in construction timber, therefore processors are continuously searching for trees older than 28 years, or those capable of achieving good acoustics which generally includes older trees. Another dis-incentive to harvest early.
Reports of pruned log demand vary regionally but overall demand is good and prices flat. Export demand is helping soak up any surplus volumes where they exist.
I am heartened with a recent report from the corridors of power: 'Recent news release from New Zealand's Associate Minister for Primary Industries, Louise Upston, has welcomed new forecasts showing forestry export revenue set to rise further over the next two financial years'.
The Ministry for Primary Industries' first quarterly update of its Situation outlook for primary industries shows forestry export revenue is forecast to rise 5.8 per cent to $5.4 billion for the year ending June 2017, and a further 8.8 per cent to $5.9 billion in the year to June 2018. The annual harvest reached a new record in 2016, pushed up by higher log prices, with the supply of harvestable wood set to increase over the next five years.
'Rising log exports are behind this positive forecast, with a strong demand from China due to its expanding housing market.This, combined with low shipping costs, has driven harvesting to record levels. Increased building activity in Auckland and Christchurch are also driving domestic consumption of sawn timber, up 7 per cent in the year to September 2016, which is great news for the forestry sector. Forestry is our third highest export-earner and an important industry for our regions.This government is encouraging more planting through the Afforestation Grants Scheme which has $19.5 million to establish 15,000 hectares of new forests between 2015 and 2020.'
It has never been more important that the only way forward for climate, country and the planet is to get out there and plant more trees.
Log price table key
Understanding the figures (below)
Domestic prices are per tonne landed "at mill door".
Prices are GST exclusive.
Export prices are per JAS cubic metre landed "at wharf gate".
The absence of data reflects insufficient sales.
Prices above or below those indicated are entirely possible if wood quality exceeds or is below the normal market expectation.
P1 AND P2 grades are pruned logs with a minimum 40cm SED and 34cm SED respectively (note SED = Small End Diameter)
S30 and S20 grades are small branch logs with a minimum 30cm SED and 20cm SED respectively
L30/A30 grades are large branch logs with a minimum 30cm SED
K grade are export logs sold to Korea. KA grade is better grade log with a minimum 30cm SED. K grade are smaller standard multi purpose logs and KI is a large branch large Industrial log.
S30 price for Northern South Island relates to N35 grade
Radiata pine log sales
| | | | | | | |
| --- | --- | --- | --- | --- | --- | --- |
| NZ$ per tonne | North NI | Central NI | South NI | North SI | Central SI | South SI |
| P1 (P36-P38) | 172-192 | 175-190 | 170-180 | 172-180 | 167-175 | 168-180 |
| S30 | 114-118 | 115-125 | 108-116 | 112-120 | 105-111 | 115-120 |
| S20 | 105-110 | 105-112 | - | 101-113 | 90-96 | - |
| L30/A30 | 101-110 | - | - | - | 95-105 | 80-90 |
| Postwood | 75-85 | 80-85 | 75-85 | 65-80 | 80-95 | 75-85 |
| Chip | 50-55 | 48-52 | 40-45 | 38-40 | 43-46 | 43-47 |
| NZ$ per JAS | | | | | | |
| Pruned (P40) | 166-171 | 171-176 | 160-165 | 162-167 | 156-161 | 160-165 |
| Pruned (P30) | 129-134 | 133-138 | 126-131 | 127-133 | 123-128 | 139-144 |
| A grade | 131-136 | 134-139 | 121-126 | 124-129 | 118-123 | 123-128 |
| CS/KS | 124-129 | 128-133 | 116-121 | 118-123 | 111-116 | 117-122 |
| CI/KI | 113-118 | 116-121 | 109-114 | 110-115 | 105-110 | 112-117 |
| Pulp (CIS/KIS) | 107-111 | 112-116 | 102-106 | 101-105 | 96-100 | 102-106 |
Macrocarpa log sales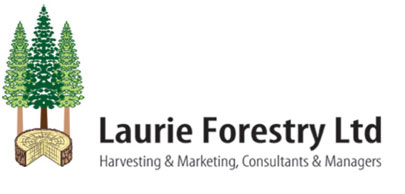 | | | |
| --- | --- | --- |
| Macrocarpa logs | South Island | North Island |
| | Landed at mill door/tonne | Landed at mill door/tonne |
| Pruned Min SED 40cm | $350 - $375 | - |
| Pruned Min SED 30cm | $170 - $190 | - |
| Small branch Min SED 30cm | $145 - $150 | - |
| Small branch Min SED 20cm | $115 - $125 | - |
| Large branch/Boxing/Sleeper | $100 - $110 | - |
| Firewood logs | $65 - $75 | - |
Allan Laurie is the managing director of Laurie Forestry Ltd with over 27 years experience in marketing logs for small to medium growers. www.LaurieForestry.co.nz